Donald Trump claims parts of London are 'so radicalised' police officers are 'afraid for their lives'
Republican hopeful has been soaking up the limelight with a series of typically controversial remarks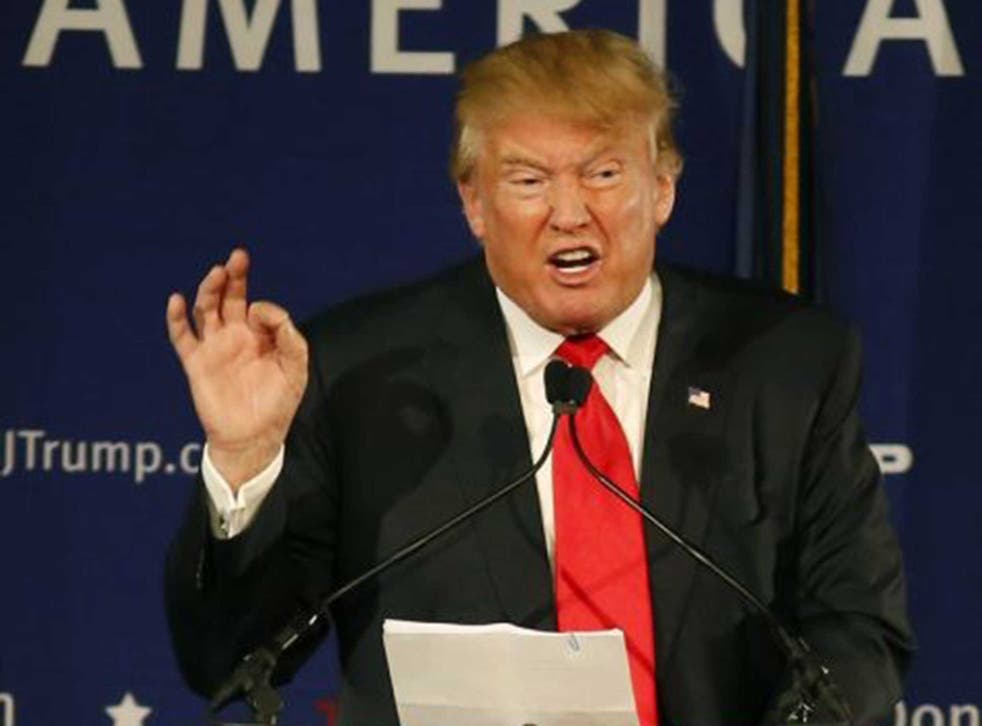 Donald Trump has claimed parts of London are "so radicalised" the city's police force are "afraid for their own lives".
The Republican presidential candidate spoke to MSNBC after his controversial remarks on Monday, in which he called for all Muslim immigration to be banned.
"Look at what happened in Paris, the horrible carnage, and frankly …. but Paris is no longer the same city it was.
"They have sections in Paris that are radicalised, where the police refuse to go there. They're petrified. The police refuse to go in there.
"We have places in London and other places that are so radicalised that the police are afraid for their own lives. We have to be very smart and very vigilant."
Donald Trump's most controversial quotes

Show all 14
Trump has garnered headlines around the world since the inflammatory remarks.
His remarks were condemned by British politicians, with David Cameron labelling the comments "divisive, unhelpful and quite simply wrong."
Scottish MSP Ruth Davidson also tweeted her condemnation, along with Londoner Zac Goldsmith – currently running for London mayor – who labelled Trump an "appalling creature" and likened his policies to those of the Nazis.
There has been growing speculation the remarks, released shortly after a Monmouth poll placed rival Republican Ted Cruz ahead of Trump, were a political move designed to boost Trump's ratings.
Join our new commenting forum
Join thought-provoking conversations, follow other Independent readers and see their replies