Donald Trump hopes Ivanka Trump would 'find another job' if she was sexually harassed at work
Republican claims women coming forward with allegations about former Fox chief Roger Ailes is 'sad'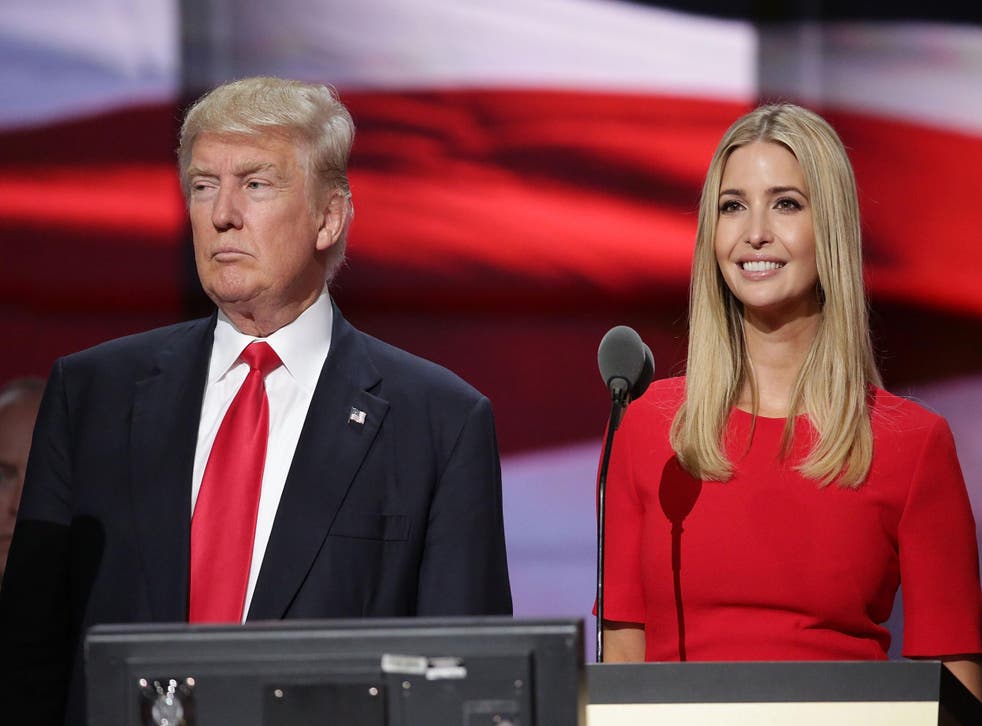 Donald Trump proved he still has the ability to suprise when asked hypothetically what he would do if his daughter, Ivanka Trump, was being sexually harassed at work.
The Republican nominee was speaking with USA Today about allegations of sexual harrasment made by women working for Fox News against former Fox chief and one of the most powerful men in US media, Roger Ailes.
Ailes, 76, who has since left his position within Fox, strongly denies all of the claims against him.
In a conversation about the allegations, Mr Trump was asked by Kirsten Powers: "What if someone had treated Ivanka in the way Ailes allegedly behaved?"
10 of the scariest things Donald Trump has ever said
In a startling reply, the 70-year-old suggested his daughter should leave her position if that situation ever arose. "I would like to think she would find another career or find another company if that was the case."
Mr Trump has defended Ailes previously, claiming he is a "very talented man" who has "helped" some of the women making allegations against him. He also branded the sexual harrasment claims "very sad".
Donald Trump's most controversial quotes

Show all 14
Mr Trump's daughter Ivanka, 34, is a former model and businesswoman who works within her father's real estate business as executive vice president of development and acquisitions. Like Mr Trump's other offspring, she has joined him on the campaign trail.
Ivanka insists her father is a proponent of gender parity, often using herself as an example of the opportunities he offers women. "He 100 per cent believes in equality of gender," she told CNN in December. "Socially, politically, and economically, confidence in women to do any job that a man can do, and my whole life has been proof of that."
Mr Trump has made a number of provocative statements about women in the workplace, including remarking that pregnancy is an "inconvenience".
A representative for Mr Trump did not immediately respond to a request for comment.
Join our new commenting forum
Join thought-provoking conversations, follow other Independent readers and see their replies