Donald Trump lambasts 'disgusting' Pam Geller for baiting Muslims with 'draw the prophet' contest in Texas
Trump's answer started typically enough, before he took a surprising turn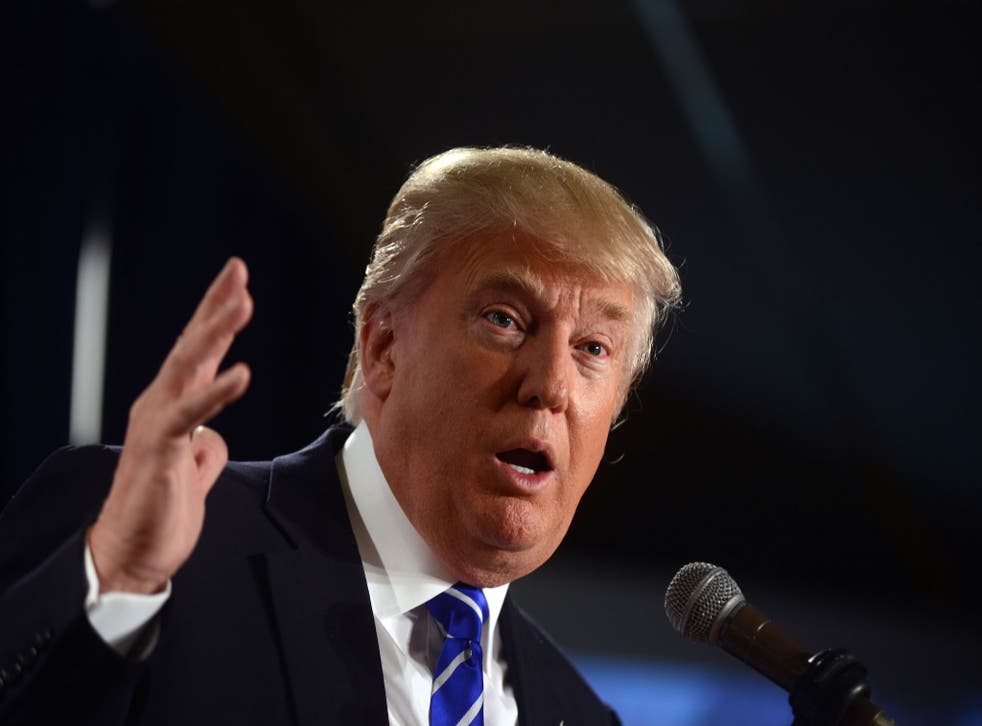 Donald Trump appeared to have taken an un-Trump like turn when he berated right-wing political activist Pam Geller for launching a 'Draw the Prophet' contest in Texas.
The anti-Islamist event on Sunday evening ended in tragedy, after two gunmen opened fire outside, only to be shot dead by police.
Appearing on Fox & Friends, Donald Trump was among the panel asked whether he still believed "in freedom of speech, regardless of what they're talking about — you've got to think they could do without being shot, don't you think?"
Trump's answer started typically enough, with the potential Presidential candidate praising the police for acting "very strongly" with the suspects.
But that was all to change.
Texas shooting in pictures

Show all 21
"I watched Pam [Geller on Fox News] earlier, and it really looks like she's just taunting everybody," Trump said.
"What is she doing drawing Muhammad? I mean it's disgusting.
"Isn't there something else they could be doing? Drawing Muhammad?"
Elisabeth Hasselbeck, also on the panel, reiterated Geller's motives for the contest. Geller told Fox News: "No, there wasn't another way, because you have to fight back against this war against the freedom of speech."
Trump questioned again: "They can't do something else? They have to be in the middle of Texas doing something on Muhammad and insulting everybody?"
"What is she doing?
"Why is she doing it? It's probably very risky for her — I don't know, maybe she likes risk?"
"But what the hell is she doing?" he concluded.
Yes, this is the same Trump who appeared to blame the Charlie Hebdo attack in Paris in January on France's lack of guns.
Join our new commenting forum
Join thought-provoking conversations, follow other Independent readers and see their replies