Donald Trump: Lily Allen and Sue Perkins correct 'Scotland going wild' over Brexit referendum result claim
'Scotland voted Remain, you weapons-grade plum'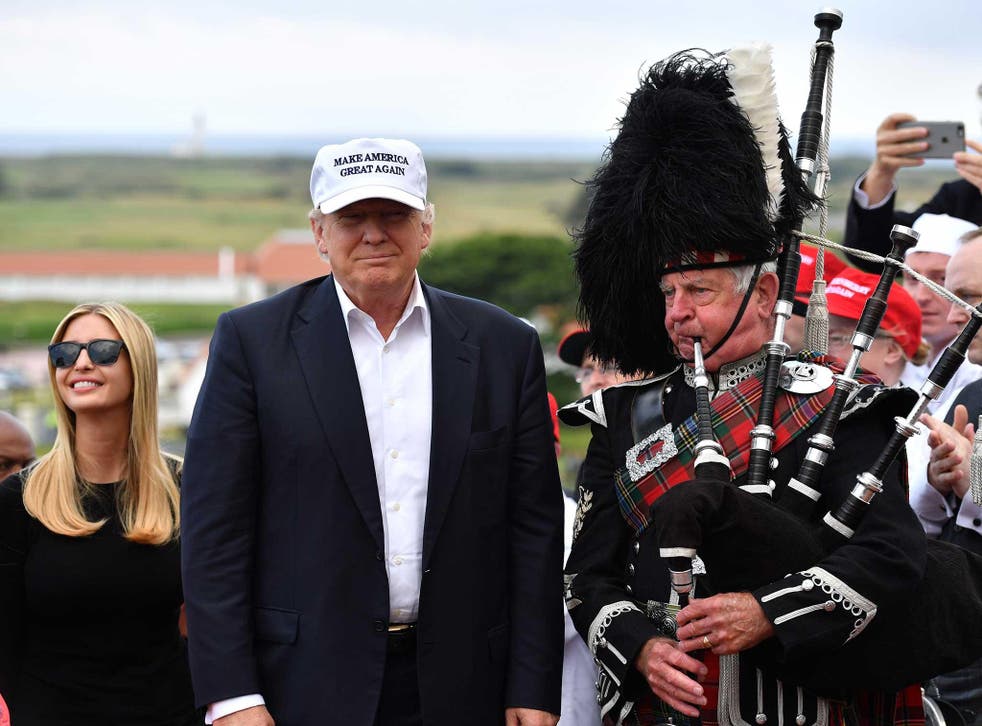 Donald Trump has made no secret of his support for a Brexit, and, as we know all too well, he loves win, win, winning.
The presumptive Republican nominee responded to the divisive EU referendum almost immediately after the result was announced with an "I told you so" as he strode onto the Trump Turnberry golf course in Scotland and spoke to journalists.
"I thought it would happen," he said confidently. "You let in the people you want to, you don't let in those you don't want.
Donald Trump heckled in Scotland
"I said this was going to happen and I think it's a great thing and we will see, but I think it's going to be a great thing.
6 ways Britain leaving the EU will affect you

Show all 6
"Basically, they took back control of their country - that's a great thing."
His jubilation over the Brexit vote also spilled out onto social media, where Mr Trump promised an independent Britain would enjoy close ties with America under a Trump Administration.
But there was one tweet claiming Scotland was "going wild" over the result, which prompted a number to quickly correct him.
Singer Lily Allen, journalist Joan McAlpine and Bake Off presenter Sue Perkins hastened to point out all 32 areas of Scotland voted to remain a part of the European Union despite 52 per cent of the UK overall voting to leave.
Unperturbed by the dozens of tweets highlighting his error, Mr Trump continued to praise the "brave and brilliant" vote.
"Self-determination is the sacred right of all free people's, and the people of the UK have exercised that right for all the world to see," he continued.
"America is proud to stand shoulder-to-shoulder with a free and independent UK. We stand together as friends, as allies, and as a people with a shared history."
Join our new commenting forum
Join thought-provoking conversations, follow other Independent readers and see their replies