Millions of Donald Trump voters to lose overtime pay the moment he takes office
Republicans have made their clear their wish to roll back a number of Barack Obama's initiatives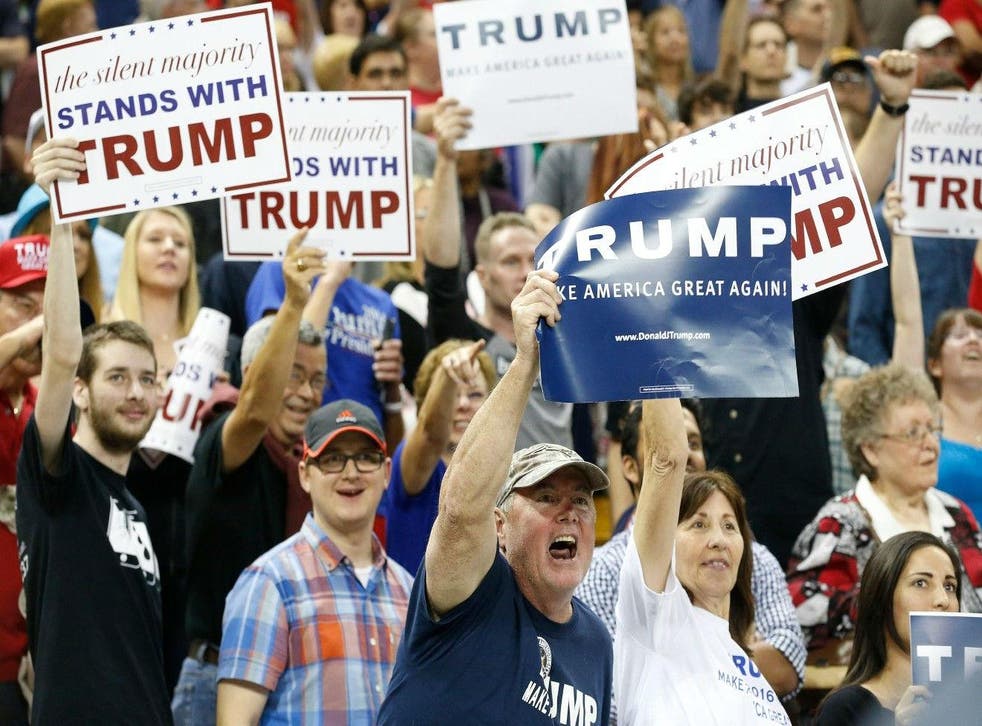 Many millions of Americans who voted for Donald Trump could find themselves losing their right to overtime pay as soon as he takes office.
Political observers pointed out that one of the things Mr Trump has undertaken to push forward with, is to reverse a planned pay boost enacted by President Barack Obama.
Part of the regulation - that is due to go into effect on December 1 - demands that companies pay time-and-a-half overtime to workers who make less than $47,000 a year.
Donald Trump's four biggest U-turns
Raw Story said the Republican plan is likely to be one of the first measures that the Congress, and Mr Trump, get their teeth into after January 20 2017 when the new administration takes office.
Exit polls taken during the November 8 election showed that 41 per cent of Mr Trump's 61m votes were cast by people who made less than $50,000 a year.
Tom Bonier, a data expert with the Washington-based polling company TargetSmart, said on Twitter: "Based on exit polls, almost 20,000,000 Trump voters would lose time and a half overtime under this change."
Politico said House Republicans were already plotting the most efficient way to dismantle Obama-era regulations.
The time-and-a-half rule is likely to be one of their first to go.
"We have heard over the past year that it would have truly dramatically bad effects, not just on employers but on employees across the country," said Republican Congressman Bradley Byrne from Alabama.
Mr Byrne, added: "I can give you the names of a ton of private-sector businesses who will either have to eat that cost or pass that cost on to their customers."
The Republican leadership in the House has embraced a proposal by Congressman Darrell Issa to allow Congress to repeal a host of regulations at once, rather than one at a time.
The House passed the California Republican's bill on Thursday, and Mr Issa, in an interview on Friday, said legislators will approve it again once Mr Trump is president.
Join our new commenting forum
Join thought-provoking conversations, follow other Independent readers and see their replies