Donald Trump reads out rival Lindsey Graham's mobile number at rally; supporters instantly jam his phone line
Mr Trump is now just one point behind favourite Jeb Bush in the polls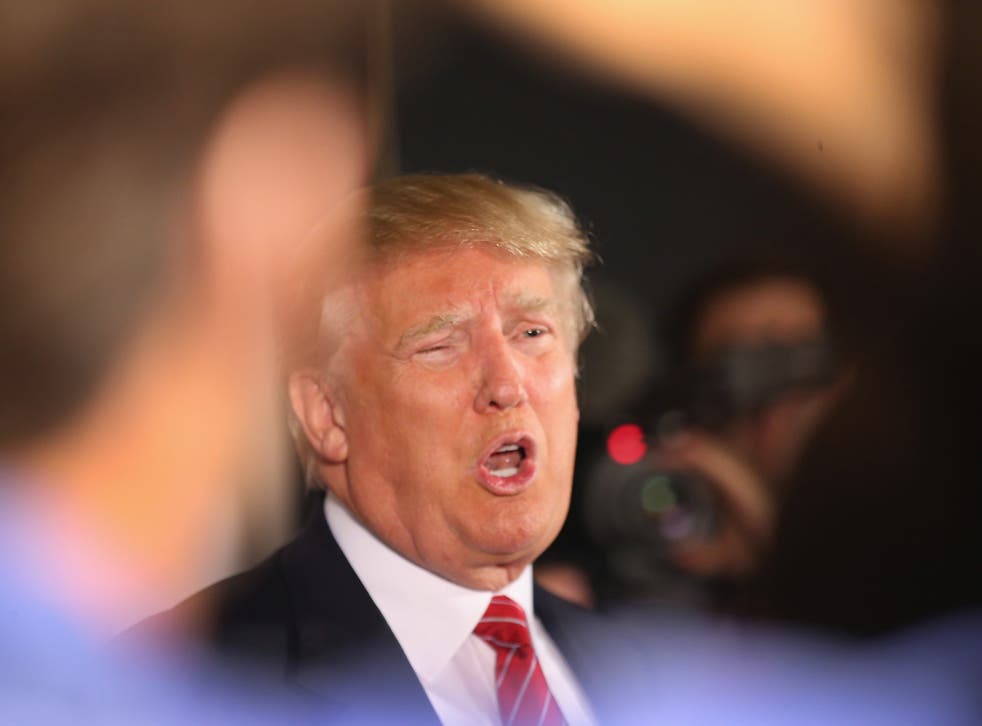 Not satisfied with having offended one US Senator, Donald Trump decided to lay into Republican presidential rival Lindsey Graham by disclosing the South Carolina politician's mobile number during a rally.
Mr Trump was responding to Mr Graham calling him a "jackass" in a CNN interview on Monday. Thus, at a campaign rally in Graham's home state the next day, Mr Trump retold a story about the senator giving him his phone number a few years previously. He showed a piece of paper with the number and proceeded to read the digits out loud twice, adding, "Give it a shot. He won't fix anything, but I think he'll talk to you."
Give it a shot his supporters did, with a spokeswoman for Mr Graham stating that his voicemail inbox was completely full on Tuesday. Mr Graham tweeted that he was probably going to get a new phone, asking, "iPhone or Android?"
Mr Graham and other Republican presidential nominees have spent the last few days criticising Mr Trump for his attack on US Senator John McCain, after the businessman said the Vietnam War veteran was not a hero because he had been captured.
Mr Trump, for his part, continued to lay into Mr McCain, stating that the Arizona Senator was soft on illegal immigration.

"He's totally about open borders and all this stuff," Trump said. Just as Mr Trump attacked Mr Graham after he had been criticised, Mr Trump's verbal assault on Mr McCain began after he had said that the star of The Apprentice had unleashed "the crazies" in the Republican party with his controversial remarks on Mexican immigrants.
The most recent Reuters/Ipsos poll on the Repub
lican candidates for the White House put Mr Trump on 17 per cent of support, slightly behind former Florida Governor Jeb Bush on 18 per cent.
Mr Trump was behind by eight per cent just last week.