The Independent's journalism is supported by our readers. When you purchase through links on our site, we may earn commission.
Melania Trump explains her absence from Donald Trump's presidential campaign
 'I am my own person with my own mind' 
Heather Saul
Thursday 07 January 2016 11:31 Comments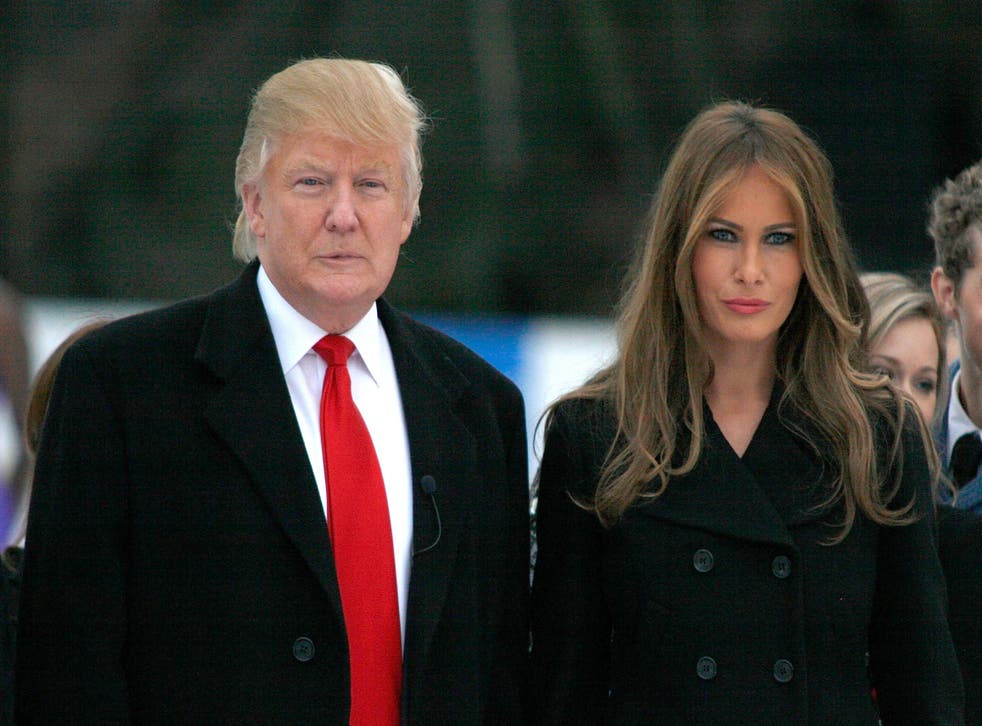 The press ops of almost every presidential campaign have one familiar element: wives of candidates appearing next to their husbands throughout the inevitable highs and lows experienced during the race for the White House.
Michelle Obama is a prime example, standing next to Barack Obama throughout both of his successful bids for office and appearing in a number of solo engagements. An influential and popular figure, she made and continues to make a number of public appearances without her husband, giving talks and lectures across the world and spearheading campaigns as First Lady of the United States.
But Donald Trump has cut a singular figure throughout his own campaign, even during its most controversial moments. His wife Melania Trump has made just a few public appearances, most notably during a sit-down interview with Barbara Walters in November.
Ms Trump told Harper's Bazaar her own reasons for not being a constant fixture throughout his campaign are simple: she is her own person, not an extension of her husband.
Donald Trump's most controversial quotes

Show all 14
"Because of who my husband is, and our life, and also he is number one in the polls - well, you take that all together, and people are very curious about me," she explained.
"I'm choosing not to go political in public because that is my husband's job. I'm very political in private life, and between me and my husband I know everything that is going on. I follow from A to Z.
"But I chose not to be on the campaign. I made that choice. I have my own mind. I am my own person, and I think my husband likes that about me."
Ms Trump, an architecture graduate, former model and designer from Slovenia, backed her husband's campaign despite his provocative views on immigration and his internationally condemned calls for Muslims to be banned from entering the US.
"He is not politically correct, and he tells the truth," she insisted. "Everything is not roses and flowers and perfect, because it is not. He wants America to be great again, and he can do that."
Register for free to continue reading
Registration is a free and easy way to support our truly independent journalism
By registering, you will also enjoy limited access to Premium articles, exclusive newsletters, commenting, and virtual events with our leading journalists
Already have an account? sign in
Join our new commenting forum
Join thought-provoking conversations, follow other Independent readers and see their replies