Dr Matt Taylor apologises for controversial 'sexist' shirt worn after Rosetta mission comet landing
The garment featured a collage of semi-naked women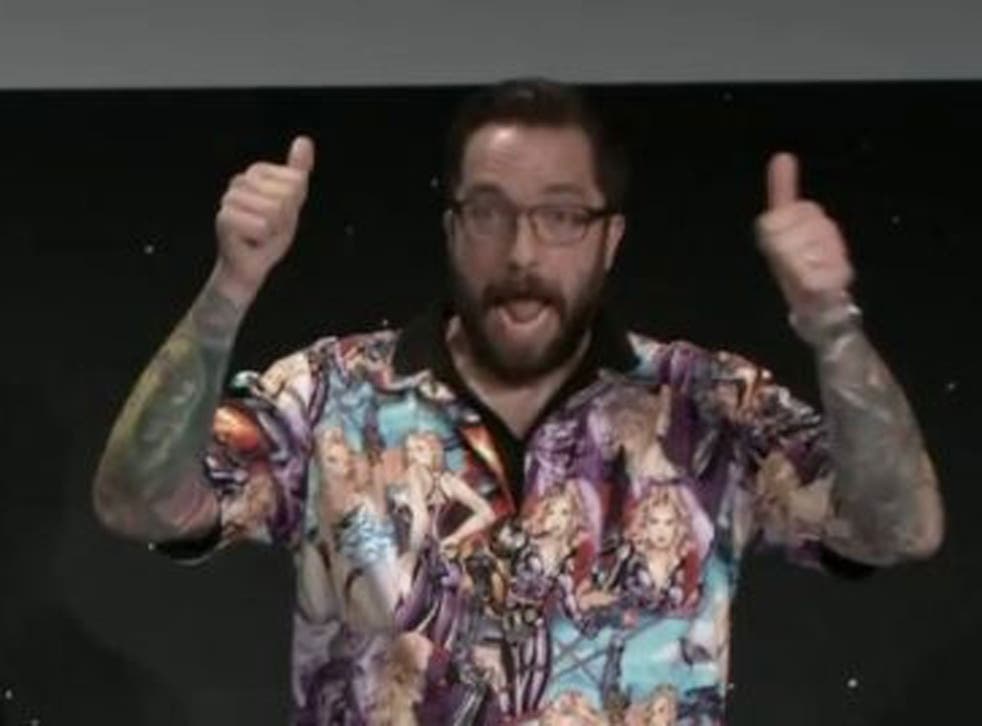 Dr Matt Taylor, part of the team behind the pioneering Rosetta mission, has apologised for wearing a bowling shirt featuring images of women wearing bondage gear and wielding guns.
The British physicist donned the eye-catching but controversial garment as he watched the European Space Agency's Philae lander successfully separate from the Rosetta spacecraft to land on a comet on Wednesday.
Speaking at a press briefing on Friday, Taylor said: "The shirt I wore this week - I made a big mistake and I offended many people. And I'm very sorry about this."
He broke down in tears following his expression of regret.
Philae touched down after a 10-year, four billion-mile journey through space in an achievement hailed as one of the greatest in science – but many Twitter users appeared more concerned by Taylor's clothes and tattoos.
One user tweeted: "Dr Matt Taylor is what every scientist should look like – rad shirt, sleeve tattoos. Rad."
But among the enthusiasm there were reservations:
The Guardian summed up the criticism by publishing a piece by Alice Bell entitled "Why women in science are annoyed at Rosetta mission scientist's clothing". It said that: "ESA can land their robot on a comet. But they still can't see misogyny under their noses."
Taylor wore a non-descript navy-blue ESA hoodie to express his remorse.
Scientists hope the probe will yield insights into the origins of our Solar System.
Join our new commenting forum
Join thought-provoking conversations, follow other Independent readers and see their replies