Ed Davey: 'The best remedy could be to break up the big energy firms'
Ahead of a major report on the industry, the Energy Secretary talks to Simon Read about what needs to be done to help consumers get better deals (and whether it will still be any of his business after the election)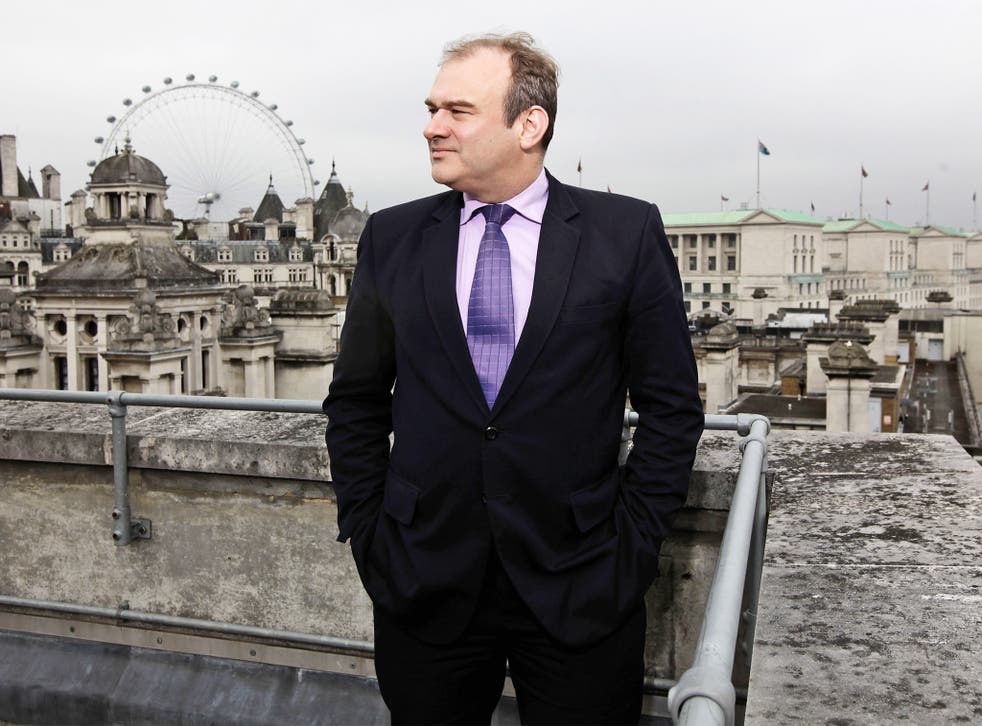 Could the "Big Six" energy companies be broken up? It's one of the possibilities that could come out of the current energy investigation by the Competition and Markets Authority, reckons Ed Davey.
The Climate Change and Energy Secretary knows that he's likely to be out of a job come May's general election, but believes he has been involved in a period of major change – and improvement – in the UK's energy industry, not least in tackling the problem of rising prices and fuel poverty.
The culmination of that will be the first major report from the Competition and Markets Authority before the end of the year. "I'm not going to second guess their recommendations; but whatever they turn out to be they will be based on evidence and analysis.
"We should support their proposals and it's going to be a very significant moment. It will be a solution that promotes competition. The solution maybe even be to break up some of the incumbent companies who've held on to their customer base from when they were previously monopolies."
He's been Energy Secretary since 2012 and previously in this Parliament was Competition Minister. "I spent two years looking at how to reform the competition regime. It wasn't a bad one, we were in the top three in the world. But I looked in detail about what we could do in the UK to make it even stronger and almost all my reforms went through," he says, hinting at some slight regret that he wasn't able to make the new regime even tougher.
"Having strongly supported an independent CMA which has got real teeth, I think it's going to be a very significant moment when they report on the energy market. I've made it absolutely clear that there should be no holds barred to their investigation and I have faith in them being able to do the job that they are empowered to do."
The Liberal Democrat MP for Kingston and Surbiton knows there is likely to be someone else running his department by then; but he says they won't be able to ignore his legacy.
"Labour, if they get into power, may try to ignore the CMA but they won't be able to. We've put in place measures that will require my successor to get on and do more. In fact, I've been saying to my officials that they must make sure that my successor has to do the stuff that I would be doing if I was still there."
The authority is set to publish an interim report just weeks after the election. That's when we should get a first insight into how dramatic their recommendations may be. On Monday there were calls for standard variable tariffs to be scrapped. Mr Davey rejected calls because he fears it would hit competition, but says: "The CMA may decide the best remedy could be banning variable tariffs, or breaking up the big energy companies, or it could be something else. I don't know but I know we must be supportive." One of the things he says he is most proud of while Energy Secretary is transforming the market in terms of encouraging independent suppliers.
"We've gone from the independents having a less than 1 per cent share to 10.5 per cent," he points out. "To go from having seven minnows to 21 independents with some of them quite significant, is a big shift."
He's also keen on collective switching and indeed has personally taken part in one to, he says, save around £200 on his energy bills. He points out that about 75 per cent of those involved in collective switching are first-time switchers which means the process is helping more people get on to better-value tariffs.
But one of his proudest achievements is the rarely mentioned Big Energy Saving Network. "I keep going on about it because I believe it's really a very significant development and it's the best £2m I've spent," he says.
It's a £1m a year programme – now in its second year – set up to support a range of organisations such as housing associations and the Citizens Advice Bureau deliver help and advice to vulnerable consumers. Project are led by specially-trained "Champions", voluntary workers who co-ordinate the training of further volunteers and front line workers. They in turn advise consumers on how to cut energy bills through switching tariffs or payment method and exploring eligibility for the Warm Home Discount or energy efficiency offers.
"It's important because it's trusted third parties helping out," Mr Davey points out, reflecting the fact that trust in our big energy firms among consumer is at an all-time low. "We've given these volunteers skills, training and confidence to be able to help vulnerable people deal with energy issues. It's made a difference."
Mr Davey returns to the subject of making a difference again and again and speaks with some intensity about his party's manifesto commitments to further improve the nation's energy efficiency and cut carbon emissions. He'd obviously like to continue crossing swords with the big energy suppliers, even from outside the Cabinet.
Mellow yellow: Ed Davey CV
Career Ed Davey was appointed Secretary of State for Energy & Climate Change in February 2012. He is the Liberal Democrat MP for Kingston and Surbiton. He was Parliamentary Under Secretary of State for Employment Relations and Consumer Affairs at the Department for Business, Innovation & Skills from May 2010 to February 2012.
Education He was educated at Nottingham High School and Jesus College, Oxford, where he studied politics, philosophy and economics. He gained an MSc in economics from Birkbeck College, London University.
Personal He is married with one son and supports Notts County. He says his specialist subject would be Anglo-Saxon Britain, he loves Billie Holiday's voice and Shappi Khorsandi makes him laugh.
Join our new commenting forum
Join thought-provoking conversations, follow other Independent readers and see their replies