Ed Miliband is growing a beard and people cannot handle it
Does former Labour leader's new facial hair represent tacit backing for Jeremy Corbyn?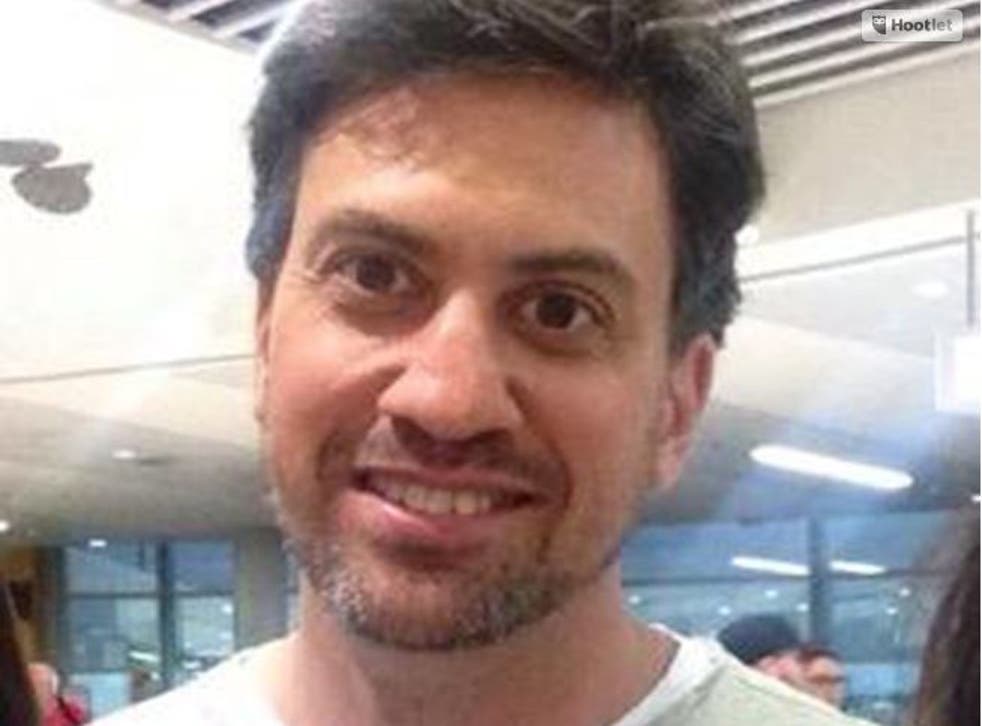 Ed Miliband appears to be growing a beard, sparking something approaching hysteria on social media.
Pictures of the unshaven former Labour leader that surfaced on Twitter prompted early speculation that he may be backing Jeremy Corbyn, the man who currently boasts the most famous beard in British politics.
Did he simply forget to take his razor on his holiday to Australia? Is it a statement of support for Corbyn, five-times winner of Parliamentary Beard of the Year?
Did he enjoy being a sex symbol so much during the Milifandom craze that he is giving his fans a new look?
Or perhaps the modest Miliband simply wanted a new disguise as he tries to get used to his new life as a backbench MP?
Whatever the reason, Miliband is back and Twitter loves it. His beard was first spotted by these two lucky girls at Brisbane airport in Australia, where Miliband has been on holiday.
And bookmakers have already started offering odds on the beard to stay. Ladbrokes is offering odds of 3/1 on #Milibeard to stay, while Betway is giving 25/1 odds for Miliband to win the coveted Parliamentary Beard of the Year award.
But before we get too excited, Miliband's spokesman is trying to spoil the fun by squashing speculation that the beard is about to become a stalwart of British politics. "He's on holiday, people shouldn't expect it to be a permanent feature," Miliband's spokesman said.
Whether it's short-lived or not, #Milibeard has already served a good cause after cheering up pupils on GCSE results day:
Join our new commenting forum
Join thought-provoking conversations, follow other Independent readers and see their replies