Ed Sheeran 'devastated' after death of 19-year-old fan he 'married' at Glasgow gig
The singer agreed to marry Katie Papworth, 19, who was suffering from an aggressive form of brain cancer at a gig in Glasgow last week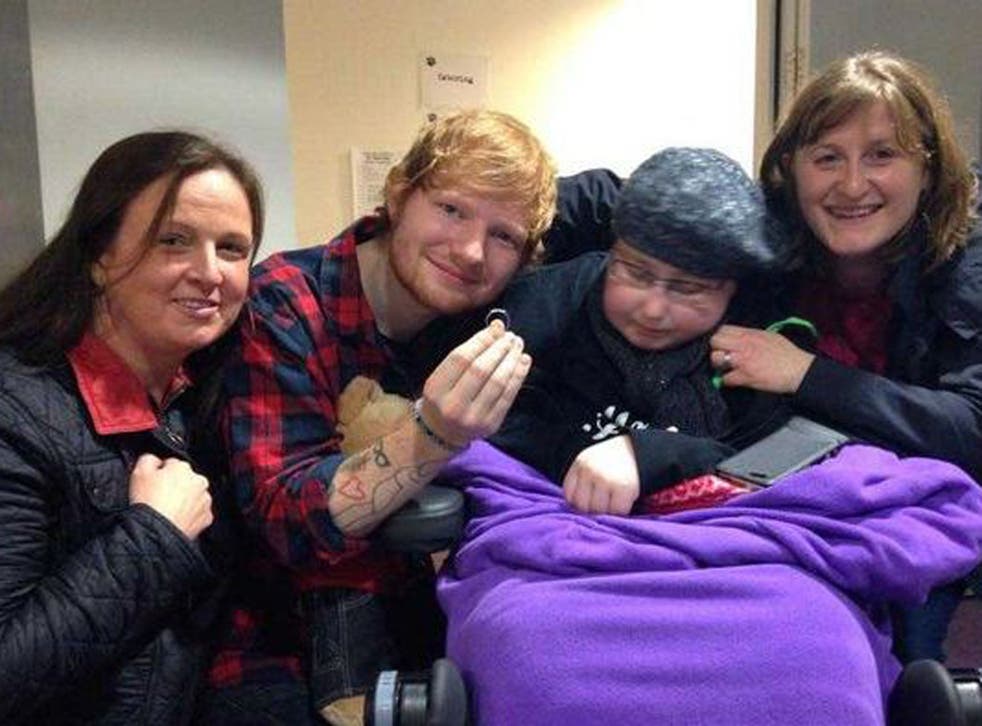 Ed Sheeran has been left saddened after a fan of his he met – and accepted the proposal of – died.
The singer agreed to marry Katie Papworth, 19, who was suffering from an aggressive form of brain cancer at a gig in Glasgow last week.
She passed away on Friday morning.
Papworth presented Sheeran with a ring and a painting of a Lego house she made for him, before the illness had taken away her sight, as she attended his show at the SSE Hydro.
"Dear Katie, lovely to finally meet my wife," Sheeran had signed it for her.
"Katie took the picture of the Lego house she'd made and gave Ed a ring with an infinity symbol," Papworth's mother, Trish, told The Mirror at the time.
"Ed loved her artwork and asked if he could keep it for his wall.
"When she presented the ring he smiled and said, 'I suppose I should say yes. OK.'
Reasons why Ed Sheeran is not boring

Show all 15
"He made it really special for her and she's since said she needs to think about bridesmaids."
Papworth was diagnosed with cancer in 2006. After intensive treatment, she had been in remission for five years, before it returned to her spine in 2011.
She created a "wish list" earlier this year, and her mother made steps to contact Sheeran via his management.
He initially sent her the following message via YouTube while he toured the US:
Join our new commenting forum
Join thought-provoking conversations, follow other Independent readers and see their replies