Elaine Stritch: Star of stage and screen passes away aged 89
The three-time Emmy award winner worked with Marlon Brando, Noel Coward, Woody Allen and Steven Sondheim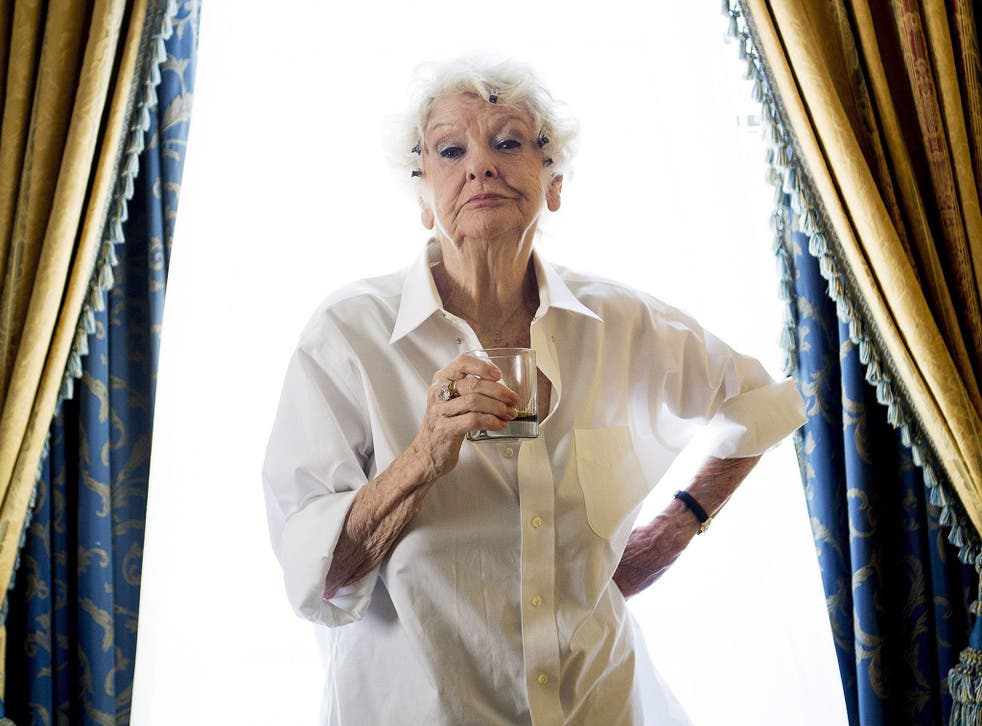 Elaine Stritch, the acidly funny star of the Broadway stage who also won three Emmys for her television work, has died at her home in Birmingham, Michigan. She was 89. The Detroit-born actress and singer studied acting at New York's New School alongside Marlon Brando, began her career in the 1940s and was still known for playing brash, witty broads well into her final decade.
Ms Stritch most recently won an Emmy in 2007 for her performance as Colleen Donaghy, the domineering mother of Alec Baldwin's mercenary NBC executive in the sitcom 30 Rock. She won her first for a guest appearance as a defence lawyer on Law & Order in 1993. She also featured in two films directed by Woody Allen: September (1987) and Small Time Crooks (2000).
It was for her stage roles, however, that Ms Stritch was most celebrated. Her collaborators included Noel Coward, who wrote his 1961 musical Sail Away for her: she played the charismatic hostess of a cruise ship. She was also the star of the 1970 Steven Sondheim musical Company, after which her public persona became intertwined with her role as a boozy socialite.
Speaking to the New York Times in 1968, Ms Stritch said she had a reputation as a drinker among her peers. "I drink and I love to drink, and it's part of my life," she said. She quit drinking in her 60s only to take it up again later, and she discussed her relationship with alcohol at length in her 2002 one-woman show, Elaine Stritch at Liberty. That performance earned her a Tony Award for Best Special Theatrical Event, and another Emmy for its television broadcast.
For several years she performed a regular cabaret show at the Café Carlyle in Manhattan, and she was a long-time resident of the Carlyle Hotel, upstairs from the venue, until she moved back to Michigan in 2013 to be closer to her family. Earlier this year, she was the subject of a critically acclaimed documentary film, Elaine Stritch: Shoot Me.
Join our new commenting forum
Join thought-provoking conversations, follow other Independent readers and see their replies