The Independent's journalism is supported by our readers. When you purchase through links on our site, we may earn commission.
Ellen DeGeneres criticised for 'racist' sketch mocking Nicki Minaj for having a large bottom
It's been labelled "reductive" and "lazy", with one viewer comparing it to a minstrel show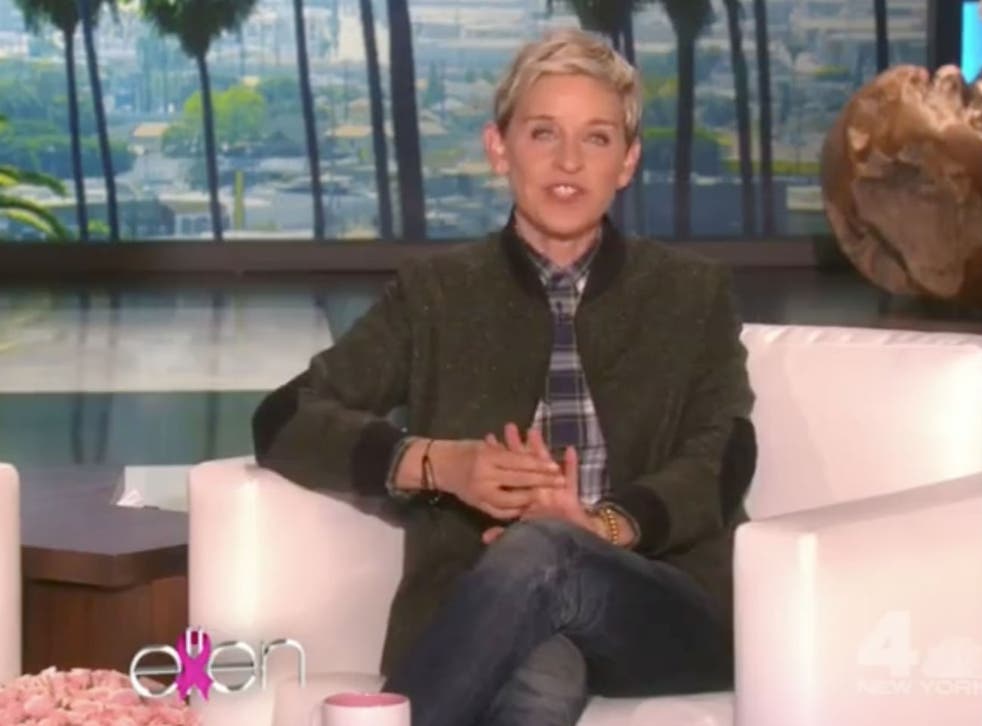 Ellen DeGeneres has been criticised for a 'racist' sketch which mocked Nicki Minaj for having a large bottom.
The sketch was on the latest episode of The Ellen DeGeneres Show and came in response to news Minaj would be producing a sitcom based on her childhood growing up in Queens, New York.
But it was slammed for being a "lazy, tasteless" sketch by some - with others comparing it to a minstrel show.
In it, Minaj is portrayed as a young schoolgirl with a gigantic bottom, and the rest of her family, including the dog, are seen knocking things over every time they turn around.
Ellen/Nicki Minaj SKit

Yesterday, Ellen DeGeneres aired a skit about an upcoming sitcom around Nicki Minaj's childhood. It featured a little black girl, a black woman and man with extremely large butts. Watch below, and you tell us whether you think sexualizing little black girls is okay. #SOUNDOFF

Posted by Colorlines on Tuesday, 13 October 2015
Many were surprised at the cruel take-down given Minaj has made many appearances on the talk show and DeGeneres has been a huge supporter of the singer.
But while Minaj is usually in on the joke - such as DeGeneres' parody of her "Anaconda" video - many felt this was an unnecessary swipe.
Vox called the sketch "too reductive to make any kind of point. Also, it's gross" while Mic said it's indicative of a lack of respect for black women's bodies.
DeGeneres has not spoken out about the fallout from the clip. The Independent has contacted CBS and DeGeneres for comment.
Join our new commenting forum
Join thought-provoking conversations, follow other Independent readers and see their replies