Elsie Owusu: Leading architect says Riba is run like a 'racist boy's club'
Royal Institute hires QC to investigate accusations by the 'Riba role model'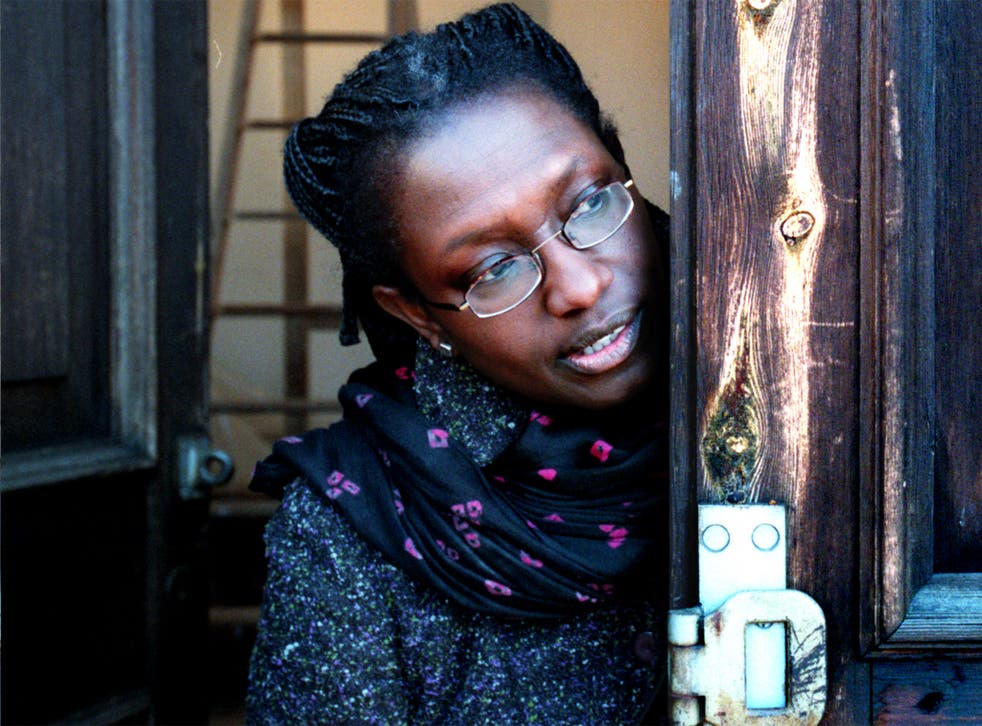 A leading architect has claimed that racist and sexist discrimination goes through her profession "like a stick of rock, and it starts at the top with the Royal Institute of British Architects".
Elsie Owusu OBE, claimed there was "institutionalised racism" at the institute, and said she was "absolutely bloody flabbergasted" by the "boys' club" culture she found after joining its national council in September.
The Institute, known as Riba, has appointed a QC to lead an independent investigation into Ms Owusu's claims, and insists it is "working hard and continuously to achieve a more inclusive profession".
But the Ghanaian-born architect, who co-led the 2009 refurbishment of the UK Supreme Court building, said she found the 60-member governing council to be like "a kind of boys' club".
At a September council meeting, she claimed, "there were sexist so-called jokes and banter – about [Riba president] Jane Duncan being an 'Essex girl'."
"It was just horrible," she said. "They also treated one distinguished older member like he was a senile grandfather. The point is, nobody thinks it is unusual. It is just part of the culture in the council chamber, a normal way of carrying on – 'what are you talking about, it's only banter?'"
Ms Owusu, 62, a founder member and the first chair of the Society of Black Architects, was made a "Riba role model" on diversity issues in June, before taking up her council position. But she insisted: "The banter, discrimination and treating black people worse than other staff goes through architecture like a stick of rock. It's absolutely disgraceful and it starts at the top with the Riba. The whole thing needs shaking up."
Ms Owusu complained to Ms Duncan about "institutionalised discrimination" after, she alleges, the Riba president recommended the council select a rival candidate for vice-president of practice and profession, thus hampering her chances of being voted into the position.
People news in pictures

Show all 18
Ms Owusu, who lost the subsequent council vote by 33 votes to 22, said: "It was like having one hand tied behind my back. I later emailed Jane saying, 'This, to me, is tantamount to institutionalised racism.'" Ms Owusu also revealed that she plans to take her former firm Feilden & Mawson, where she had been a salaried partner, to an employment tribunal claiming "age, race and gender discrimination".
A Feilden & Mawson spokesman refused to comment on the claims, while adding: "We wish her well."
But Ms Owusu insisted that after her application to become an equity partner was rejected, she was dismissed "on the grounds that other partners didn't like the cut of my jib".
"I thought my firm was bad," she claimed, "but then I discovered Riba was worse."
Ms Owusu, who also has her own architecture practice, said that since her complaint about the Institute, she has received support from other architects – including one former Riba council member who "suffered appalling harassment and was really put through the mill".
A Riba spokesman, however, insisted: "Our members are working hard and continuously to achieve a more inclusive profession, one that offers rich possibilities for talented individuals, irrespective of gender, ethnicity, culture, sexual orientation, social background, disability, religion or other important aspects of their identity."
She added: "Riba takes this allegation very seriously and has instructed the appointment of an expert on institutional governance, Stephen Hockman QC, to lead an independent investigation. Terms of reference for this investigation have been shared with all parties concerned and Riba council members will discuss a report on the matter at the next meeting in March."
Riba president Jane Duncan also issued a robust defence of her own conduct, saying that she was "a longstanding equality and diversity champion for the institute".
Ms Duncan said that when Ms Owusu first claimed that the election to vice-president of practice and profession may have been tainted by institutionalised racism, "I took this allegation very seriously and, in consultation with Riba's senior members, instructed the appointment of Mr Hockman." She added: "I am very disappointed to see new allegations attributed to Elsie Owusu accusing Riba of 'a culture of institutionalised racism, discrimination and conflict'. We have asked Elsie to put these broadened allegations to Riba directly."
Join our new commenting forum
Join thought-provoking conversations, follow other Independent readers and see their replies