Stalker who 'bombarded' Emily Maitlis for 25 years jailed
Edward Vines studied at university with the BBC Newsnight presenter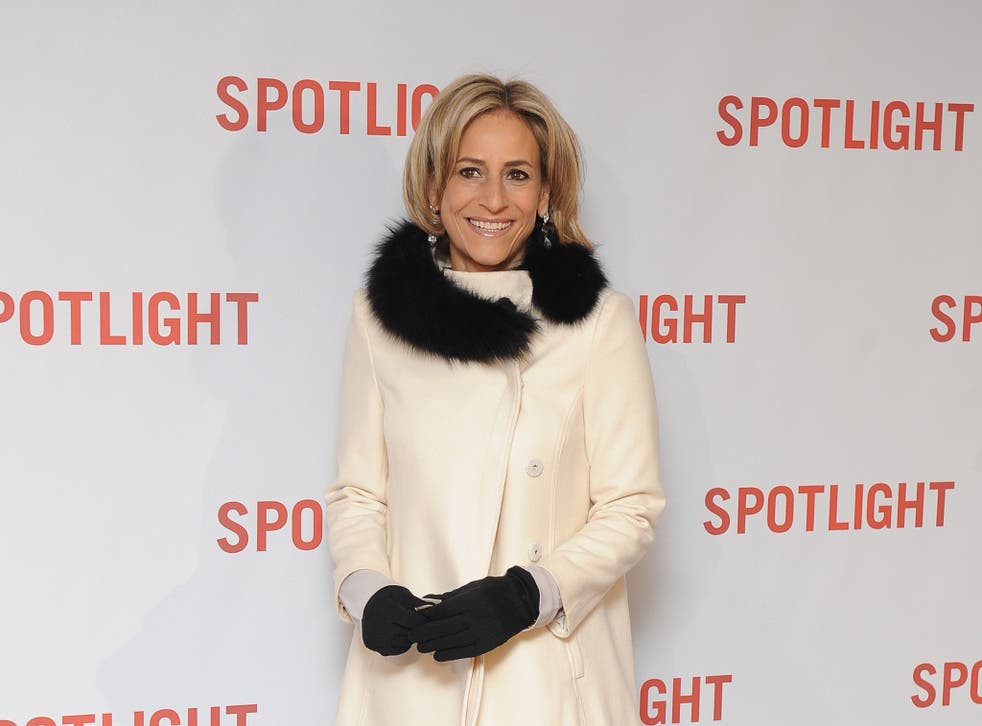 An "obsessed" former university friend of BBC presenter and journalist Emily Maitlis has been jailed for repeatedly breaching a restraining order.
Edward Vines, who read English at Cambridge University's Queen's College while Newsnight host Ms Maitlis was an undergraduate, spent 25 years bombarding her and her family with letters.
He was convicted of harassment in 2002, Ms Maitlis raising the alarm following the murder of fellow television presenter Jill Dando in 1999, and Vines was subsequently issued with a restraining order in 2009.
But he continued to "plague" Ms Maitlis with letters, demanding to know why their friendship crumbled, months after he declared his love for her.
He was found guilty at Oxford Crown Court on Monday of two counts of breaching the order, having previously pleaded guilty to two further breaches.
Sentencing Vines, 46, to three years in jail, judge Peter Ross said: "Putting it bluntly, you've never had any reasonable case to contact Ms Maitlis following the order.
"You have what appears to me a completely unshakable obsession, underpinned by a couple delusion with regards to the relationship that had existed between you and Ms Maitlis. That's absolutely clear in the letters you have written to her."
He added: "You have known for 25 years that this woman wants nothing to do with you. You've plagued her life and the life of her family."
Jurors took less than an hour to find Vines guilty of both counts.
He showed no emotion as the jury foreman returned the verdicts.
In a witness statement, Ms Maitlis said she was worried for her family's safety after receiving a letter from Vines, who she said developed an "obsession" with her when she spurned his advances at university.
Vines sent two letters to the journalist and emails and letters to her mother Marion Maitlis between May 10 and June 26 last year, contrary to the 2009 restraining order.
The subject of the letters centred on Vines's belief that Ms Maitlis had acted "scornfully" towards him after he had told her he was in love with her and had a "sexual attraction" to her while they were studying in 1990.
In the first letter, sent to BBC Newsnight in May 2015, he accused her of making up allegations of harassment, an offence for which he was jailed for four months in 2002.
Ms Maitlis' statement, read to the court by prosecutor Julian Lynch, said: "I was at the BBC, going through my post when I noticed an envelope addressed to me. I opened it and straight away saw the name Edward Vines.
"I did not read the contents of the letter and handed it straight to security.
"When Edward Vines contacts me it causes me considerable stress and makes me worry about my safety and that of my family."
Vines, whose address was given as Grosvenor Road, in Oxford, pleaded for a reply from Ms Maitlis, saying: "I need to speak to you if I'm to live my life in peace."
He also added he was seeing a psychotherapist, who he claimed had told him he was not suffering any mental health problem or obsession relating to the presenter.
Sentencing, the judge added: "I can understand why it was the murder of Jill Dando that caused her (Ms Maitlis) to go to the police. That was a shocking event.
People news in pictures

Show all 18
"You've caused misery to Ms Maitlis and her family - that's what makes this so serious."
Giving mitigation in person, and having dispensed with his counsel Greg Foxsmith ahead of sentencing, Vines said he wanted a "fair and just trial".
Asked by the judge if he would stand by a commitment he made during the short trial that he would not contact the Maitlis family - who were not in court - if convicted by a jury, Vines said: "I will not write to Emily Maitlis or her mother, most likely ever again. It's early days, Your Honour."
Asked by the judge to clarify, Vines said: "I will never contact them again if I'm defeated rationally in court - and I cannot say I have been today."
The judge replied: "That is not the unambiguous assurance I was seeking."
Vines added that he had no qualms with the jury's verdict, and added: "If I was on the panel, I would agree based on the way the case was presented by my defence."
Press Association