Eminem criticised for disturbing rape lyrics on Dr Dre's new album Compton
The rapper has been blasted by fans and campaigners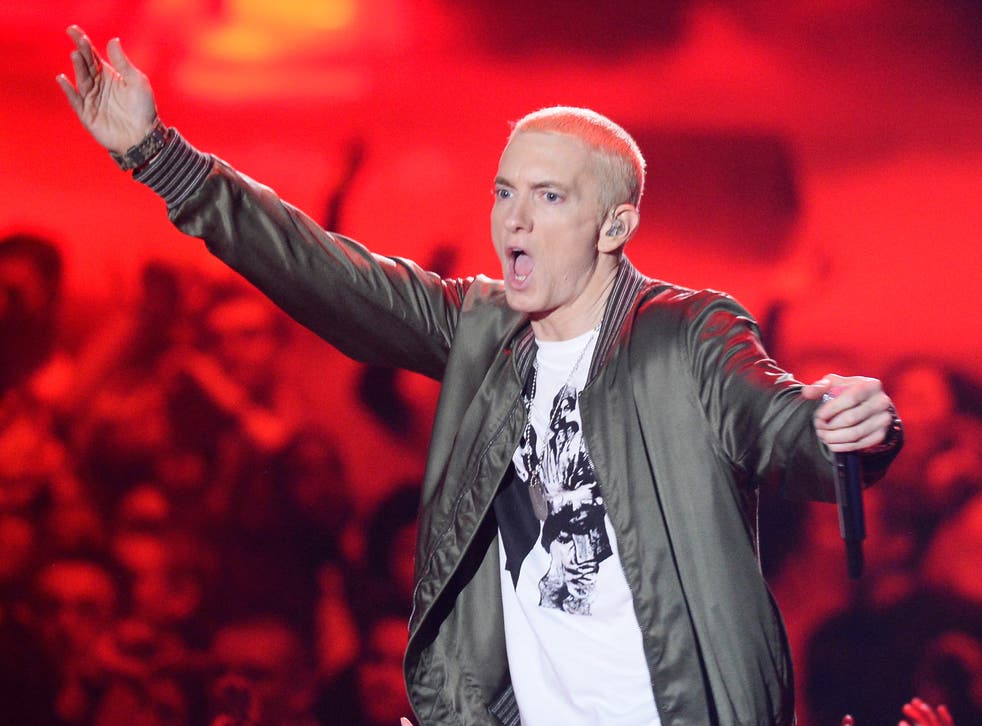 Eminem has been criticised by his fans and anti-sexual violence campaigners for disturbing lyrics alluding to rape on a track on Dr Dre's new album Compton.
The graphic rape lyric appears in his verse for Medicine Man, which includes the line: "Ain't no one safe from, non-believers there ain't none/I even make the bitches I rape come." This line was condemned by a number of appalled Twitter users, who blasted the rapper for releasing more "disgusting" lyrics condoning sexual violence.
Karen Ingala Smith, chief executive of the London-based charity Nia Project, said his lyrics were particularly problematic because they could encourage victims of a sexual assault to believe that they may have been in some way at fault.
Ms Smith told The Guardian: "Women and girls who have suffered sexual violence often blame themselves or question whether they were really raped. Peddling the lie that orgasm equals consent silences victims of sexual violence.
"When we minimise, celebrate, glorify or condone men's violence against women, we are amplifying the conditions in which it can occur. Lyrics like these contribute to a conducive context for sexual violence."
Eminem has a controversial history of referencing rape, sexual violence or abuse in his tracks, often referencing famous women in some of these lyrics.
Highest earning hip-hop artists

Show all 10
The 42-year-old was branded "disgusting" by singer Charlie XCX for a lyric threatening Iggy Azalea on his song Vegas: "So what's it gon' be? Put that shit away, Iggy. You don't wanna blow that rape whistle on me. Scream! I love it."
In another rap for CXVPHER freestyle he talked about punching the singer Lana Del Rey twice in the face in a lift, referencing an incident involving the disgraced former NFL player Ray Rice who knocked his wife unconscious in a casino hotel.
Join our new commenting forum
Join thought-provoking conversations, follow other Independent readers and see their replies