Ex-Scientologist Carmen Llywelyn blasts 'cult' and her treatment after divorce with Jason Lee
Actress has penned a revealing essay criticising the controversial religion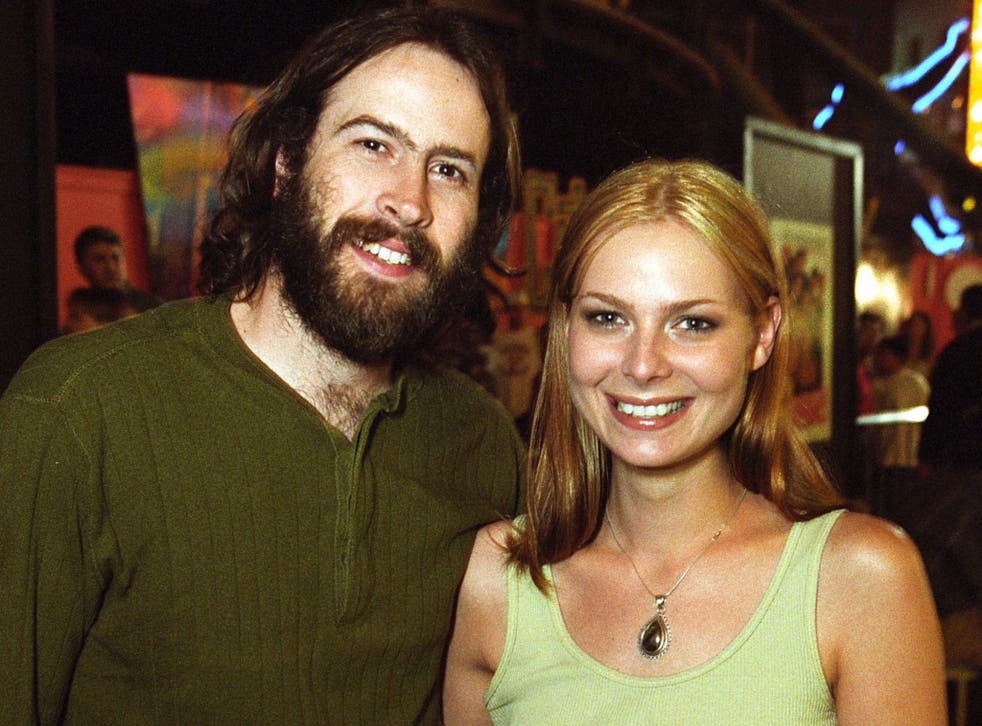 Carmen Llywelyn has launched a scathing attack on Scientology, branding the religion a "sinister cult" 13 years after leaving it.
The Never Been Kissed actress was introduced to the church after moving to California and meeting the My Name is Earl star Jason Lee, who was already a member, aged 19. The couple married a year later in 1995 and divorced in 2001.
Scientology counts John Travolta, Will Smith, Juliette Lewis and Tom Cruise among its many famous followers. It is founded on the work of sci-fi writer L Ron Hubbard, who wrote of an alien dictator who brought his people to earth 75 million years ago.
Llywelyn discussed her experiences within the church in a lengthy essay for Gawker, writing: "I've realised that the religion is built on a foundation of violence. […] I did what so many other people who join Scientology do: I lost all sense of individual identity in the name of the cult."
Her article has been dismissed by the Church as "yet another shameless and transparent attempt" to draw media attention.
The 41-year-old claimed to have spent up to $50,000 (£32,000) on books, courses and "auditing" during her time in the church and recalled a "class system" that gave celebrity followers special status.
Famous people who believe in aliens

Show all 16
"I was shown L. Ron Hubbard's office, set up perfectly for when he comes back in another lifetime. The famous members of the religion were mentioned over and over again. In the Rose Garden, cans of Coke were on sale for $2 each alongside overpriced snacks. It was all very ostentatious. Most of the focus was on ways things appeared. It was confusing to me that a church was called the Celebrity Centre."
Llywelyn claimed she was ostracised by her friends within the church after being labelled a "Suppressive Person" for reading an anti-Scientology book, eventually receiving a "disconnection letter" from her husband.
"Scientologists believe that such a person, like an ex-Scientologist who speaks out about their former beliefs and/or who doesn't disconnect from one who has, will make everyone around them sick," Llywelyn wrote. "I lost Gay [her agent], Jason, and every friend and source of love I knew besides my family in Georgia, 3,000 miles away.
"No one imagines themselves as so fragile to ever let something as sinister as a cult take control of their minds. I didn't think anyone would ever tell me how to think and when to think it. We all believe we're above such things and only stupid people could fall for that.
"But there are no choices in Scientology. There never were. It is all a ruse. In truth, after I left Scientology, I had to learn how to think for myself again, to speak for myself again. It's very different from the language Scientology promotes in its advertisements: 'think for yourself'."
A spokesperson for the Church of Scientology told The Independent: "This is yet another in a long series of shameless and transparent attempts by Ms. Llywelyn to get attention by exploiting her former Church. The Church of Scientology has had nothing to do with her for years, and had no involvement in her relationship with her former husband."
Join our new commenting forum
Join thought-provoking conversations, follow other Independent readers and see their replies