Fallon Fox: First transgender MMA athlete describes abuse she encounters as 'mind-blowing' and sticks up for Bruce Jenner
The martial arts competitor worked as a trucker to raise the funds for gender-reassignment surgery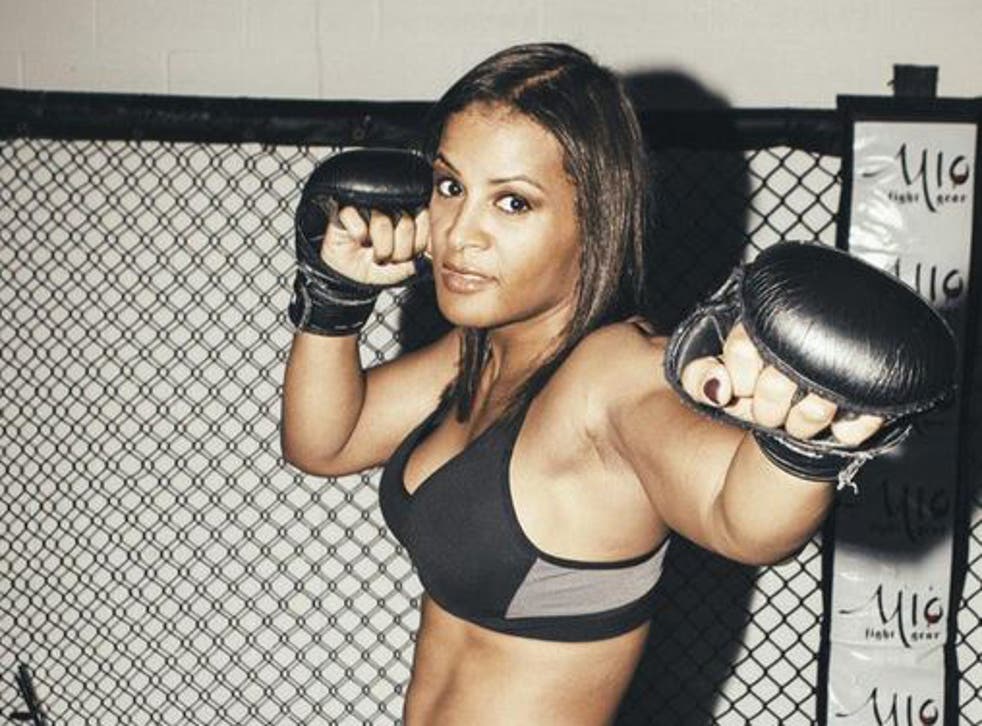 Fallon Fox, the first openly transgender mixed martial arts competitor, has spoken about coming out, and about the astonishing hate she encountered.
Now 39, her early career was dogged by fear that someone would out her when she wasn't ready. "I expected that someone was going to out me; you just can't go through life with a microscope on your career without someone delving into your past a little bit," Fox told the Guardian. "But it's something you really can't prepare yourself for."
"The scope of anger and vitriol that I received initially... That was disheartening, tragic. It was mind-blowing," Fox told the paper.
Fox came out in 2013 to Outsports after receiving a phone call from a journalist trying to find out if she was trans. "For years I've known at some point it's very likely the shoe would drop," she told the publication at the time.
The MMA competitor endured a long struggle with her gender identity after being born Boyd Burton - a boy. Fox struggled to break away from her ultra-conservative family and married her girlfriend when she was 19.
When she came out to her parents 12 years ago, they tried to convince her she was a gay man and sent her to gay-conversion therapy. But their plan backfired - as soon as "treatment" ended, Fox started her transition.
After spells in the US Navy, in college, and as a truckdriver, Fox had saved up enough money to travel to Bangkok for gender reassignment. That was six years ago.
Speaking to the Guardian about the recent controversy with publications "outing" Bruce Jenner as transgender even though he has issued no statement on the subject, Fox thinks the media need to leave him be.
"I think that they should leave him alone and just let Bruce Jenner live Bruce Jenner's life, because if it is what everyone thinks it is, if Bruce Jenner is actually a woman by a different name, putting her through this right now is the worst thing they could do," Fox argues. "I don't know if they think it's a joke or a game they're playing, but this is a real person."
But the discrimination Fox has faced hasn't stopped. It's not only her parents who couldn't accept her for who she is, but also her competitors. Some argue that because she was born in a man's body, Fox must have greater strength and muscle density than the other women.
"They just want me out of the way, which is tragic," Fox says. She argues that people of different tend to have different muscle and bone densities, and this doesn't prevent them from competing against each other.
In a moving documentary she made with Outsports in 2013, Fox sais she was "constantly playing devil's advocate with myself, to try and have to express myself to everyone. It's very very hard - it's a 24-hour [a day] thing. Because I know there are people going to come after me... I have to be ready."
Join our new commenting forum
Join thought-provoking conversations, follow other Independent readers and see their replies