Fault in our Stars author John Green praised by fans for talking honestly about dealing with mental illness
Green discussed his OCD and anxiety with fans during a Reddit AMA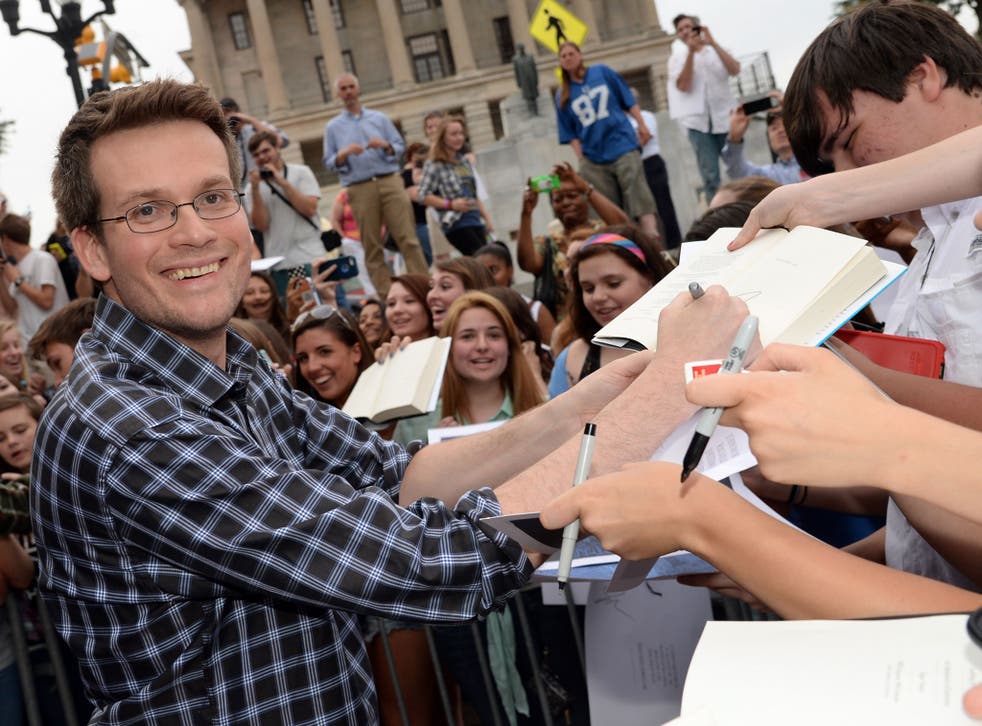 John Green's honest description of what it is to live with a mental illness in the public eye has been welcomed by his fans.
The Fault in our Stars author has Obsessive Compulsive Disorder and anxiety, and has spoken about wanting to remove the stigma surrounding medication and mental illness in the past. On Thursday, Green completed a Reddit Ask me Anything and responded candidly to a question from one user about how he managed his anxiety while appearing at a number of promotional events for the on screen adaptation of his third novel, Paper Towns, starring Cara Delevingne and Nat Wolf.
He replied: "Poorly. I've known that I have this mental illness for a long time, and I've had a lot of therapy and learned a lot of strategies for dealing with my illness. I know the benefits of exercise and meditation and medication and CBT strategies and etc.
"And I try to treat my mental illness the way you would any chronic illness, and I'm very lucky that in general it's very manageable. But it's hard to describe just how extreme and overwhelming press junkets are. (I mean, I realise these are the first-worldiest problems possible; I'm just trying to be honest about my experience.)"
Models and musicians in films

Show all 25
Green said Wolff, a close friend, would find ways of distracting him when he began feeling overwhelmed in interviews and press conferences, giving him tasks like trying to get the word 'Arkansas' in to a reply at some point.
"Nat and I always joke about this one time in Brazil when I literally lost consciousness for a few seconds (or at least awareness) and asked for a question to be repeated and then said in a small voice, "I'm sorry but I'm having a panic attack," and then Nat answered the question for me. There were a few moments like that, but mostly I was able to get through it."
One user commended his answer for being both practical and truthful, telling Green: "I love how open and blunt you are with what has always been private or ignored issues by being absolutely upfront. Not just talking about it, but talking concretely about it with examples and specifics."
"This is the most amazing comment I have ever seen," said another. "Living with anxiety is hard, and people do not seem to understand how hard it is."
Join our new commenting forum
Join thought-provoking conversations, follow other Independent readers and see their replies