Former Child Refugee Alek Wek calls for 'more to be done' to help the Refugee Crisis
The supermodel fled the south of Sudan in the 1990s during the Civil War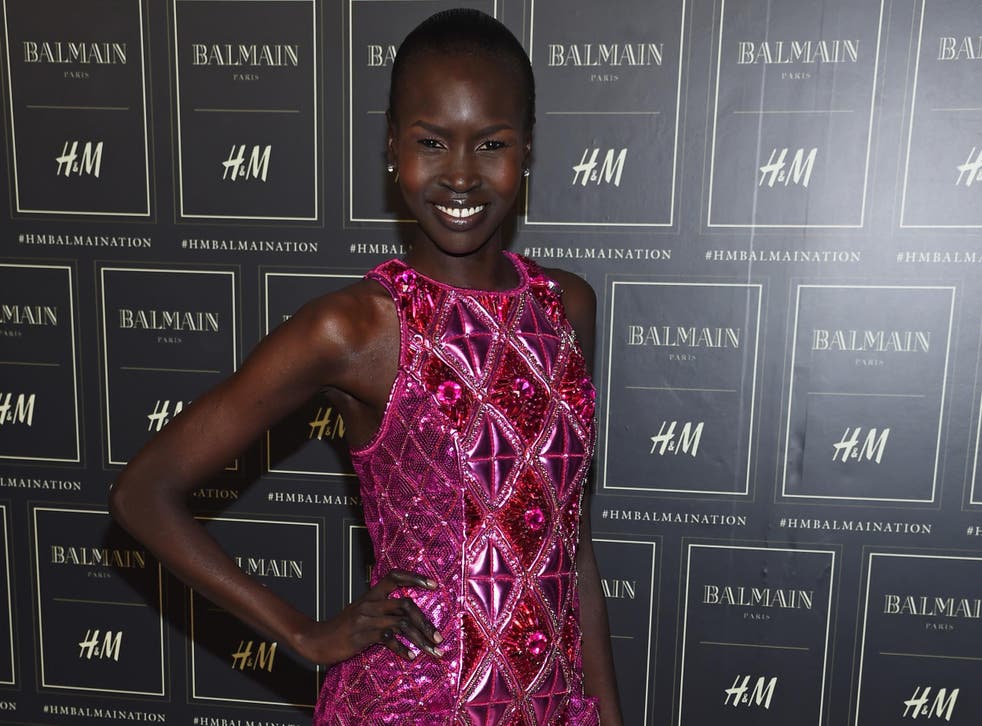 The supermodel, Alek Wek has said more needs to be done to help those caught up in the refugee crisis, as in 2015 "we shouldn't be seeing children washed up".
Wek is a refugee herself who fled Sudan in the 1990s during the civil war.
Speaking to the BBC as part of their 100 Women series, Wek, 38, said the current situation is "very painful to see".
"This is the time to say enough. There are people who can look out for other human beings, there are people who can speak up when something is not right and say this is wrong and something should be done.
"I feel, in 2015 when we see human beings and children dying to cross the ocean, trying to find safety, something more must be done to help them because refugees are just like me and you."
Refugee crisis - in pictures

Show all 27
Wek fled what is now South Sudan in 1991 when she was nine-years-old. She said her "life changed overnight" when her family fled to the UK.
"I knew that there was a conflict but I was very saddened that we had to leave. It was like someone chucked you out of your home…. But not just that, you are [left] vulnerable."
Wek did not see her mother for two years after arriving in London, her father died when the family reached Khartoum after walking for two and a half weeks.
Wek was scouted by a model agency in London as a teenager and has had a relative long career in fashion, most recently walking for Marc Jacobs at New York Fashion Week earlier this year.
She also returned to South Sudan with the United Nations Refugee Agency and says the current situation in her birth country is "heartbreaking".
Join our new commenting forum
Join thought-provoking conversations, follow other Independent readers and see their replies