Frank Maloney undergoing gender reassignment: Boxing promoter is now living as a woman called Kellie
The boxing veteran, who helped Lennox Lewis become World Heavyweight Champion, is planning gender reassignment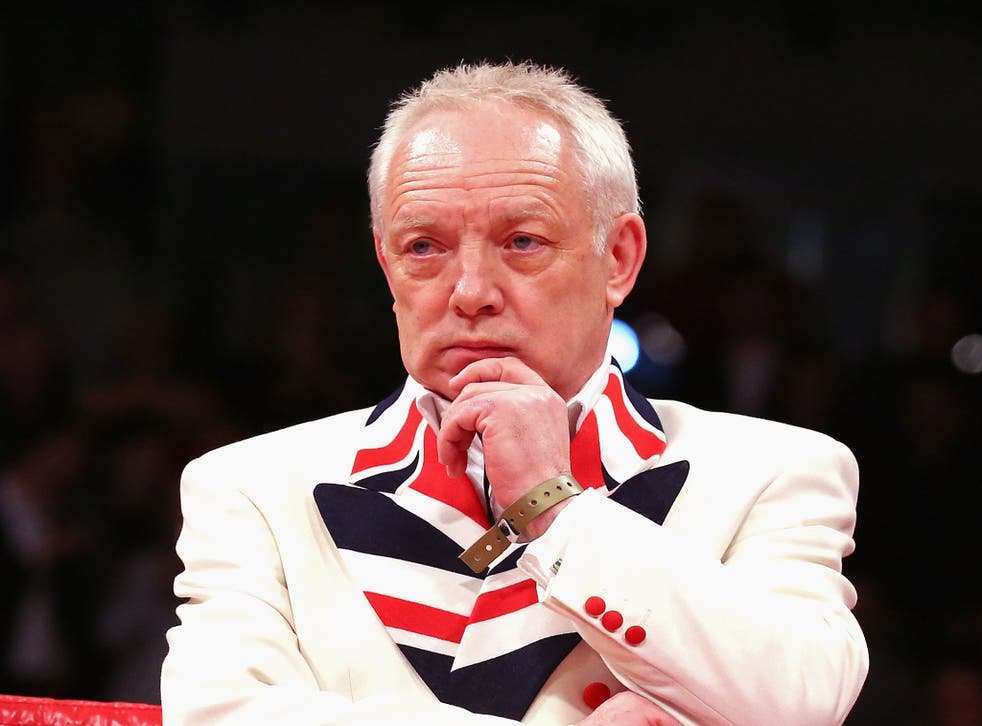 Boxing promoter Frank Maloney is undergoing gender reassignment and now lives as a woman called Kellie.
The sports veteran is best known for managing Lennox Lewis between 1989 and 2001, helping him become Britain's first World Heavyweight Champion in 1993 for nearly a century.
"I was born in the wrong body and I have always known I was a woman," she told The Mirror.
"I can't keep living in the shadows; that is why I am doing what I am today. Living with the burden any longer would have killed me."
"What was wrong at birth is now being medically corrected," she continued. "I have a female brain. I knew I was different from the minute I could compare myself to other children. I wasn't in the right body. I was jealous of girls."
The boxing veteran has spent the last year living as a woman and has secretly undergone hormone therapy, hair removal electrolysis, voice coaching and specialist counselling, with plans to have corrective surgery.
She describes "the feeling of wanting to be like and dress like a woman" as having "always been there", but couldn't bring herself to tell her boxing colleagues because of fear of negative reactions.
"I have never been able to tell anyone in boxing," she said
"Can you imagine me walking into a boxing hall dressed as a woman and putting an event on?
"I can imagine what they would scream at me. But if I had been in the theatre or arts world nobody would blink an eye about this transition."
Maloney tried to fight her "urges", but it became increasingly difficult and led her to battle with depression and heavy drinking. She secretly sought help from American phone counsellors.
"My life was spiralling out of control," she said. "I was finding it harder to contain my desire. I was now doing the boxing business through instinct and memory. I used to shut myself away in the office. Thankfully, I had some good staff around me.
"But I was very unhappy. My temper was getting worse. I was determined it wouldn't beat me, but I knew it would always be there."
In 2010, Maloney stood as a UKIP candidate and attracted criticism after saying that she would never campaign in Camden because "there are too many gays". She later said it was a tactic to get voters' attention.
"I did that on purpose to see how many people pay attention," she told the Daily Mail at the time. "It causes interest. It means people start talking to you."
The 61-year-old - has three children and has been married twice – says she is not looking for a new relationship as a woman.
"At this very moment I am preparing to live the rest of my life as a single person," she said. "I have no interest in physical sex with anybody. I have many more issues that I have to deal with and I don't know what will happen down the road.
"I've lived with this all my life and I don't understand it. Therefore I can't expect anybody else to understand it."
Maloney retired from boxing in October last year, telling a press conference that she had "fallen out of love" with the sport.
However, she now cites her transition as the real reason.
"I made the decision a long time ago but I retired from boxing because of my profile," she said.
"I thought that what I wanted to do was to transition in a positive and private way. I closed my websites down, took my Facebook down and my Twitter account so that I could transition peacefully. The suicide rates from the pressure on a transsexual woman are very high and I didn't want to get caught up in it.
"The boxing community can think whatever they want about me now. I have come to terms with my transition but I don't understand it.
"I hope society will be open-minded. I know I could have done my job in boxing as a female."
Join our new commenting forum
Join thought-provoking conversations, follow other Independent readers and see their replies