Frederike Geerdink: The Dutch journalist facing five years in prison in Turkey for 'terrorist propaganda' after highlighting the struggle of the Kurds
'I was really flabbergasted,' says Ms Geerdink, who tells Chris Green why she is determined to stay and fight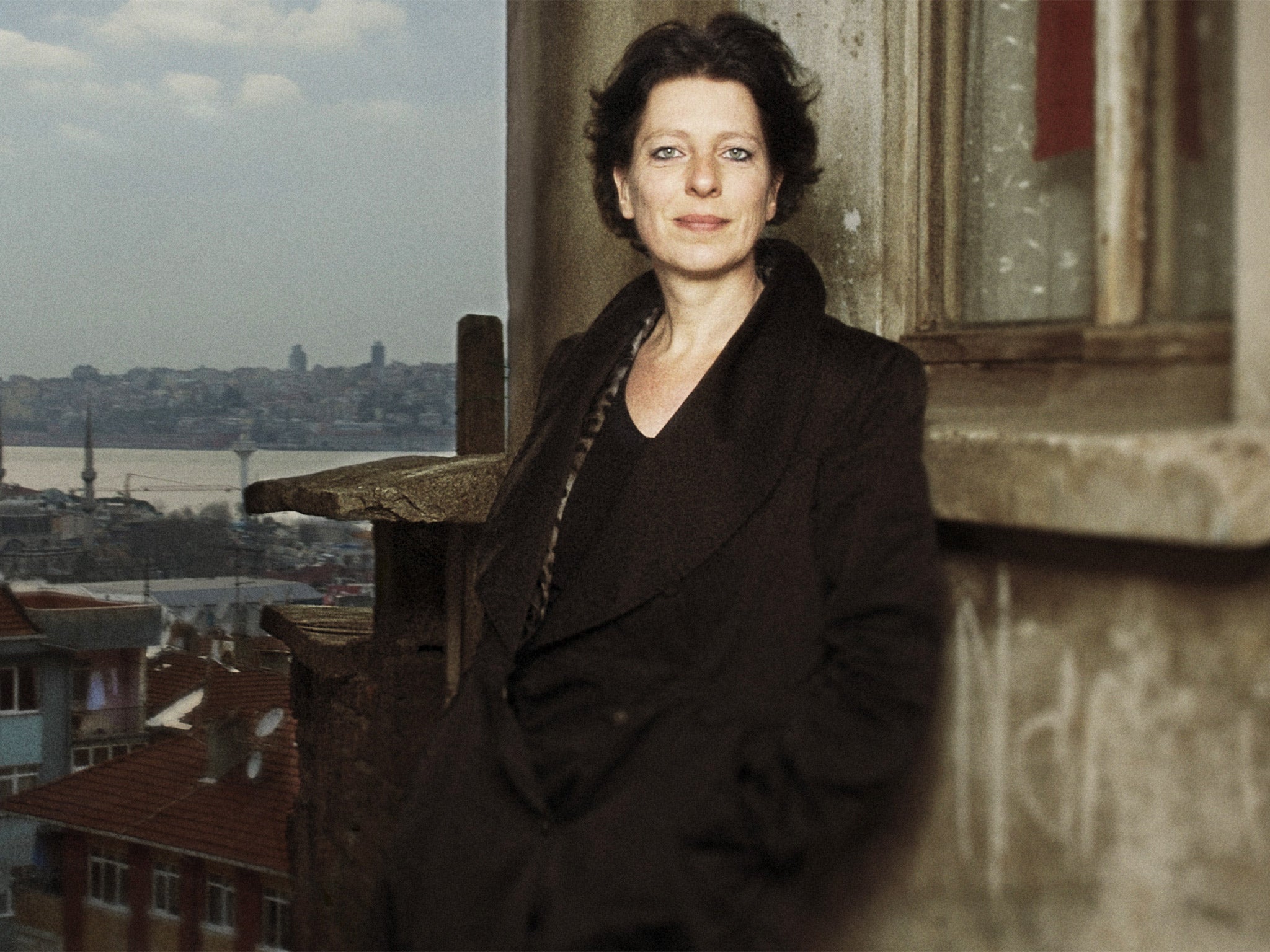 One afternoon last month, the Dutch journalist Frederike Geerdink was working in her apartment in Diyarbakir, south-east Turkey, when she was disturbed by a knock at the door. It was eight fully armed anti-terrorist police.
As they began searching her home, filming everything with a camcorder, they told her she was suspected of disseminating "terrorist propaganda". Her alleged crime, for which she is now facing up to five years in prison if found guilty, is posting supportive comments about the outlawed Kurdistan Workers' Party (PKK) on Facebook and Twitter.
"I didn't expect it at all, I was really flabbergasted," Ms Geerdink told The Independent. "I thought: 'What the hell is happening?' I was angry and shocked, watching them search through my stuff.
"They went through a book I had on the history of Kurdistan, as if it was evidence. Then I had to go to the police station for four hours."
Ms Geerdink's detention, which was immediately condemned by Dutch politicians, came only hours after the Turkish President Recep Tayyip Erdogan declared at a meeting of ambassadors in Ankara that "there is no freer press, in Europe or elsewhere in the world, than in Turkey".
Independent research suggests otherwise. Last year, Turkey was ranked 154th out of 180 countries on press freedom by Reporters Without Borders. Kurdish and Turkish journalists are often targeted by police, but it is rare for a foreign journalist to be pursued on criminal charges.
Ms Geerdink has been a freelance journalist for 15 years, reporting from around the world and writing for numerous Dutch and English publications including The Independent. She settled in Istanbul in 2006 before moving to Diyarbakir, the largest city in Turkey's predominantly Kurdish south-east, where she has documented the Kurds' struggles.
To date, the long-running insurgency by PKK militants demanding greater autonomy in Turkey has left an estimated 40,000 people dead. A ceasefire with Turkey was agreed in 2012, but talks have stalled in recent months. Ms Geerdink said that as a journalist, the subject was too important for her ignore.
"I've always been interested in identity issues – I think that's eventually what human rights boil down to," she said. "The Kurdish issue is the biggest that Turkey has, it is the country's biggest problem, so for a journalist it's very relevant. People sometimes ask me why I didn't choose another group that has problems such as Christians or gay people, but the Kurds are the biggest."
Having befriended many Kurds over the years, she added that the story has now taken on a more personal element. "I'm a human being and I see what people go through. I'm a foreigner living in Turkey, so I've experienced myself what it's like not to be able to live your full identity," she said.
"It makes me very unhappy sometimes – but I have chosen this life and if I want it to be different I can go back to my own country. I have control over it.
"But for the Kurds, they have not been able to live their identity for more than a century now, being suppressed."
As well as asking about her social media postings, the police were interested in an interview she carried out last year with Cemil Bayik, a PKK leader based in the Qandil Mountains in northern Iraq. "I'm very transparent, so it must have been a very easy investigation," she said. "It's all journalism."
Some might be tempted to return home rather than face the prospect of spending years in a Turkish jail. But Ms Geerdink said she has no intention of leaving and intends to fight her case – which may drag on for more than a year – as a matter of principle. She has yet to establish how much her legal fees will cost.
"I hope it will draw more attention to the Kurdish issue," she said. "Everybody is supporting me, but today 16 Kurds were taken into custody for putting a table on the street and starting a signature campaign for the freedom of [the jailed PKK founder] Abdullah Ocalan.
"This is happening every day in the south-east of Turkey, and it doesn't get a lot of attention. This anti-terrorism law is being misused on a very, very big scale."
She added that she feels "lucky" to be from a country like the Netherlands which has offered her unconditional support – but is also grateful to her neighbours.
When the police raided her apartment, the local paper ran the story on its front page and she is now regularly stopped in the street by Kurds offering sympathy. "It makes me ready to fight," she said. "It gives me a lot of strength."
The Turkish embassy in the UK, which is aware of Ms Geerdink's case, had not responded to a request for comment at the time of going to press.
Previously, Turkey's Justice Minister Bekir Bozdag has defended her detention, saying his country had received "unfair criticism".
A Foreign Office spokesperson said the UK "shares the EU's concerns about media freedom in Turkey and will monitor the situation closely, with our partners".
Join our commenting forum
Join thought-provoking conversations, follow other Independent readers and see their replies