Geoffrey Howe dead: Fond tributes paid to 'gentle and deeply thoughtful' former Conservative chancellor
Margaret Thatcher's longest-serving cabinet minister died at his home in Warwickshire after a suspected heart attack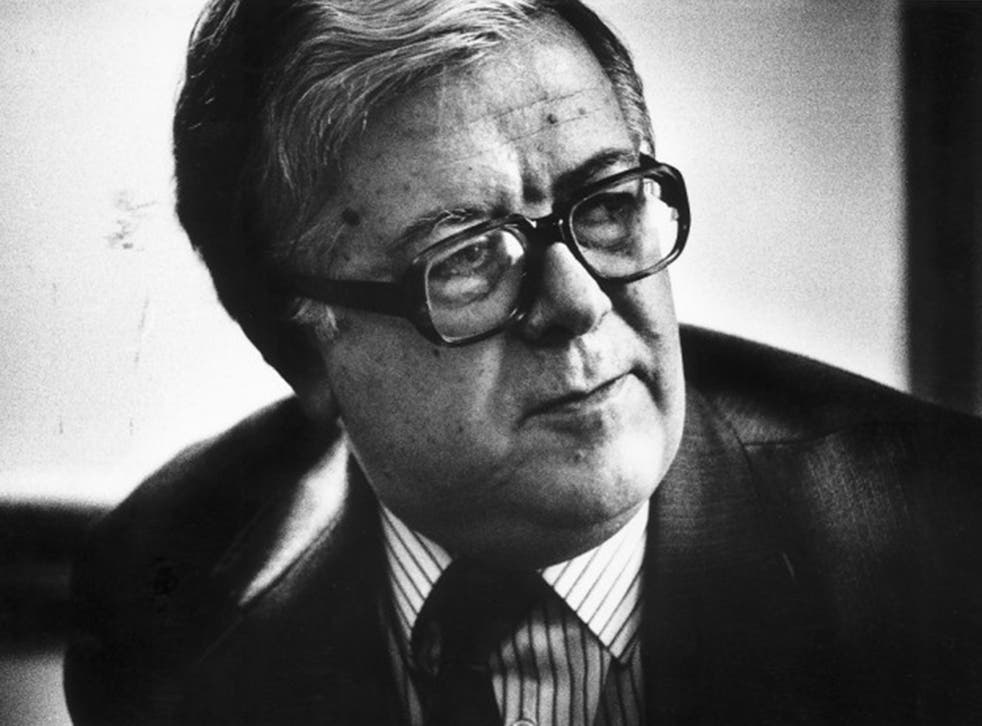 Lord Howe, the former Conservative chancellor whose quiet demeanour disguised an ability to drive revolutionary political reforms, has died after a suspected heart attack at the age of 88.
Geoffrey Howe was Margaret Thatcher's longest-serving cabinet minister. Between 1979 and 1990 he served as chancellor, foreign secretary, House of Commons leader and deputy prime minister.
"He was the most patient man and a great public servant," said Charles Moore, Margaret Thatcher's authorised biographer. "Rather than playing political games, he always did what he thought was best for the country."
As chancellor, said Moore, Sir Geoffrey was "very important" in helping bringing in key economic reforms. He led the fight against inflation and drove the shift from direct to indirect taxation.
But many will remember him for his electrifying 1990 resignation speech, a bravura performance in the Commons that belied Labour chancellor Denis Healey's often quoted remark that being attacked by Howe was like "being savaged by a dead sheep".
The speech, which was loaded with criticism of Thatcher's attitude towards the European Community and set alight by an eloquent cricket metaphor, dealt a devastating blow to her political reign.
Lord Howe said: "I believe both the chancellor and the governor [of the Bank of England] are cricketing enthusiasts, so I hope there's no monopoly of cricketing metaphor. It's rather like sending your opening batsmen to the crease only for them to find, the moment the first balls are bowled, that their bats have been broken before the game by the team captain."
It is widely believed his speech hastened Thatcher's downfall, which took place just 15 days later.
Lord Tristan Garel-Jones, former minister for Europe, was one of those who witnessed the speech in the Commons. He said Lord Howe would be remembered as a "very decent man", who was "intellectually distinguished".
His remarks were echoed by Lord Heseltine, another prominent member of the Thatcher government, who regarded Lord Howe as one of his "oldest political friends".
"He was easy to get on with, and marvellous with children. One day my wife and I heard a hysterical noise coming from the house and found our daughter, who must have been around eight years old, chasing him around with a hosepipe," said Lord Heseltine.
As a parliamentarian he was a "rock around which economic currents swirled", Lord Heseltine added. "He was immensely dedicated, a true One Nation Conservative with great integrity".
In 1951, Lord Howe became one of the founders of the influential Conservative think-tank the Bow Group. Its current chairman, Ben Harris-Quinney, said: "He would say quite radical things so quietly that they wouldn't be immediately digested by the room, whereas a more rambunctious delivery would have provoked instant outrage. He was a quiet revolutionary."
Born in Port Talbot in South Wales, Lord Howe was called to the Bar in 1952 and was made a QC in 1965 before entering politics.
The Prime Minister, David Cameron, said: "Geoffrey Howe was a kind, gentle and deeply thoughtful man – but at the same time he had huge courage and resolve …. He was the quiet hero of the first Thatcher government."
Lord Howe died at his home in Warwickshire. He is survived by his wife, Elspeth, with whom he had three children.
Join our new commenting forum
Join thought-provoking conversations, follow other Independent readers and see their replies