George Clooney and Amal Alamuddin move to Berkshire: The locals' guide to the county
It doesn't have to be all Michelin stars and private cinemas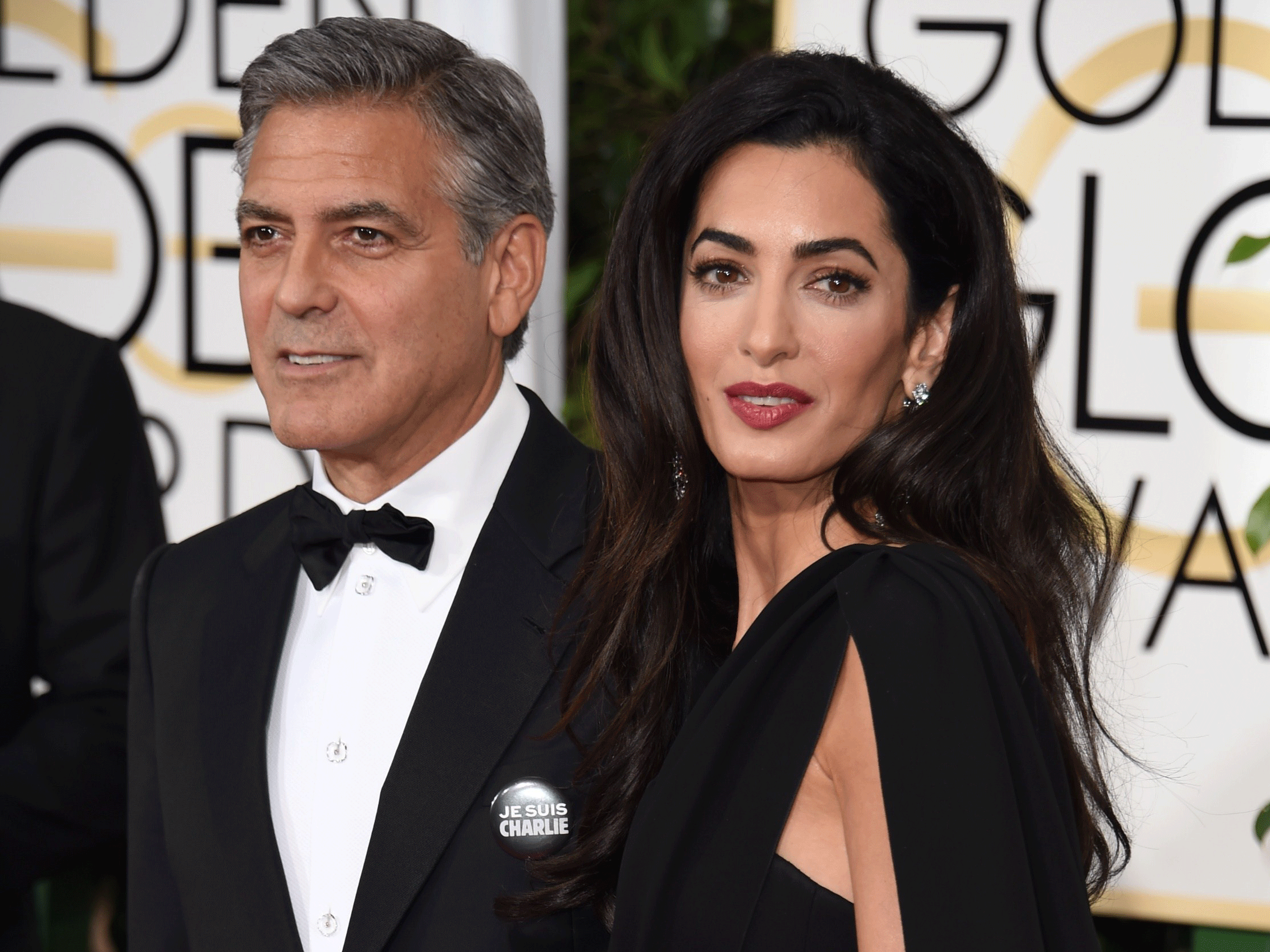 Human rights lawyer Amal Alamuddin and actor George Clooney have decided that Los Angeles and New York simply won't do - Reading is the only place they want to be.
The couple have bought a nine-bedroom property in Sonning, Berkshire, which is just a few miles from Reading.
Talking on BBC1's Graham Norton show, due to air on Friday, Clooney said: "We are re-doing the house so that we can live in it. We will move in a couple of months."
He added that he loved his local, The Bull Inn, saying: "There's a great pub we go to. It's fantastic and we drink all kinds of pints and things."
The Grade II listed home reportedly cost the couple £10million and is being fitted with a 12-seat home cinema, a swimming pool and new gates.
Other famous inhabitants of Berkshire include Jeremy Kyle, Elton John and David Brent.
If they get bored of the majesty of Windsor Great Park, wandering the historic villages or dining at Heston's restaurant The Fat Duck in Bray, here's an alternative local's guide to the area.
Showcase Cinema, Winnersh Triangle
It's flooded in the past - as happened in 2007 and 2014 - but it does have 14 screens.
The Roundabout from The Office
The soul-sucking greyness of the Brunel Roundabout and nearby bus station in Slough set the tone perfectly for Ricky Gervais' sitcom The Office. It's been developed since, but there's always the option to go and see what once was, while reminiscing about the Wernham Hogg glory days.
Forbury Retail Park, Reading
DFS, McDonald's, Argos, Staples AND a Multiyork? Alamuddin and Clooney should have just bought a place here - they'll never want to leave.
The Honey Pot Bar, Maidenhead
Billed as "Maidenhead's premier gentleman's club, hosting a wide range of beautiful lap dancers", it's got five-star reviews on Google Plus. It's £5 entry but dances cost from £40 up, so best to go in with notes.
The Oracle shopping centre, Reading
It's not very often you can say that a former workhouse site was developed by an Abu Dhabi company to become a cavernous hall of John Lewises and House of Frasers, but in this case it's absolutely true.
The Wee Waif Lodge & Hungry Horse, Charvil
It's a restaurant and hotel that's popular with families, but the Wee Waif/Hungry Horse has met with mixed reviews online. One disgruntled customer wrote on TripAdvisor: "There were some stains on the upholstery and tables were a bit sticky."
Another writes: "Asked for a quiet room and was offered looking over the main road or overlooking the petrol station."
Other customers have praised it for being affordable and clean, so it could be the perfect place for Alamuddin and Clooney to get away from it all for a night.
The Chequers Pub, Woodley
It's just a stone's throw from Earley station and next door to the Woodley shopping centre, so it's certainly convenient, but The Chequers Pub has some of the most bizarre online reviews. One reviewer deems it "chavvy", while another complains about the "garish decoration and iffy clientele".
Join our new commenting forum
Join thought-provoking conversations, follow other Independent readers and see their replies