Maradona reports that Fidel Castro is alive and well
The Communist revolutionary is alive and well - so he sent a letter to Maradona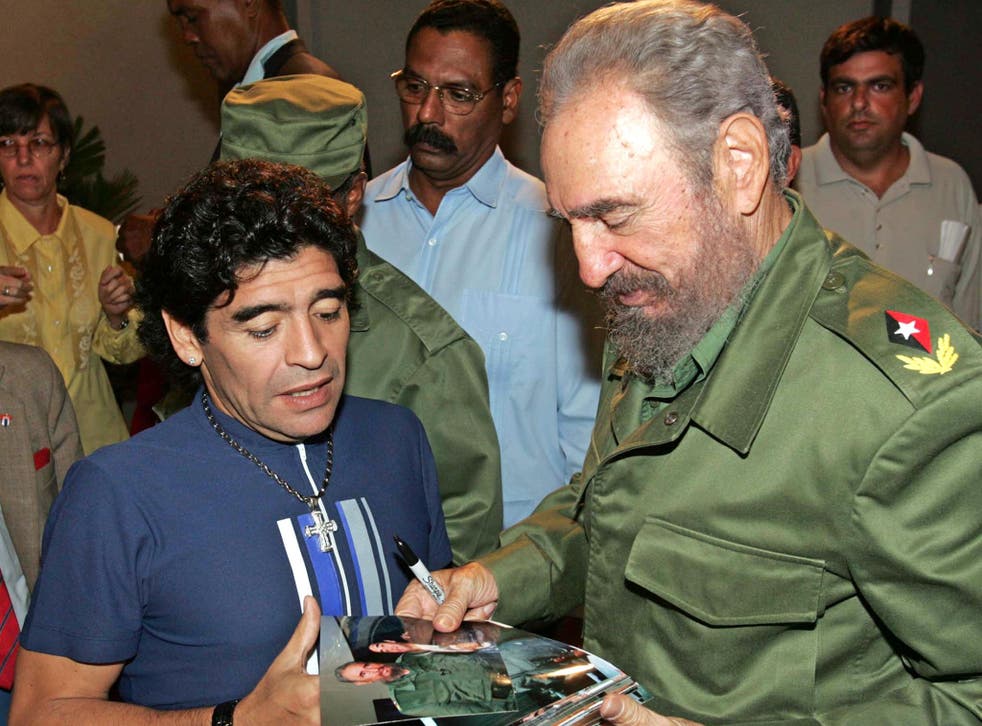 Cuba, like any Communist country, has a somewhat "difficult" relationship with religion.
Yet it seems the country's former leader, Fidel Castro, may be utilising the "Hand of God" himself to deliver the message that the ailing revolutionary is alive and well.
According to the television network Telesur, the former Cuban president sent Diego Maradona a letter this weekend to rubbish reports he had died.
It is the first news heard about Castro and his activities for nearly three months.
Telesur, funded by Venezuela, Cuba and other governments, showed the 1986 World Cup-winner holding up a letter signed by Castro on Sunday night.
Maradona said that Castro, now 88, had discussed global oil consumption and the release of three Cuban agents by the U.S. last month in his four-page letter.
Telesur is broadcast on state television in Cuba and the Argentinian football legend has recently been filming episodes on the Caribbean island for a television show he hosts.
Fidel Castro: Life in pictures

Show all 27
"I'm very happy to know he's well," Maradona said.
Castro has not appeared in public for over a year and the most recent official photographs of the former leader, who ruled Cuba between 1959 and 2006, were published last August after a private meeting with Venezuelan President Nicolas Maduro.
There were rumours last week that Castro might have died after reports suggested that Cuban officials were to hold a press conference for the foreign media, forcing the Italian newspaper Corriere della Sera to assume Castro was dead.
Castro stepped down as president in 2006, handing power to his brother, Raul.
Speculation about Castro's health has also grown due to his failure to comment after the U.S. and Cuba declared last month that they would move to restore full diplomatic relations.
Additional reporting by the AP.
Join our new commenting forum
Join thought-provoking conversations, follow other Independent readers and see their replies