Happy Mondays' Bez joins anti-fracking protest: 'They don't care for the planet'
Why is fracking getting Bez's maracas in a twist?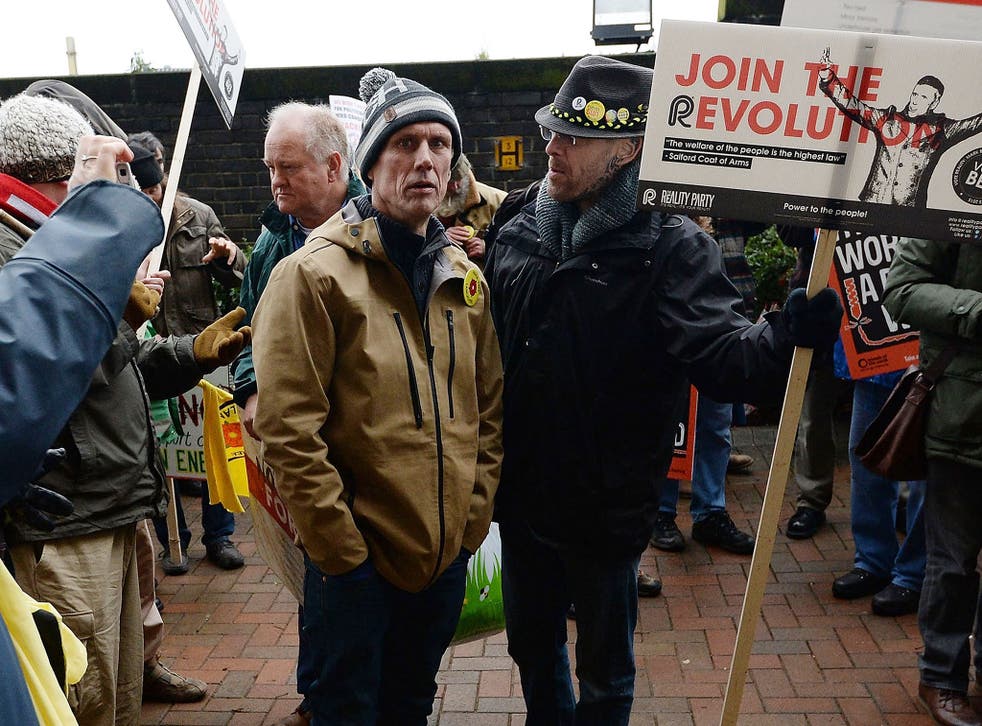 He may forgotten to register his Reality Party in time for the General Election but Happy Mondays dancer Bez did remember to turn up at an anti-fracking protest today to lend his vocal support.
Activists gathered outside Lancashire County Hall in Preston on Wednesday to protest against proposed fracking tests.
Speaking to reporters, Bez said he was opposed to fracking companies because, "The welfare of the people don't come into question. What comes into question is profits and that is all they care about. They haven't got any interest at all in any sort of welfare or the being of this planet or even care for the planet itself.
Yesterday the government was forced to toughen fracking regulations in the face of a backbench rebellion that would have halted the industry in its tracks. Ministers agreed to an outright ban on fracking in all national parks, sites of special interest and areas of outstanding natural beauty.
On Wednesday, Lancashire county council deferred planning decisions on full scale fracking for eight weeks. The council was due to decide this week on two proposals from shale gas explorer Cuadrilla.
Hydraulic fracturing, known as fracking, allows companies - like Cuadrilla - to extract usually inaccessible gas from shale by blasting water into the rocks.
Bez launched his Reality Party earlier this year but he forget to register the new group with the Electoral Commission.
The regulator wrote to Bez several times warning him that The Reality Party would be removed from the register because it sounded like The Realists' Party, falling foul of Commission rules not to have two parties similarly named which might cause confusion among the electorate.
He was given a deadline of 12 January but forgot to get back to them. As a result The Reality Party was deregistered on the day the revolution was supposed to begin.
Join our new commenting forum
Join thought-provoking conversations, follow other Independent readers and see their replies