Helen Mirren praises Margaret Thatcher as 'incredible role model' to young girls
Speaking in New York, the actress endorsed Hillary Clinton saying it was 'so incredibly important' for the UK to have had a female Prime Minister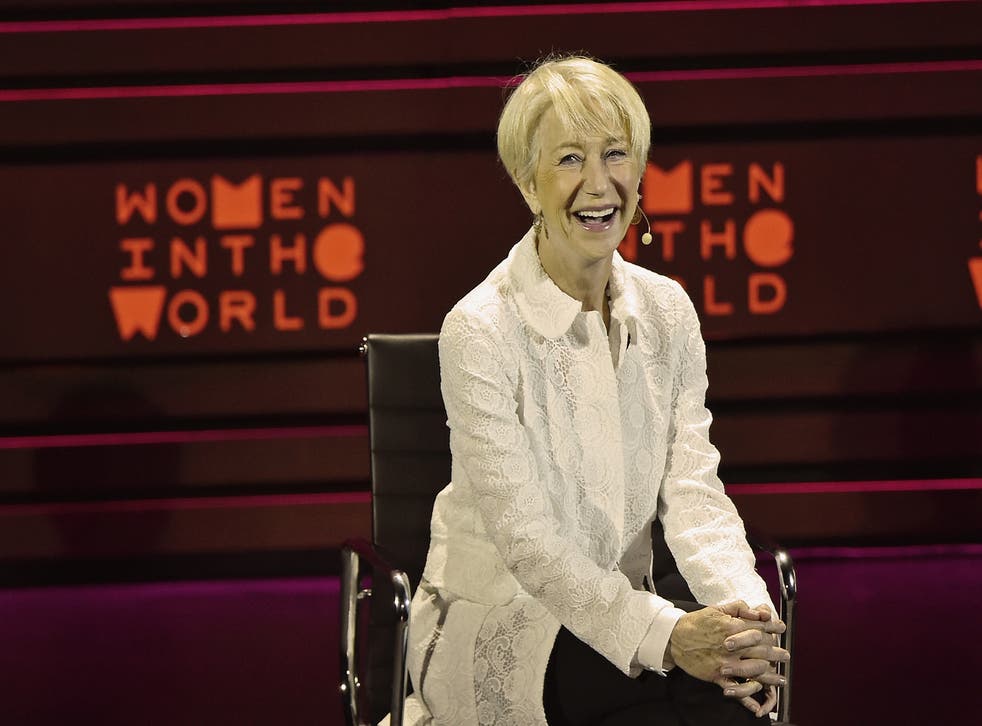 She may have refused to call herself a feminist while in power – but Helen Mirren has said Margaret Thatcher was an "incredibly important" role model to girls.
Despite not agreeing with her politics, Mirren said the influence Thatcher had as the first female British Prime Minister should not be forgotten.
The actress, who recently said she would probably vote Green in the general election, said: "I've always said how incredibly important Margaret Thatcher was – although I didn't agree with her politics.
"She was a role model for a little-three-year old girl [to think] that she could become the Prime Minister of England. It's so incredibly important. So go Hillary!"
Speaking during a panel discussion at a women's summit in New York, Mirren said she enjoyed having married later in life, adding that women should focus more on financial independence.
"The most important thing we can teach our daughters is to gain financial independence," she said.
Margaret Thatcher - a life in politics

Show all 9
Hillary Clinton gave her first big speech at the summit since declaring her presidential candidacy.
In a speech about the advancement of women's rights in the US and around the world, she said: "When women are held back our country is held back. When women get ahead everyone gets ahead."
Speaking about the lack of statutory maternity pay in the US, she said: "It is outrageous that America is the only developed country in the free world that doesn't guarantee paid leave to mothers of newborns."
Should Clinton win the presidential election in 2016, she will become the first female president to be elected head of state in the US after a succession of 44 male presidents.
Neither of the three leading political parties in the UK have elected a permanent female party leader since Thatcher stood down in 1990.
Theresa May – who has been compared to the Iron Lady - is among the favourite candidates to replace David Cameron as leader of the Conservative Party when Cameron steps down.
Yvette Cooper is also widely cited as a favourite to replace Ed Miliband should he not become Prime Minister after 8 May.
Join our new commenting forum
Join thought-provoking conversations, follow other Independent readers and see their replies