Hillary Clinton campaign manager consulted Blink-182's Tom Delonge about contact with aliens, leaked emails show
Aliens are referred to as 'our sensitive topic' in the email – but neither man has been quiet about his interest in finding extraterrestrial life
Andrew Griffin
Tuesday 11 October 2016 14:36 Comments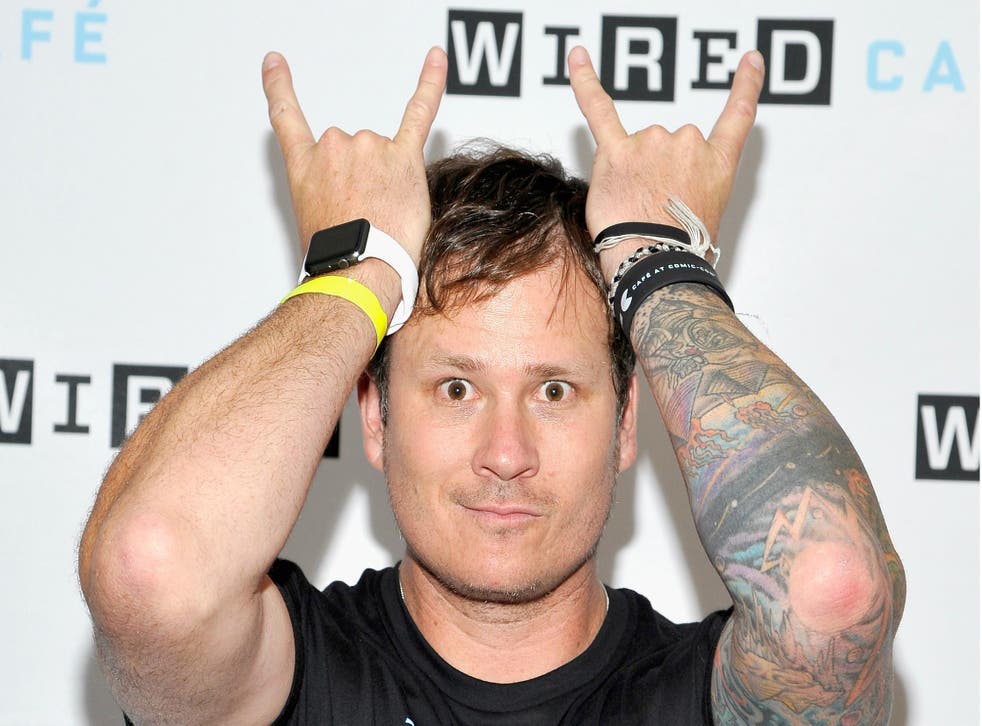 Blink-182's Tom DeLonge may have consulted with people at the very top of Hillary Clinton's campaign about the possibility of finding aliens.
At least two emails have been exchanged between Mr DeLonge and Ms Clinton's campaign chairman John Podesta about searching for extraterrestrial life, according to emails revealed as part of a WikiLeaks dump.
The emails include cryptic messages about the two men's interest in encouraging more disclosure from the government about potential sightings of UFOs, and any proof of alien life that might have been discovered from Earth.
Nasa's most stunning pictures of space

Show all 30
The messages only show those sent by Mr DeLonge, and so it isn't clear whether Mr Podesta replied to them. But they seem to indicate that the two met and that Mr Podesta participated in a documentary produced by Mr DeLonge.
But they show Mr DeLonge telling Mr Podesta about meetings he had about discussing aliens – referred to in the emails only as "our sensitive topic". Mr DeLonge claims that he has met with high-powered officials about their work on extraterrestrials.
"I think you will find them very interesting, as they were principal leadership relating to our sensitive topic. Both were in charge of most fragile divisions, as it relates to Classified Science and DOD topics. Other words, these are A-Level officials," Mr DeLonge writes in one of the emails. "Worth our time, and as well the investment to bring all the way out to you."
In another he makes reference to the idea that an alien ship crashed in Roswell in 1947. The military has always said that the the collision was actually a surveillance balloon hitting the Earth.
Mr DeLonge said that he had met with senior military officials who said that secrets were being hidden about what happened there.
"He just has to say that out loud, but he is very, very aware – as he was in charge of all of the stuff," he writes in another email. "When Roswell crashed, they shipped it to the laboratory at Wright Patterson Air Force Base. General McCasland was in charge of that exact laboratory up to a couple years ago."
Mr Podesta has expressed his interest in finding aliens in the past. He said in 2014 that his "biggest failure" of the year was not securing the disclosure of the UFO files.
Mr Delonge has also made no secret of the fact that he is interested in extraterrestrials. His group recorded a song called Aliens Exist that recounted a presumably fictional interaction with one – and since then has been behind a range of different projects looking to explore the possibility of UFO sightings.
Hawking launches alien search
Some have even suggested that the encouragement and help from Mr Podesta led to the breakup of Blink-182. DeLonge's interest in extraterrestrial life – and commitment to keep searching for it – was reportedly what kept him from appearing on the band's most recent album.
Mr DeLonge published a 700-page novel exploring his interest in January. At the time, Vice discussed the work with various high-ranking members of the American government and couldn't find the source of some of the sensitive information discussed in it.
The Clinton campaign has committed to open up the US government's information on Area 51 and aliens if she is elected. "If there is something there, unless it's a threat to national security, I think we ought to share it with the public," she told Jimmy Kimmel in March,
Ms Clinton also committed at the beginning of the year to "get to the bottom of" Area 51 if she is elected.
Register for free to continue reading
Registration is a free and easy way to support our truly independent journalism
By registering, you will also enjoy limited access to Premium articles, exclusive newsletters, commenting, and virtual events with our leading journalists
Already have an account? sign in
Join our new commenting forum
Join thought-provoking conversations, follow other Independent readers and see their replies