How Eddie Redmayne went from serving drinks at the BBC Soap Awards to winning an Oscar
The actor fell foul of a trick played on him by the cast of Hollyoaks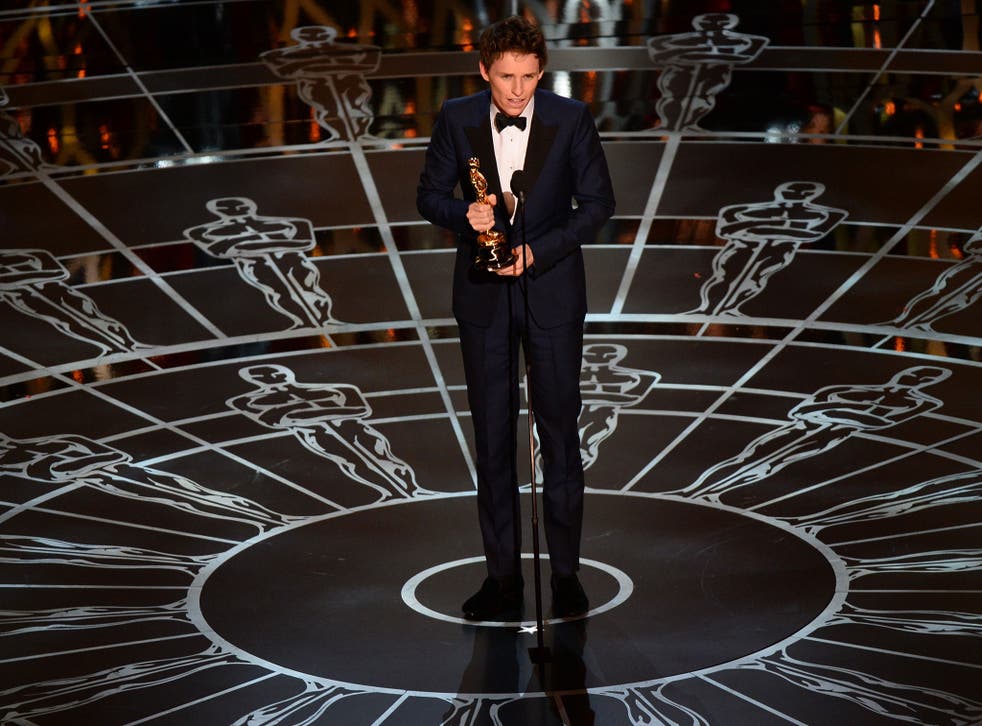 Eddie Redmayne was so bowled over when he held his Oscar in his hand on Sunday night, he broke 'nice chap from Britain' character and stared at it, shaking.
But while Redmayne may have come from a similar Eton-educated background as many of said goofs, his ride to the top was far from smooth.
"I worked as a waiter at the British Soap Awards for the BBC," he told me of his worst ever job during an interview in 2011. The piece ran ahead of his role in Monroe biopic, My Week With Marilyn, in which he played Colin Clark – a screen runner who had an unlikely romantic liaison with the most famous woman in entertainment.
"They feed all these soap stars with alcohol and then put them in the studio for the awards so they're more rowdy and it makes for better television.
"So, as a waiter, I had to stand there with a tray waiting for them to put their empties on before going in. I remember this whole group of actors from Hollyoaks piling on with loads of Champagne glasses and it being full, and one of them saying 'Guys, guys, watch this! I'm going to put one more on, I'm going to put one more on…' And I was thinking, 'No, please don't put another…' and them smashing everywhere. All these Hollyoaks actors were in hysterics and I was like, 'You b*****ds!'"
Those Hollyoaks actors probably didn't remember much of the gangly freckled guy they treated so unfairly at the time. They probably do now.
Oscars 2015 winners

Show all 15
Strangely, this isn't the only soap-related inspiration that made Redmayne the Academy Award winner he is today.
Speaking to Australian site News.com.au after the show, he dedicated his win to Alan Fletcher and Jackie Woodburne – the actors who played Dr Karl Kennedy and Susan Kennedy from Neighbours.
"I think they're amazing," he said.
"I'm a huge fan of them from old. I've learnt a lot from them from watching them daily."
"To receive such generous praise from an actor of Eddie Redmayne's startling ability and status has been thrilling for both of us," Fletcher said in response.
"It never ceases to excite me to hear examples of the influence Neighbours has had beyond Australia. And congratulations Eddie for the recognition of your wonderful performance in The Theory of Everything."
Join our new commenting forum
Join thought-provoking conversations, follow other Independent readers and see their replies