Hulk Hogan: Why is it okay for President Obama to use the N-word?
The legendary pro wrestler was recently sacked from the WWE after a controversial audio clip appeared to feature him using racist slurs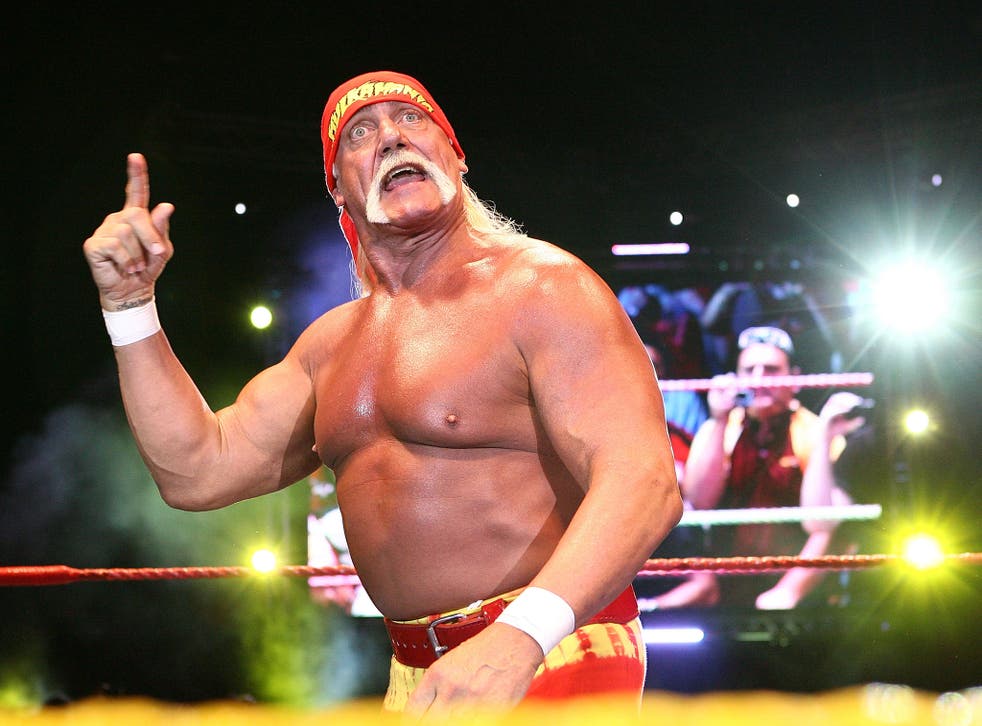 Hulk Hogan found that the controversy over his use of the N-word wasn't going away on 26 July.
The legendary pro wrestler, whose accomplishments were scrubbed from the World Wrestling Entertainment Web site and whose contract was terminated after the report of a video of him using the word surfaced on 24 July, retweeted a comment that brought further attention to him.
Twitter user Wolfshead Online, whose bio says he is a "citizen journalist, MMO and virtual world commentator, GamerGate supporter, Roman Catholic, conservative and supporter of traditional values," tweeted to his 604 followers: "Bi-racial President Obama uses N word, is applauded and keep his job. @HulkHogan uses N word, is vilified and loses his job."
Hogan and Obama did each use the word, but in far different contexts.
According to a joint investigation by the National Enquirer and Radar Online, Hogan's comments were captured on a sex tape that's at the center of Hogan's $100 million invasion-of-privacy lawsuit against Gawker Media.
The star of the WWE — whose real name is Terry Bollea — directed his vulgar and prejudiced hatred at his daughter Brooke, who he accused of sleeping with a black man.
Using language so hate-filled and vile it would shock even his most ardent fans, Hulk brazenly blustered to Heather Clem — the wife of his former pal Bubba "The Love Sponge," with whom he was covertly filmed having sex with in 2012 — that he was an unabashed "racist."
"I guess we're all a little racist," he crowed on the tape, multiple sources have confirmed exclusively to Radar and The ENQUIRER.
Hogan went on to drop profanity-filled complaints about blacks.
As for the president, Obama used the word in a candid discussion about race while talking with Marc Maron for his "WTF" podcast. "Racism, we are not cured of it. And it's not just a matter of it not being polite to say [the N word] in public," Obama said. "That's not the measure of whether racism still exists or not. It's not just a matter of overt discrimination. Societies don't overnight completely erase everything that happened 200 to 300 years prior."
Hogan issued an apology in a statement to People.com on 24 July, saying,
"Eight years ago I used offensive language during a conversation. It was unacceptable for me to have used that offensive language; there is no excuse for it; and I apologize for having done it," Hogan said in a statement exclusively to PEOPLE. The transcript featuring that conversation was published online by the National Enquirer.
"This is not who I am. I believe very strongly that every person in the world is important and should not be treated differently based on race, gender, orientation, religious beliefs or otherwise. I am disappointed with myself that I used language that is offensive and inconsistent with my own beliefs."
Early on 27 July, Hogan was tweeting about his retweet of Wolfshead Online:
Copyright: Washington Post
Join our new commenting forum
Join thought-provoking conversations, follow other Independent readers and see their replies