Maria Sharapova incurs wrath of Indian cricket fans: 'I don't know of Sachin Tendulkar'
The Wimbledon regular told a press conference that she did not know who the legendary batsman was
Natasha Culzac
Friday 04 July 2014 17:34 Comments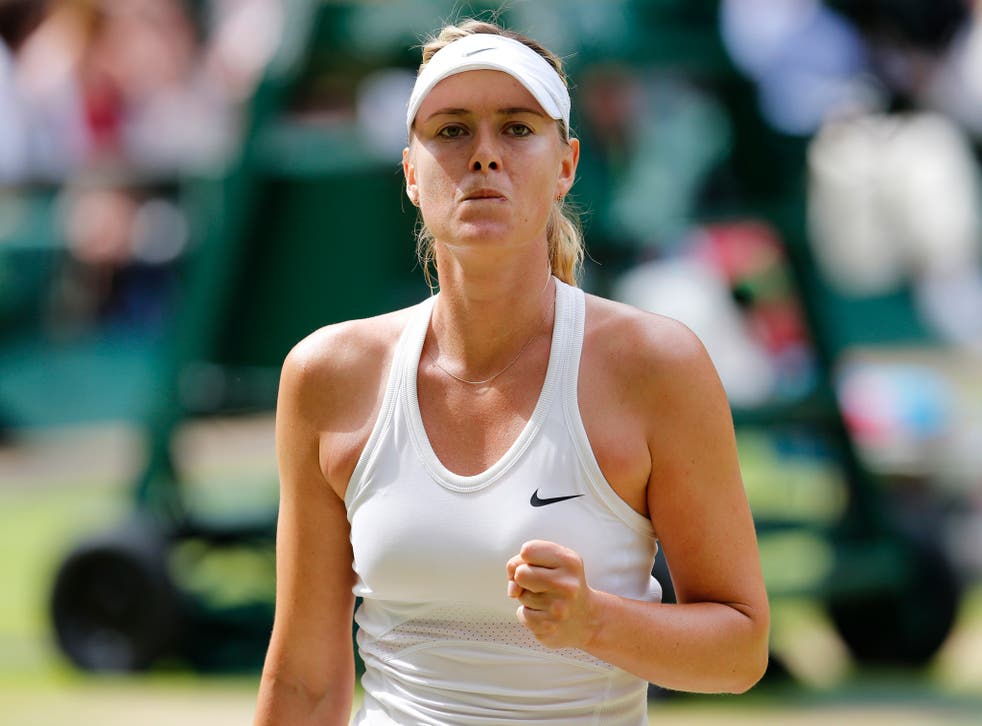 It's not been the best week for tennis ace Maria Sharapova.
The five-time Grand Slam champion bowed out of Wimbledon on Tuesday after being defeated by German Angelique Kerber, then almost immediately incurred the wrath of Indian cricket fans during her post-match press conference.
Some people would be forgiven for not knowing a legend in a different discipline to themselves, though they may operate in the same field or industry, but Ms Sharapova has been lambasted for not knowing 'cricketing God' Sachin Tendulkar.
World-renown batsman Mr Tendulkar had watched Ms Sharapova on 28 June from the Royal Box at Centre Court, witnessing her third-round win against American Alison Riske.
After her defeat on Tuesday, she said David Beckham, who had been in attendance alongside Mr Tendulkar, was a "really nice person" and an "incredible football player," the Times of India reports.
A reporter then replied: "Sachin Tendulkar was the other person who came in at the same time as David. Do you know who Sachin is?"
Unfortunately for Russia's number one female player she did not.
Her admission induced fury among India's fervent cricket fans, who promptly made #whoismariasharapova a trending topic worldwide on Twitter.
Numerous memes, doctored pictures and outraged messages flooded the social networking site, while the Hindustan Times said that she had 'broken many hearts'.
The paper said: "We hope you read up on cricket soon, Maria. Because this population that comprises 17.5 per cent of the global population won't take not knowing Ten(times God)ulkar lightly."
A legion of Mr Tendulkar's passionate followers took to the tennis player's official Facebook page to post some horrified, some abusive, messages.
While some have told her to "go to hell," others showed bitter disappointment: "We didn't expect this from you Sharapova."
Tens of thousands of incensed tweets and Facebook posts are punctuated with appeals for calm: "Cricket is not played in Russia. You should not expect people from non-cricket playing countries to know about cricket players."
Neither the French Open champion nor the cricketing icon have publicly commented on the furore.
Register for free to continue reading
Registration is a free and easy way to support our truly independent journalism
By registering, you will also enjoy limited access to Premium articles, exclusive newsletters, commenting, and virtual events with our leading journalists
Already have an account? sign in
Join our new commenting forum
Join thought-provoking conversations, follow other Independent readers and see their replies