International Women's Day 2016: The Donald Trump quotes about women that make his success even more depressing
'If Hillary Clinton can't satisfy her husband what makes her think she can satisfy America?'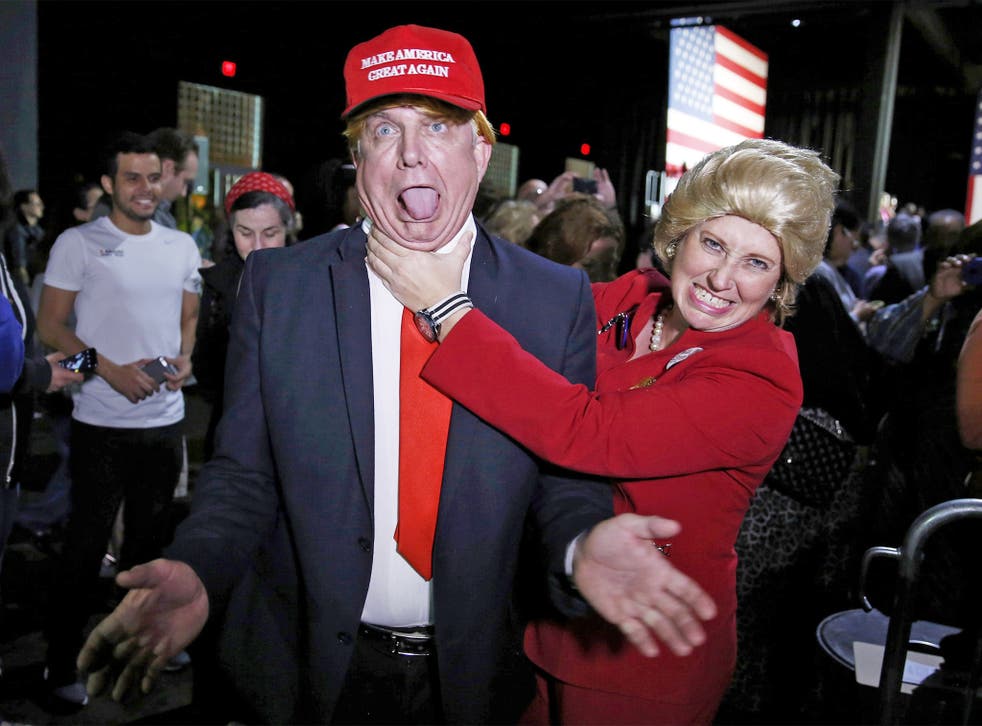 Donald Trump hasn't yet made any comments about this year's International Women's Day, but if you look at what he's said about women in the past, it's not hard to imagine what his take might be. While he certainly hasn't held back in his criticism of other men, what he has to say about women often has a much nastier and demeaning edge to it.
Because when it comes to sexism, Trump's rap sheet looks like a thesaurus entry for the word. He has committed almost every possible verbal type of offence, whether it's needlessly cruel remarks about a woman's looks, inappropriately sexual comments, or gendered slurs. Here is a selection of his worst quotes:
1. "Beauty and elegance, whether in a woman, a building, or a work of art, is not just superficial or something pretty to see."
2. "One trillion, at least!"
When asked "How much would it take for you to make out with Rosie O'Donnell?"
3. "Robert Pattinson should not take back Kristen Stewart. She cheated on him like a dog & will do it again – just watch. He can do much better!"
4. "Ariana Huffington is unattractive, both inside and out. I fully understand why her former husband left her for a man – he made a good decision."
Hillary Clinton on how she will tackle Trump
5. "Look at that face. Would anybody vote for that? Can you imagine that, the face of our next president?! I mean, she's a woman, and I'm not supposed to say bad things, but really, folks, come on. Are we serious?"
On Carly Fiorina, his former rival for the Republican Presidential nomination.
6. "26,000 unreported sexual assults in the military-only 238 convictions. What did these geniuses expect when they put men & women together?" [sic]
7. "You know, it doesn't really matter what [the media] write as long as you've got a young and beautiful piece of ass."
Donald Trump's most controversial quotes

Show all 14
8. "Rosie O'Donnell is disgusting — both inside and out. If you take a look at her, she's a slob. How does she even get on television? If I were running The View, I'd fire Rosie. I'd look her right in that fat, ugly face of hers and say, 'Rosie, you're fired.' We're all a little chubby but Rosie's just worse than most of us. But it's not the chubbiness — Rosie is a very unattractive person, both inside and out."
9. "If Hillary Clinton can't satisfy her husband what makes her think she can satisfy America?"
10. "You take a look at her, she's a slob. She talks like a, like a truck driver."
On Rosie O'Donnell, again.
11. "I don't think Ivanka would do that, although she does have a very nice figure. I've said if Ivanka weren't my daughter, perhaps I'd be dating her."
On his daughter posing for Playboy.
Join our new commenting forum
Join thought-provoking conversations, follow other Independent readers and see their replies