Chadwick Boseman: Who is the actor playing Marvel's revolutionary black superhero, Black Panther?
Meet the actor set to play one of Marvel's biggest stars to date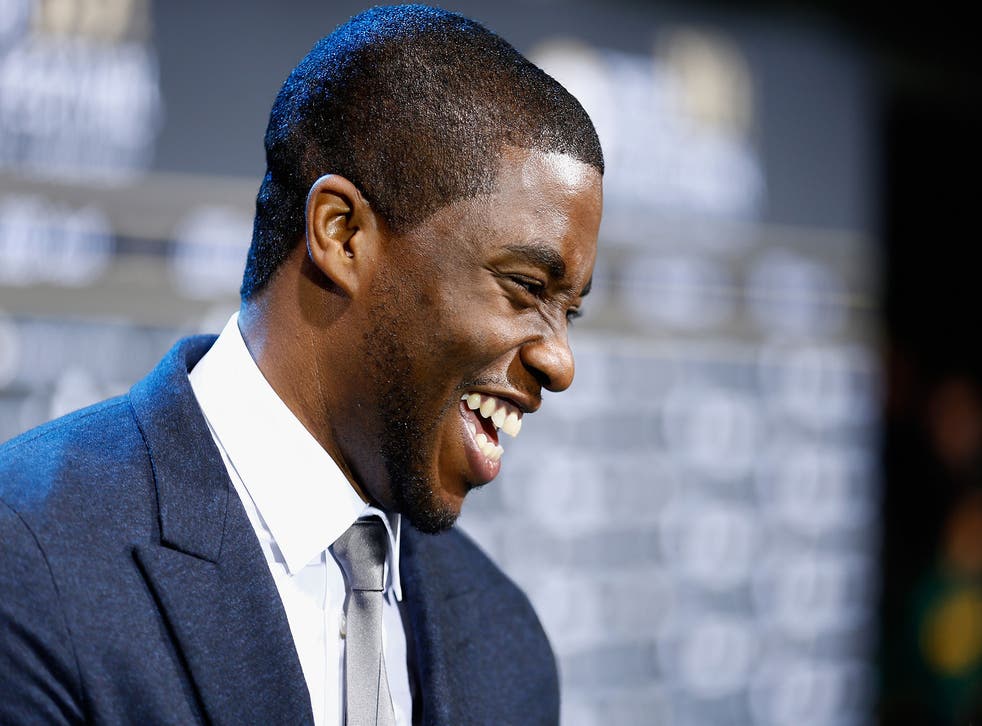 Chadwick Boseman will make history by playing Marvel's first black leading actor in Black Panther – a black superhero who fought against violent villains in the fictional African nation of Wakanda, even battling the Ku Klux Klan.
While news of the project made arts headlines across the globe, little is known about the actor chosen to play such a revolutionary role. Boseman didn't land his first major film role until his 30s when he played sportsman Jackie Robinson in 42 – the story of the American baseball player who became the first African American to play in Major League Baseball.
He also stars as James Brown in a forthcoming biopic about the legendary soul singer entitled Get On Up, which has already received critical acclaim, and will also be seen playing Egyptian deity Thoth in 2015's Gods of Egypt, a mythological epic alongside Gerard Butler.
Boseman has now signed a five-year contract with Marvel to play Black Panther, with two films in the pipeline, but who is the 37-year-old expected to become a household name? Without further ado, we present an assorted array of facts about cinema's new superhero:
His ancestors were the Limba people from Sierra Leone…
Having an awareness of his history is important to him. "I want to know more about myself and to educate my family about where they come from," Boseman told Huffington Post Live. He grew up in South Carolina but moved to Washington in his 20s.
He didn't want to be actor…
"I actually started out wanting to direct, wanting to write," Boseman told New York's Power 105.1. "I really only started acting because I wanted to know what the actors were doing, how to communicate with the actors. And then I realised I'm supposed to do all of it. I studied. I studied at Howard. I studied at Oxford."
He's not keen on being a superhero…
Well, this might cause some problems with his future role. "I'm not really interested in being a superhero," Chadwick Boseman told Vulture. "That's not a box I've been trying to check off."
He flirted with Rihanna in a restaurant. Maybe…
"I was like, 'I see you, girl, but I'm not going to let you know that I saw you.' Setting that up for later, man," he laughed during a recent interview, after seeing the singer in the same restaurant. "I'm joking! It's jokes, it's jokes!"
His fitness trick is juicing. Yes really…
His roles in Get On Up and 42 have both required intensive physical exertion – whether dancing or sports – so he owns a "personal masticating juicer" to help keep him in shape. He also likes to box, which he's been practising for seven years.
Don't try and make friends with him – he has enough and doesn't want any extras…
"I might have had too many friends in my twenties," he told GQ. "I've definitely closed things down. No new friends now… I think my circle is a lot less open now than it has been in the past."
He spent most of his 20s worrying about money…
"When you don't have money, when you've got, like, a jar full of change and each day it's 'Okay, I've got enough to get on the train' and 'Maybe that check's gonna come today...' There's nothing more stressful than your stomach growling. But interestingly enough, some of my best writing came when I was poor and hungry - living off water and oatmeal, mind clear."
He's a businessman, as well as a creative…
In September, Boseman sold an untitled thriller to Universal Pictures, along with his writing partner Logan Coles. He's expected to star in the project, which is described as "in the vein of The Fugitive", as Deadline reports.
Join our new commenting forum
Join thought-provoking conversations, follow other Independent readers and see their replies