Iron Maiden's plane 'badly damaged' in collision with truck
No band members or crew were aboard the aicraft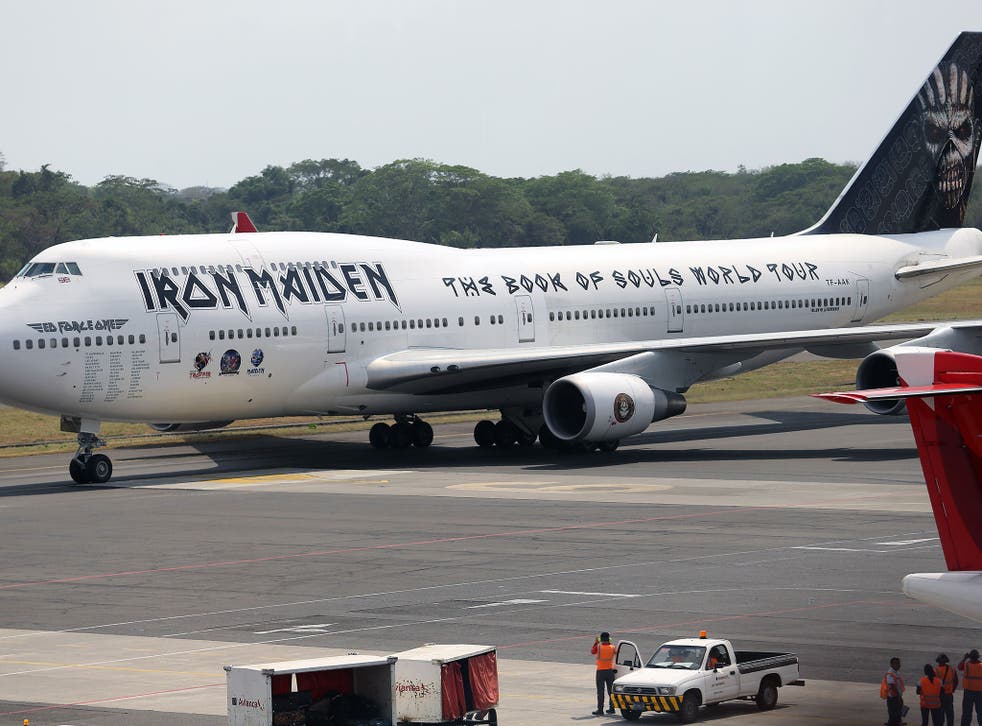 Iron Maiden's personal plane has been badly damaged after colliding with a tow truck in Santiago, Chile.
No band members or crew were aboard the aicraft, but two airport staff were injured.
The Boeing 747, known as Ed Force One, is often piloted by the band's lead singer Bruce Dickinson, a qualified commercial pilot.
The jet was tethered to the tow truck and was being taken for refuelling when the steering pin,which connects the ground tug to the plane, reportedly fell out.
When the plane made a turn, it collided with the tug.
The jet's undercarriage and two of its engines were damaged in the collision.
A statement on the band's website said they are making alternative plans to get to their show in Cordoba, Argentina.
It said the band hopes the two injured airport staff will make "a full and speedy recovery".
The statement added: "Fortunately the 20 tons of equipment had not been loaded onto Ed Force One at the time of the accident, and none of the band or our road crew were onboard or near the airport.
"Although this is tragic for our beautiful plane we do not expect this to affect our concert schedule including the next 2 shows in Cordoba and Buenos Aires. And we hope to find a new Ed Force One to continue this adventure with us in the near future.
"We will keep everyone updated when we know more, so keep checking only on this site for official news.
Join our new commenting forum
Join thought-provoking conversations, follow other Independent readers and see their replies