Iskra Lawrence on healthy social media use and tackling body shaming from a young age with self-care classes
The model dropped from her first agency for being 'too big' is now leading efforts to improve self-esteem among young people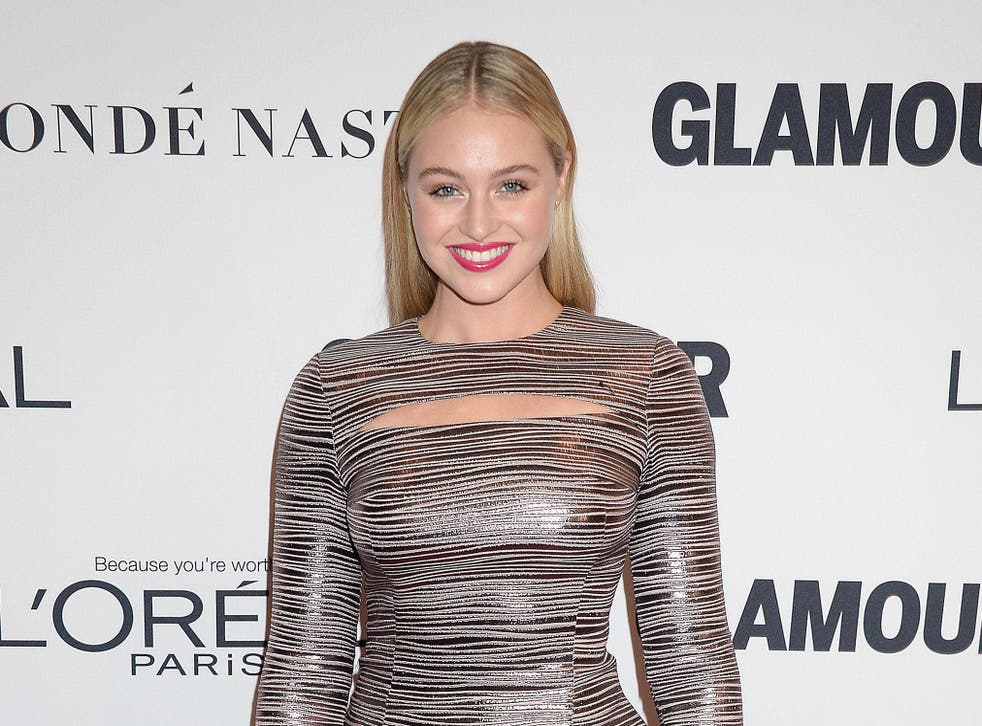 Iskra Lawrence, a model who already eschews airbrushing and demystifies social media with honest pictures, is now turning her attention to young people.
The British body positivity campaigner is launching self-care classes in a bid to build self-esteem and foster healthy body image from a young age.
Her entry into the modelling industry and premature exit is not an uncommon one.
Lawrence says she was signed at 13 and then dropped a few years later by an agency who considered her to be 'too big'. After attempting a string of extreme diets, rejecting these and eventually making a return to modelling, she then found herself to be too small to be considered plus size.
"When you are a teenager you are going through so many changes, especially with your body," Lawrence, a UK size 14, told The Independent.
"I just feel that it wasn't a time in the industry yet when people realised that models could be different sizes. It was very tough for me. I really struggled to figure out that it wasn't about being slim, it was about being yourself and whatever healthy size that is"
After being signed by Models 1, a major agency who continue to represent her, Lawrence's first foray back into modelling was with Simply Be, a brand she still represents today. Castings with Marks and Spencer and Boo Hoo followed soon after. Her mission now is to promote education to tackle body-shaming from a young age, before it can do real damage.
"It all starts off with education," says Lawrence. "We shouldn't have to change the way all models look - it's not about that. We're still going to be able to flick through a beautiful magazine and see a piece of art that's fantasy, of models that you won't look like. So what we need to do instead is educate people on how it makes them feel when they see an image, so when they look at that image, in a magazine or online, it doesn't make them feel less about themselves.
"I believe that how we educate this is just telling people that there is no such thing as perfect. There is no one type of beauty and that it's ok to be you. That's why I don't retouch on social media because I want people to see that I can have rolls or cellulite, but they don't define me. It doesn't make me any less beautiful because I'm not flawless. It's really about educating young people that it's ok not to be perfect and they are good enough just as themselves."
Inspiring body positivity quotes

Show all 12
Lawrence has already led a self-care class in New York, where she is now based.
The self-care education classes have an all-encompassing strategy to teach teenagers about emotional, mental and physical health at a formative and crucial stage in their lives.
"I basically re-educate people on why we exercise - not just to lose weight and be slim, but to exercise for our bodies, and the ways there are to do that and how exercise makes us feel.
"Food is what nourishes us. We want to look after our body and respect our body, not punish it."
Lawrence recently took her campaign against body shaming up a notch by stripping down to her underwear on a busy New York tube and delivering a speech on self-worth.
Lawrence is also trying to promote a healthier attitude towards social media amid an "epidemic" of cyberbullying. She says that while social media can be a positive space, it can also leave young people in a vulnerable position.
"When I was at high school, to receive messages off anybody, from anywhere in the world, talking about anything - that really scares me. We don't know who those people are, you have to be so careful who you are talking to. I now will only post after I've been somewhere."
"There is definitely healthy ways to use social media: I'll have days off, or sometimes I don't even feel like I can post. It's almost like a block, and I'm like this is my time to just really actually think what's around me. If I'm having dinner with a friend, I will not be on social media, ever. I think that's rude. I really just want to live in the moment. If I go to a concert, I don't want to be filming it. I want to enjoy it.
"You have to switch off. Enjoy real life as well and what's around you. Don't miss out on that."
Join our new commenting forum
Join thought-provoking conversations, follow other Independent readers and see their replies