Ivanka Trump has her say on sexual harassment after Donald Trump row
'Inexcusable'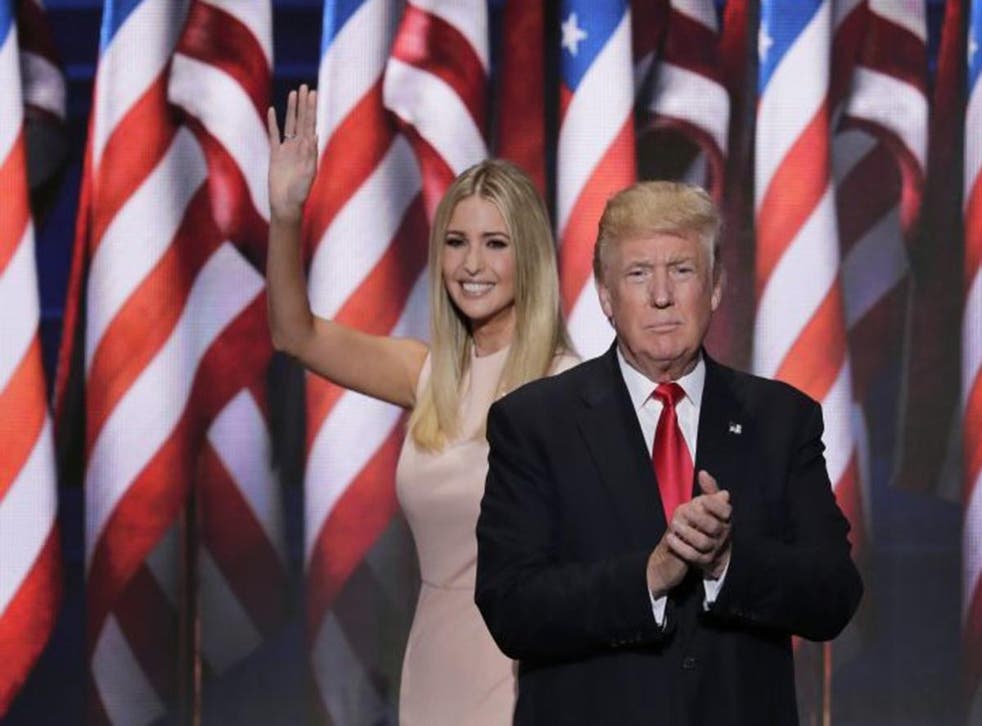 After being placed at the centre of a row over sexual harassment, Ivanka Trump has finally had her say.
The former model and businesswoman was suddenly made the subject of a hypothetical incident of sexual harassment in the workplace during a conversation between Donald Trump and a USA Today reporter earlier this week.
When asked what his daughter should do if she were subjected to harassment, the billionaire mogul said he hoped Ivanka would be the one to leave a company should it happen.
Her brother Eric Trump followed up on his father's startling suggestion by claiming his sister would not "allow herself" to become a victim of workplace sexual harassment.
People who will flee America if Donald Trump wins

Show all 8
The subject was finally - and very carefully - broached with Ivanka in an interview with Fox anchor Greta Van Susteren, who posed two words to Ivanka: "Sexual harassment"? Ivanka quickly replied: "Inexcusable".
"I think it, sexual harassment, is inexcusable in any setting," Ivanka continued. "I think harassment in general, regardless, sexual or otherwise, is totally inexcusable. If it transpires it needs to be reported and it needs to be dealt with on a company level.
"We have a very strong H.R. team at the Trump Organisation who is equipped to deal with these issues if they arise, and you hope they never arise. You hope you have a culture in which they don't arise. But, when they do, it needs to be dealt with swiftly."
However, she did not directly address the debate sparked by her father's comments, and Van Susteren did not press her on it.
Ivanka's thoughts on sexual harassment were revealed from contentious excerpts of her 2009 book, The Trump Card: Playing to Win in Work and Life. In it, the 34-year-old agreed "sexual harassment is never acceptable, and we must stand against it," but also called for a distinction to be made between "good-natured" catcalling and harassment.
Join our new commenting forum
Join thought-provoking conversations, follow other Independent readers and see their replies