JK Rowling praises poet's response to Cologne sex attacks urging people to focus on women's rights, not race
'Why don't we see this as a perfect moment for men, regardless of our ethnic backgrounds, to get genuinely angry about the treatment of women in public spaces'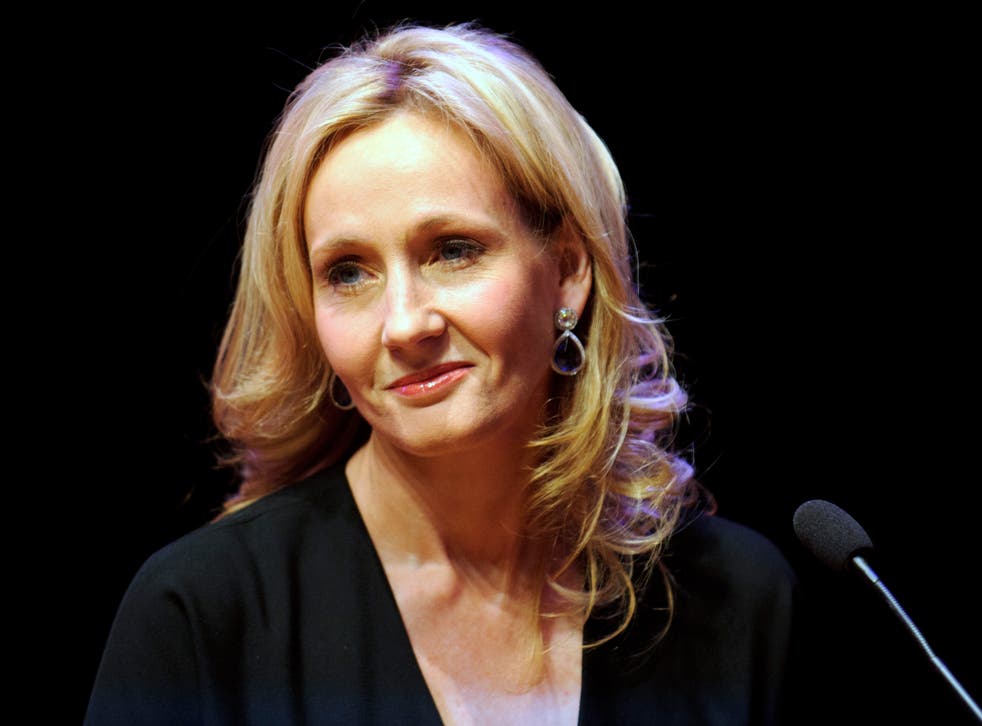 JK Rowling has praised an article arguing that discussion of the Cologne sex attacks should not be "dominated by the issue of race" and should instead focus on advancing women's rights.
Taking to her Twitter account yesterday evening, the Harry Potter author said Musa Okwonga's comment piece was "the best comment I've read on the Cologne attacks, written by a black man of African descent living in Germany".
Mr Okwonga, a poet, journalist and communications consultant living in Berlin, said the assaults on women in Cologne and other German cities including Hamburg and Stuttgart on New Year's Eve, were appalling – but that the incidents should spur greater discussion of women's rights, rather than focusing primarily on the alleged race of the perpetrators.
"In racial terms, Germany is not particularly diverse, and the majority of black and Arab people you see tend to be working-class," Mr Okwonga wrote.
"There are all sorts of economic reasons for that, one being that those arriving from Africa and the Middle East find it very difficult to get papers or work once they are here.
"In Berlin, where I live, the overwhelming majority of black men you see every day are poor, homeless or selling drugs… I would say something like 80 per cent if not more.
NYE celebrations in Cologne
"At the risk of sounding uncharitable, I don't think that as many people as I would like are concerned with the socio-economic nuances of why these black men are so poor.
"There is instead a tendency, more widespread that many people like to acknowledge, to regard black men as inherently untrustworthy or criminal."
Mr Okwonga, who attended Eton College and read law at Oxford University, said that "even on the most crowded of trains white Berliners will leave a space next to me" and that there are many stories of black people struggling to find rooms and flats to stay in the German capital.
Despite saying that he loved Berlin, Mr Okwonga continued: "These instances have made me realise that the cultural expectations of black men in some parts of Germany are already dangerously low."
He concluded: "Why don't we just start with the premise that it is a woman's fundamental right, wherever she is in the world, to walk the streets and not be groped.
"And why don't we see this as a perfect moment for men, regardless of our ethnic backgrounds, to get genuinely angry about the treatment of women in public spaces: to reject with fury the suggestion that we are somehow conditioned by society forever to treat women as objects, condemned by our uncontrollable sexual desires to lunge at them as they walk past."
Countries where sexual violence has become a way of life

Show all 19
One allegation of rape and 90 criminal complaints have been filed by more than 100 women who were at Cologne's train station last Thursday, where it is believed around 1,000 men were gathered.
According to reports, victims were teenage girls and women in their early 20s, with many witnesses alleging that the attackers were of Middle Eastern or North African appearance.
The attacks have fuelled tensions in Germany, with some blaming the assaults on the fact that more than a million refugees and migrants have arrived in the country in the past 12 months alone.
Read Mr Okwonga's comment in full here.
Join our new commenting forum
Join thought-provoking conversations, follow other Independent readers and see their replies