James Franco and Seth Rogen's new Kim Jong-un assassination film 'The Interview' slammed by North Korean spokesman
Spokesman Kim Myong-choi says the film shows "the desperation of the US government and American society"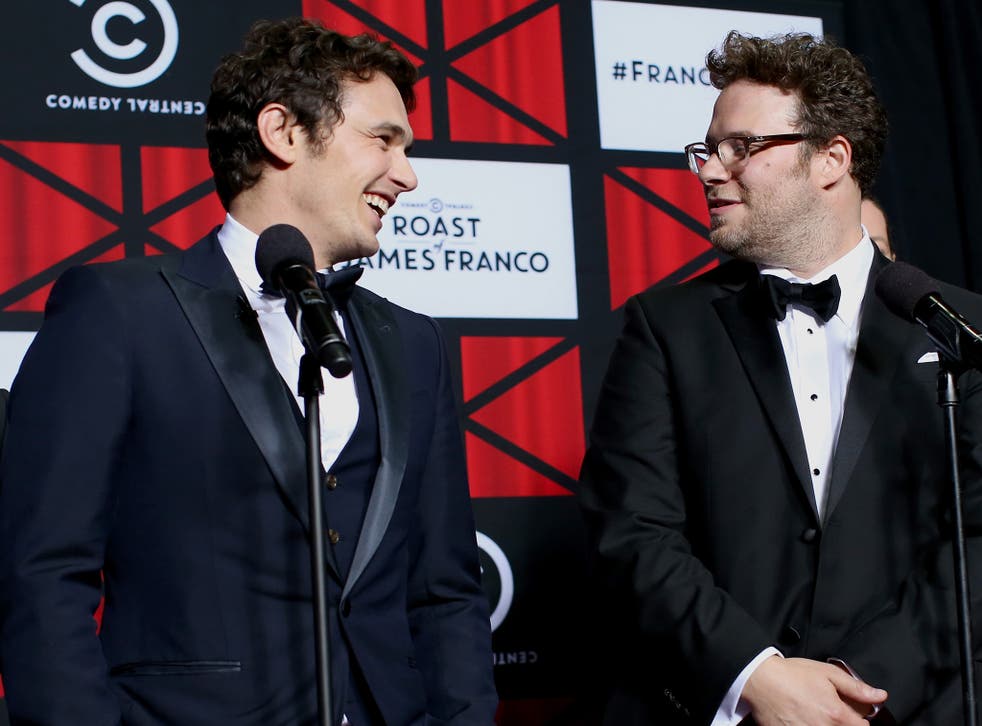 A North Korean spokesman has blasted actors James Franco and Seth Rogen for their new film which sees their on-screen characters attempt an assassination on Kim Jong-un.
The executive director for The Centre for North Korea-US Peace, Kim Myong-choi, has slammed the film saying the movie showed "the desperation of the US government and American society".
Myong-choi, who is a Japanese-based unofficial spokesman for the Pyonyang regime, said the plot of 'The Interview' was "ironic" due to the America's past record of assassinating leaders.
Speaking to The Telegraph, he said: "A film about the assassination of a foreign leader mirrors what the US has done in Afghanistan, Iraq, Syria and Ukraine."
"And let us not forget who killed [President John F.] Kennedy – Americans."
Myong-choi also warned President Barack Obama to watch his back, saying: "President [Barack] Obama should be careful in case the US military wants to kill him as well."
The film, which is due to be released in October, follows the story of two late night talk show hosts that are given the opportunity to interview North Korea's leader.
However, before travelling to the country they are enlisted by the US government's secret service to kill Kim Jong-un.
North Korea: Inside the Hermit Kingdom

Show all 110
As well as having a plotline based around the assassination of Jong-un, the film also pokes fun at many of the myths to come out of the secretive Communist state.
In the trailer, one secret service officer claims that North Koreans believe anything that Kim Jong-un tells them, including that "he can speak to dolphins" and that "he never has to urinate or defecate" – the latetr referring to one of the legends surrounding the former leader, Kim Jong-il.
Myong-choi said that the film was an example of Hollywood's poor output of late, and that he much preferred British cinema.
He said: "James Bond is a good character and those films are much more enjoyable."
Despite the criticism from Myong-choi, he did admit that the North Korean leader would probably watch the film on its release.
The film has been blasted in parts of the Western media too, with some film critics saying that the decision to make a comedy based on the assassination of another nation's leader is "extremely irresponsible".
Join our new commenting forum
Join thought-provoking conversations, follow other Independent readers and see their replies