James O'Brien warns Jeremy Corbyn has failed to lead Labour party after Syria air strikes fall out
LBC presenter claims Mr Corbyn is conducting himself 'entirely as if he is still a thorn in the side of the party machine' and must resign if majority of cabinet backs Syria strikes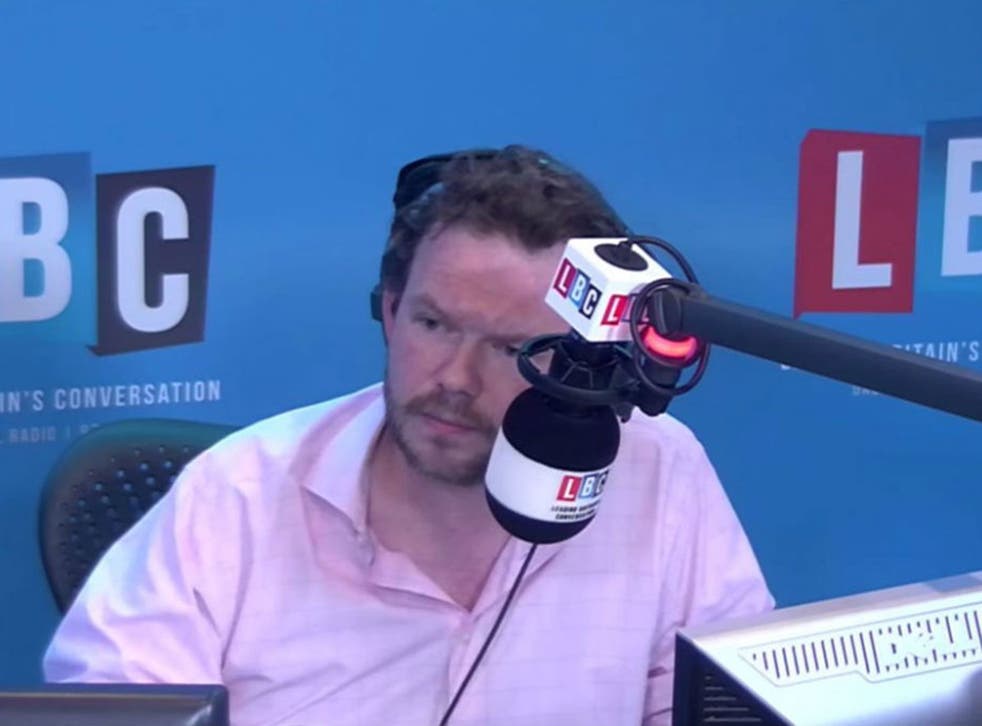 James O'Brien has accused Jeremy Corbyn of failing to lead Labour after his opposition to military action in Syria sparked a major fallout between the leader and his party.
Labour has been hit by turbulence after Mr Corbyn sent a letter to MPs at the last minute expressing his opposition to joining coalition air strikes in Syria ahead of a vote on action.
His letter was met by anger among members of his shadow cabinet, half of whom support military intervention, and senior MPs led calls for his resignation on Friday morning.
In a passionate warning, O'Brien urged 'Corbynistas' to wake up to the reality of Mr Corbyn's leadership as the party struggles to find a middle ground on the issue.
"If there's a majority of Shadow Cabinet members in favour of supporting the government's policy on Syria, Jeremy Corbyn has to resign," the outspoken LBC presenter told listeners.
"Collective cabinet responsibility means that you can find a line that you all agree. The Labour party is led by one man, but it's also led by its front bench.
"You would have thought that Corbyn, with his history of rejecting whips and rebelling and voting against the party line, would have offered them a free vote before breakfast. Apparently not.
"He's not leading anything. He's conducting himself entirely as if he is still a thorn in the side of the party machine, speaking from the bearded backbenches.
The most ridiculous claims made about Jeremy Corbyn

Show all 11
"And if he's not leading the Labour Party, guess what? Nobody is. That's terrifying.
"I am supremely unimpressed by Jeremy Corbyn. However, I simultaneously hold cold, cold fear over what Iain Duncan-Smith and George Osborne are doing to this country. Genuine fear.
"And guess what, you weirdy-beardy Corbynistas, you can do both.
"You can absolutely despise some of the government's policies and ideologies, whilst simultaneously finding Jeremy Corbyn a bit of a muppet.
"It doesn't mean you have to go and join the Conservative Party if you think Jeremy Corbyn is increasingly clownish in his conduct."
Some members have threatened to resign over the issue and Mr Corbyn has been forced to pull out of a visit to Oldham ahead of the by-elections in order to deal with the dispute.
In his letter, Mr Corbyn said the party would try to reach a "common view" over the issue in a shadow cabinet meeting on Monday.
Join our new commenting forum
Join thought-provoking conversations, follow other Independent readers and see their replies