Jay Chou and the draw of destination weddings: How Selby went global
Selby in Yorkshire has become an unlikely tourist destination after Taiwanese pop star Jay Chou got married there.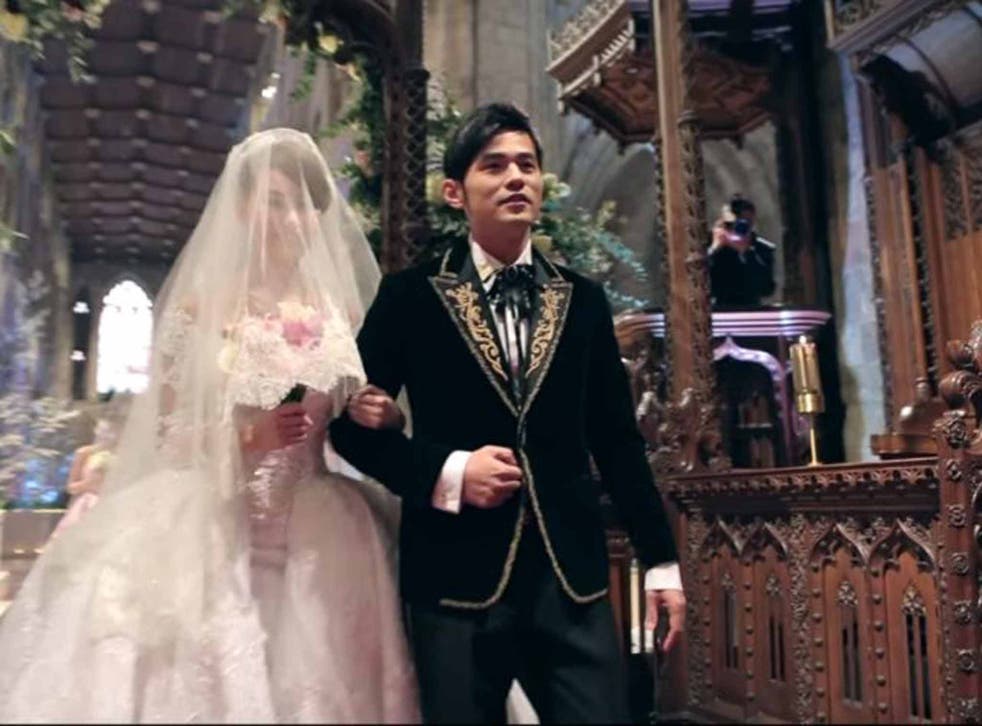 The post-pit town of Selby in Yorkshire is an unlikely place to see eager crowds of Taiwanese and Chinese tourists stepping off coaches. They tend to prefer the cobbled shopping streets of the Shambles in York or the delightful afternoon tea of Bettys Café Tea Rooms in Harrogate.
Selby does have a pretty market square and an 11th-century abbey, but the area's biggest tourist draws until now have been the Minister in York, as well as the city's Jorvik centre and the truly excellent National Railway Museum. Imagine the surprise, then, of Selby's council and tourist chiefs when groups of Taiwanese and Chinese tourists started arriving two weeks ago and headed straight for the abbey.
After some head scratching it emerged that they weren't visiting it because it was the birthplace of Henry I, or that they were taking in the abbey en route to the nearby village of Towton, the scene of England's bloodiest Civil War battle in 1461 between the Yorkists and Lancastrians. Neither were they Wolf Hall fans on their way to nearby Cawood Castle, where Cardinal Thomas Wolsey was arrested.
No, they were attracted to Selby's abbey because a fortnight ago the Taiwanese pop mega-star Jay Chou got married there in a fairy-tale ceremony that sparked a media frenzy in his homeland. He followed it up with a reception at Castle Howard in a day of celebrations that will have set the couple back at least £23,000 in venue hire alone. Chou is known in Taiwan for his blend of traditional Chinese instrumental music and hip‑hop, and in response to his lavish wedding – his bride wore a diamond-encrusted tiara worth more than £1.25m – tour operators are reportedly adding Selby to their list of itineraries for visitors from the Chinese mainland.
Analysts point out that China's wedding industry is relatively young, but it's already reported to be worth somewhere between $50bn ($33bn) and $100bn a year, with some young couples spending their entire annual salaries on their special day. These vast sums haven't gone unnoticed by global cities and tourism authorities, who have taken to inviting Chinese celebrities to get hitched in their environs in the hope that crowds of high-spending couples will follow for so-called destination weddings. These are lavish affairs with days of celebrations, over-the-top photo shoots and giant banquets. Tourist officials in New Zealand, for example, tempted the Chinese superstar actress Yao Chen to have her wedding there.
Meanwhile, in the Yorkshire town, an excited report in the Selby Times, boasted that the wedding saw the "eyes of the world" transfixed on the town, while Gary Verity, chief executive of Welcome to Yorkshire, said, "Selby is really going global. Yorkshire is famous for many things; not least the genuinely warm welcome that people from around the corner and around the world receive when they visit. Jay Chou will certainly have some incredible wedding pictures after tying the knot at the stunning Selby Abbey, which will be an even bigger magnet for tourists now."
A cynic might point out that after the abbey, the town's most popular attractions – according to TripAdvisor – are the LazerZone centre and a bowling alley, while the area's most visible landmark is the 12 giant cooling towers of the Drax coal-fired power plant, which are visible to all visitors arriving from the A1 into the town. That would be quite unkind, though.
The town's Deputy Mayor, Gavin Harding, is quick to point out the wedding will "help put Selby back on the map". He's even quicker to point out the town's next step in geographical inclusion comes on 2 May when it's set to host the start of the second stage of the first ever Tour De Yorkshire international cycle race. Destination wedding parties and middle-aged men in Lycra? Sounds like a match made in heaven.
Additional reporting by Stevie Pickering
Join our new commenting forum
Join thought-provoking conversations, follow other Independent readers and see their replies