Jeremy Clarkson suspended: Top Gear has made the presenter a multimillionaire and a household name - but could it survive without him?
Clarkson has been integral to the show's popularity over the years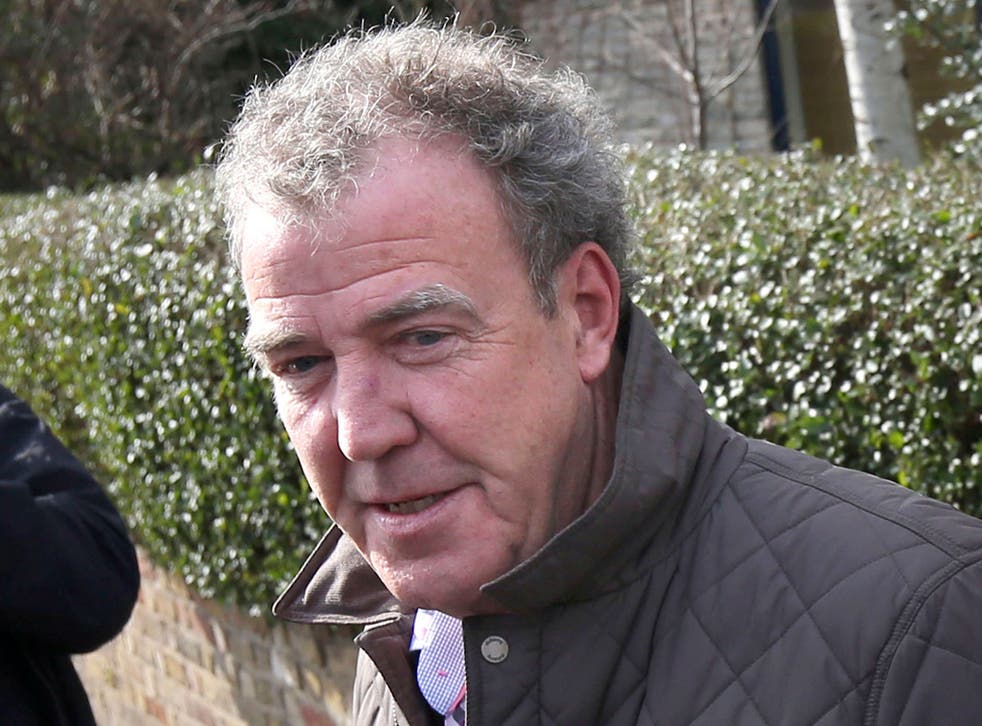 As Jeremy Clarkson is suspended by the BBC for allegedly punching a producer in a dispute over food it appears that the presenter actually isn't bigger than the show.
But the figures would suggest otherwise.
Not only have over 300,000 people signed a petition calling for the controversial Top Gear presenter to be reinstated – but the net worth of both Clarkson and his colleagues indicates a popularity that far surpasses the public broadcaster.
Clarkson, Richard Hammond and James May are all staggeringly wealthy, with assets worthy of a Hollywood superstar. Clarkson is estimated to have a net worth of £30 million, while Hammond and May are said to be worth £15 million and £10 million respectively.
Since Top Gear was re-launched in 2002, it has been carried by Clarkson to new heights, becoming an institution with global popularity.
Originally airing in 1977, the motoring show started off as a monthly television series based at Pebble Mill and was shown only by BBC Midlands.
Angela Rippon and Tom Coyne presented the half-hour programme that offered practical advice about driving and road safety.
The main BBC network took over Top Gear in 1978 and later presenters included Barrie Gill, William Woollard and Noel Edmonds.
Then, in 1988 Clarkson came on board – and his provocative style and savage comments gave ratings an immediate boost.
Jeremy Clarkson's Top 25 Most Obnoxious Lines

Show all 26
But many well-known presenters left between 1999 and 2000, including Clarkson. At the time he said he wanted to spend more time pursuing his writing career – because he was bored with cars.
Perhaps unsurprisingly in light of later events, Top Gear was cancelled in 2001, only to be reformatted as a studio-based programme in 2002.
And despite his apparent reservations, Clarkson had a hand in the decision – he pitched the new one-hour format along with producer Andy Wilman.
He was brought on board, along with Richard Hammond and Jason Dawe and the rest, as they say, is history.
Top Gear holds the Guinness World Record for being the most-watched factual programme it the world and is sold to 214 territories internationally. It has an estimated global audience of 350 million.
Last year Clarkson is said to have earned £14 million, which includes his salary and payments from a company he set up with the BBC to sell the programme internationally.
And in May it was reported that he was set to sign a three-year £12million deal with the BBC, which would take him up to 2018.
Clarkson has weathered a number of controversies in recent months, including being placed on his "final warning" in 2014 following a racism row after claims that he mumbled the word "n*****" while reciting the nursery rhyme Eeny, Meeny, Miny, Moe during the show's filming.
Also last year, he and the crew were forced to flee Argentina after trouble erupted when it emerged they were using a Porsche with the registration number H982 FKL, which some suggested could refer to the Falklands conflict of 1982.
But he is nevertheless a huge draw for audiences and it remains to be seen whether Top Gear could survive his potential departure.
Join our new commenting forum
Join thought-provoking conversations, follow other Independent readers and see their replies