Jeremy Clarkson: What the Top Gear host is really like by his friends and colleagues
AA Gill, Nancy Cameron and James May have all had their say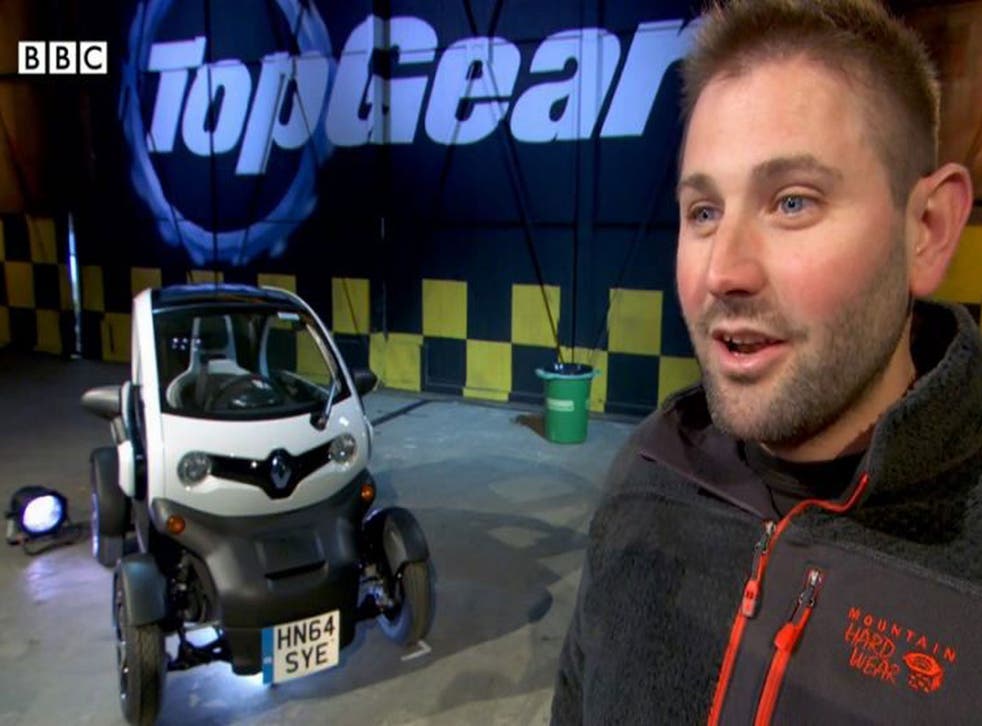 Jeremy Clarkson, sacked from the BBC motoring programme Top Gear after allegedly punching a producer, has had a difficult few weeks. But what's it really like to work with him? Here's what assorted friends and colleagues have to say.
AA Gill
Long-time friend and fellow Sunday Times columnist Gill came to Clarkson's defence the week the BBC announced his supension. Gill emphasised his friend's work ethic and talent, writing: "Those who say: 'Well, he's just a presenter' have no idea how much of Top Gear is down to him. The new format was created by Jeremy and his old school friend Andy Wilman, the producer."
He added: "Jeremy does not just present, he comes up with the ideas, he also writes the scripts. All those jokes and that banter are not off-the-cuff wit.
"At the BBC, some of Jeremy's colleagues have treated him as a liability. Not just failed to appreciate him but briefed against him while taking the hundreds of millions his talent earns them and using him image and Top Gear to promote themselves around the world."
James May
Top Gear co-host May joked that "in many ways" he didn't want Clarkson to return to the programme: "I've said many times before the man is a k**b but I quite like him."
Things you never knew about Top Gear

Show all 14
Richard Hammond
Hammond, who has worked with Clarkson on Top Gear since 2002, has spoken in glowing terms about working with the suspended presenter and their chemistry on set. "It's never changed," he said in 2011.
"From day one, if Jeremy crashes into something, I will laugh, and I expect him to in return. You couldn't fake it, people would soon suss us out."
Steve Coogan
The three-times Top Gear guest wrote an op-ed for the Guardian in 2011 after the controversy broke of Clarkson and his co-hosts calling Mexicans "lazy". Coogan said the presenters reminded him of schoolchildren, saying Clarkson was "the bully" of the group.
He added: "Twenty years ago, when I bought Performance Car magazine, his column was the first I would turn to. It was slightly annoying but unfailingly funny. Since then there have been legions of pretenders who just don't pass muster."
Andy Wilman
The Top Gear producer has defended the health and safety concerns on the programme, writing in the Telegraph in 2011. "In the superminis film, Jeremy is driving with a dog," Wilman said. "He puts the brakes on and the dog shoots out of camera and you hear a bump, then a yelp. Somebody is bound to go, why was that dog in the front? But the dog was fine."
David Cameron
The Prime Minister, who is Clarkon's friend and MP, declined to remain impartial on the matter and immediately defended the presenter, saying he hoped Clarkson would be given his job back: "I don't know exactly what happened. He is a constituent of mine, he is a friend of mine, he is a huge talent."
"I see that he said he regrets some of what happened. All I would say - because he is a talent and he does amuse and entertain so many people, including my children who'll be heartbroken if Top Gear is taken off air - I hope this can be sorted out because it is a great programme and he is a great talent," he continued.
"I don't know what happened. Every organisation has to be able to be free to manage its talent and to say to people: 'You can do this', or 'You can't do that', so I don't want to interfere in the running of the BBC."
Nancy Cameron
David's not the only Cameron up in arms about Clarkson's suspension. His 11-year-old daughter Nancy went on hunger strike in protest.
Cameron said: "I've told her this is not necessarily a useful intervention. It's not exactly Gandhi, we had a discussion about this this morning."
Join our new commenting forum
Join thought-provoking conversations, follow other Independent readers and see their replies