Jeremy Corbyn joins Arsenal fans in campaign to pay employees London Living Wage
The Labour Leader said it would set a good example to other employers to see clubs pay fairly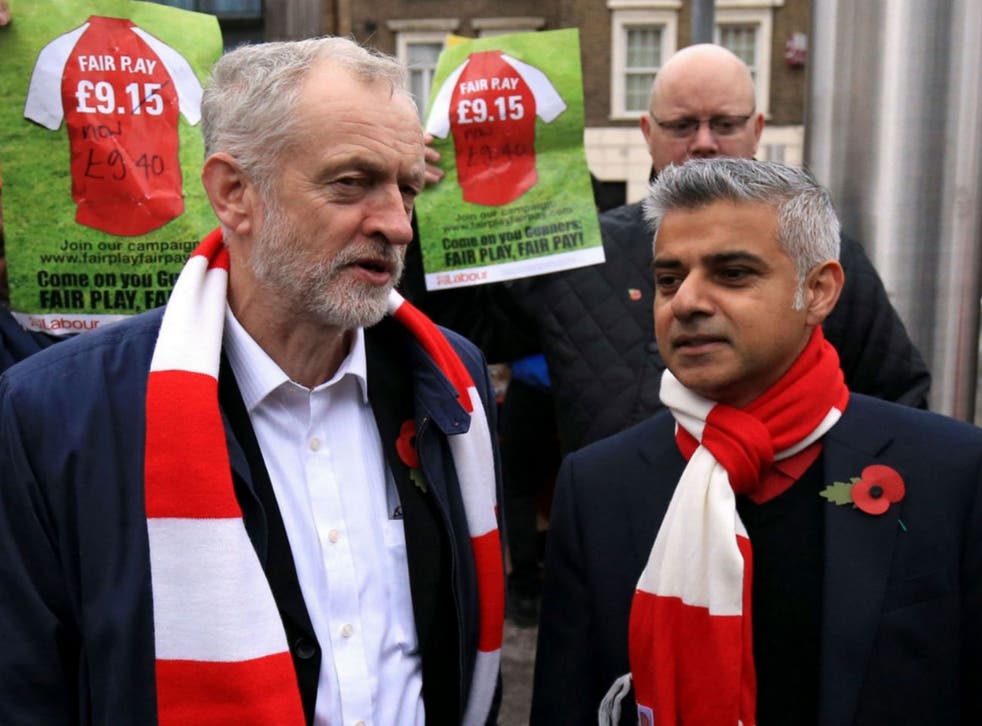 Jeremy Corbyn joined Arsenal fans to support a campaign urging all Premier League clubs to pay workers the London Living Wage.
The Labour Leader attended the small protest at the Emirates Stadium sporting an Arsenal scarf, and said it would set a good example to all employers to see Premier League clubs pay fairly.
While the club pays staff the £9.40-an-hour London living wage to all staff directly employed by them, this does not extend to third-party employees such as cleaners, security staff or caterers.
"It is about social justice, it is about young people being properly treated, and it is about the example that big clubs like Arsenal, Chelsea, Tottenham and West Ham, Crystal Palace and so on can set to everyone else in London," Corbyn said.
People news in pictures

Show all 18
He added that his party was already engaged in discussions with the club about increasing the amount they pay all staff.
"We think, by the way, the players already get the Living Wage," he joked.
Labour's London mayoral candidate, Sadiq Khan, who had attended with Corbyn, urged the clubs to consider the legacy they could set by paying their staff more.
"Imagine the message we could send if Arsenal, and other Premier League clubs in London, pay the London Living Wage."
Arsenal said in a statement that they pay all their employees "good rates" which are above the London Living Wage, but they were hoping to increase this to third-party contractors in the near future.
"We pay all our people good rates which are above the London Living Wage. This includes permanent and fixed-term employees and workers," they said, noting that match day stewards are paid £9.50 an hour.
"This means that rates for all our employees already exceed the Government's 2020 National Living Wage target. It also goes beyond the Premier League's recent resolution, which we fully supported.
It comes after The Independent revealed seven Premier League clubs, including Southampton, Aston Villa and Crystal Palace, refused to comment on whether or not they paid their staff the London Living Wage.
Join our new commenting forum
Join thought-provoking conversations, follow other Independent readers and see their replies