Jeremy Corbyn presents award at British Kebab Awards, implores nation to eat salad with it
The vegetarian Labour leader promoted his takeaway of choice - falafel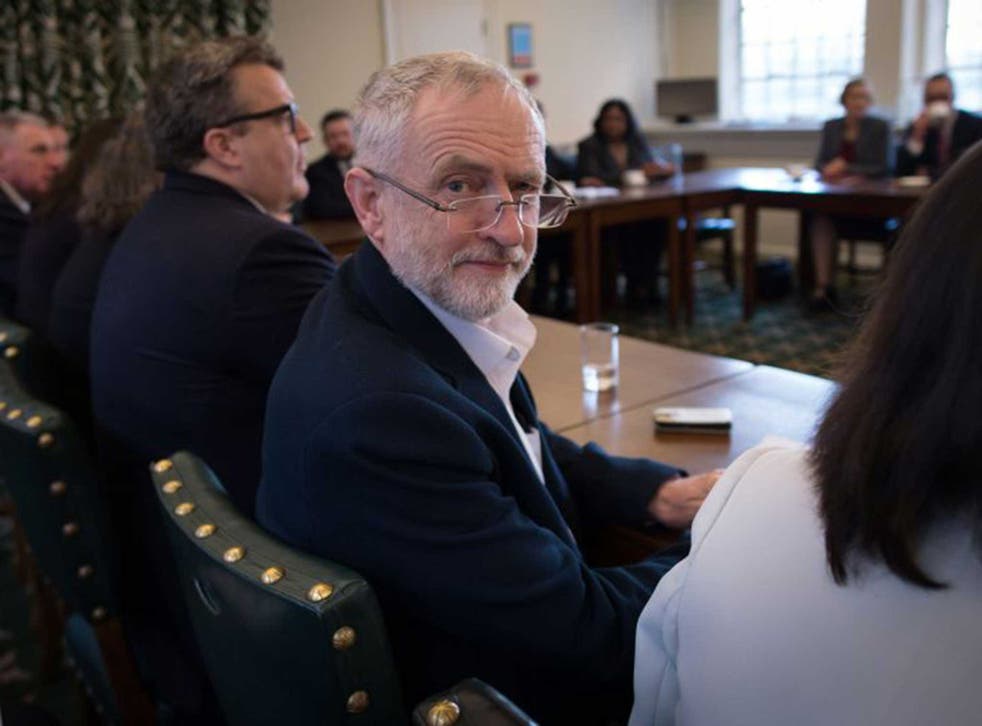 If there is one place the life-long vegetarian leader of the opposition is the least likely to appear, it's at an awards ceremony celebrating kebabs.
But Jeremy Corbyn has made a habit of doing things differently to his predecessors, often surprising constituents, Labour supporters and the opposition with his comments, pledges, and public appearances.
He did so again on Wednesday evening when he turned up at the 4th British Kebab Awards as an "aficionado of kebab shops", despite having not eaten meat for 50 years.
Mr Corbyn, who also doesn't drink so is even less likely to have ever eaten a kebab, took to the podium at the ceremony to present the award for Outstanding Contribution to the British kebab industry with a message for kebab lovers nationwide - just have some salad with it.
After using his platform to implore the public to chuck some greenery on, he also took a moment to promote his takeaway of choice - "a good falafel".
"Vegetarian aficionado of kebab shops, I hope I'm still welcome," he told the audience. "I'm always very pleased whenever I get to any kebab shop to enjoy a good falafel.
The most ridiculous claims made about Jeremy Corbyn

Show all 11
"When people buy kebabs, I want them to have salad on top, so they can have the balanced diet we all need."
Mr Corbyn decided to go meat free as a young adult after witnessing animal cruelty on a farm. "I became one at 20 when I was working in a pig farm," he has previously said.
"I got attached to the pigs."
Join our new commenting forum
Join thought-provoking conversations, follow other Independent readers and see their replies