John Beeden: British man first to row solo non-stop across the Pacific
The 53-year-old rowed an average of 15 hours a day for 209 days on the 6,100-nautical-mile journey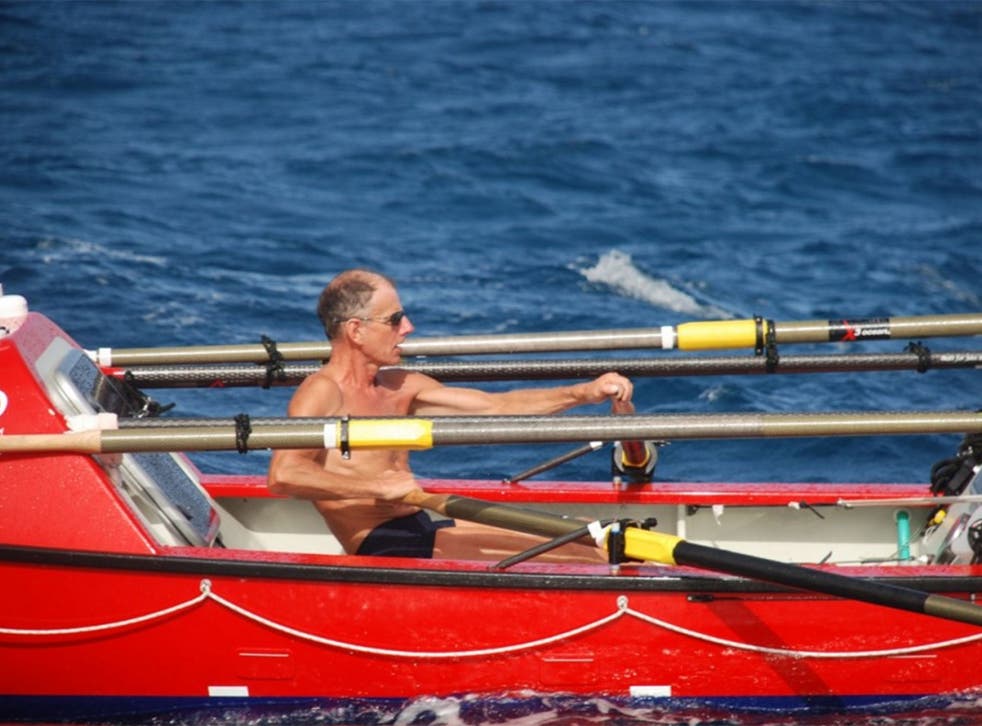 A British man has become the first person to complete a non-stop solo row across the Pacific from North America to Australia. John Beeden, 53, said there were times when he thought he could not go on after setting off from San Francisco on 1 June and rowing for an average of 15 hours a day for 209 days.
After making the 6,100-nautical-mile journey to Cairns in north-east Australia he tweeted: "Arrived at 10am local time. Happy to be on land and have some ginger nuts." He added that he had been "overwhelmed" by the "brilliant reception" he had received.
"It made the past 209 days worthwhile," he said. "Wow, it's over. To be the first person to achieve something on this scale is incredible really, and I haven't processed it yet," he told the BBC.
Mr Beeden, who hails from Sheffield but now lives in Canada, rowed across the Atlantic four years ago.
He had hoped to complete his Pacific crossing in less time than the 209 days it took, but he was hampered on numerous occasions by bad weather. Nonetheless, his wife, Cheryl, called him an "amazing guy" who differs from other people because he will "always fight to get the mile when he's having a bad day".
"I kind of think it's like childbirth because he says he's not going to get in another boat for a while," she said. "But I am sure in a couple of weeks he'll be having some other adventure, and I will have to restrain him a little bit."
There have been nine successful rows across the Pacific, but most of them were completed in stages rather than a single solo crossing. Others have departed from South America rather than North America as Mr Beeden did.
Join our new commenting forum
Join thought-provoking conversations, follow other Independent readers and see their replies