John Oliver recruits Helen Mirren to read US Senate Committee's report on torture
Comedian hopes maybe this will make us pay attention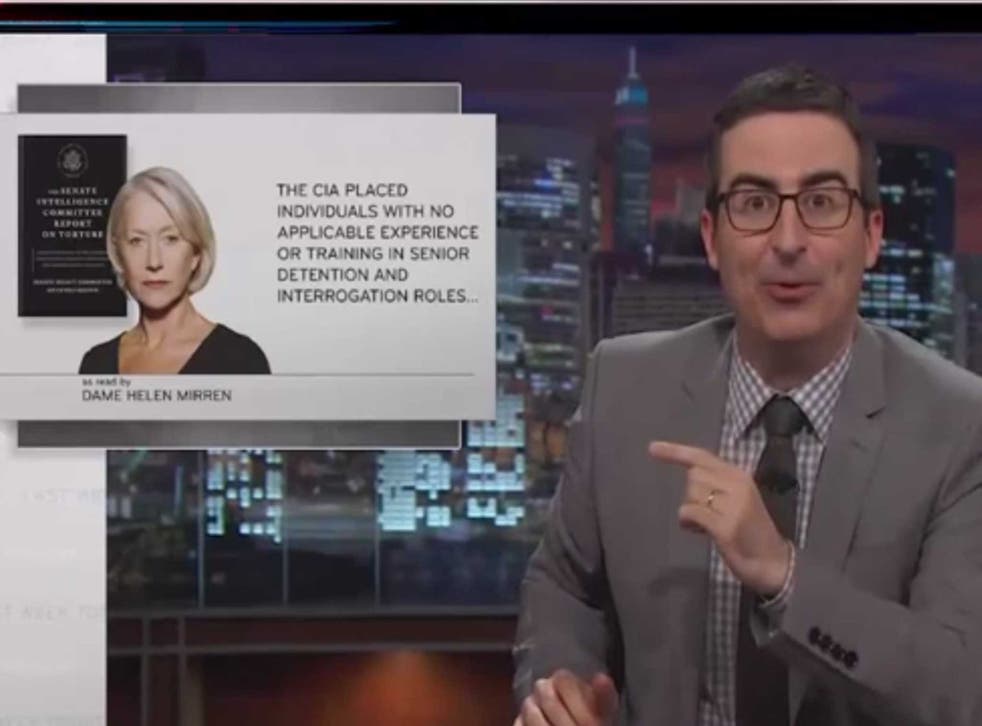 Comedian John Oliver has teamed up with Helen Mirren to draw attention to the US Senate Intelligence Committee's report on torture.
Oliver had the award-winning actress read from some of the more graphic sections from the report during the 15-minute segment on his Last Week Tonight show.
The British comedian draws attention to the fact that 57 per cent of Americans (according to CBS News) believe that torture is an effective approach that provides information that prevents terror attacks.
In comparison, only 46 per cent of the US apparently believes in the Big Bang Theory.
The depressing segment, occasionally partially lifted by Mirren's twisted rendition of Beatrix Potter's The Tale of Peter Rabbit, underlines the common misconceptions surrounding torture and its effectiveness.
It also provides a bleak insight into practises including "rectal rehydration" and the horrendous treatment of US prisoners, or detainees.
CIA torture report: The 10 most harrowing stories

Show all 10
Oliver cites numerous examples of where torture not only failed to extract any information at all, but where it directly led to a waste of US resources (such as searching Montana for sleeper Black Muslim operatives recruited by Abu Issa al-Britani, according to Khalid Sheik Mohammed).
Getting Mirren on-board was the only way Oliver reckons we'll ever pay attention to the report (handily available on Amazon) and he's probably right. After all, former CIA director Porter Goss (a man mentioned 81 times in the report) hasn't even bothered to read it.
Join our new commenting forum
Join thought-provoking conversations, follow other Independent readers and see their replies