Justin Trudeau: Internet already has a sexist acronym for new Canadian Prime Minister
Trudeau is the second youngest man to be elected as PM in history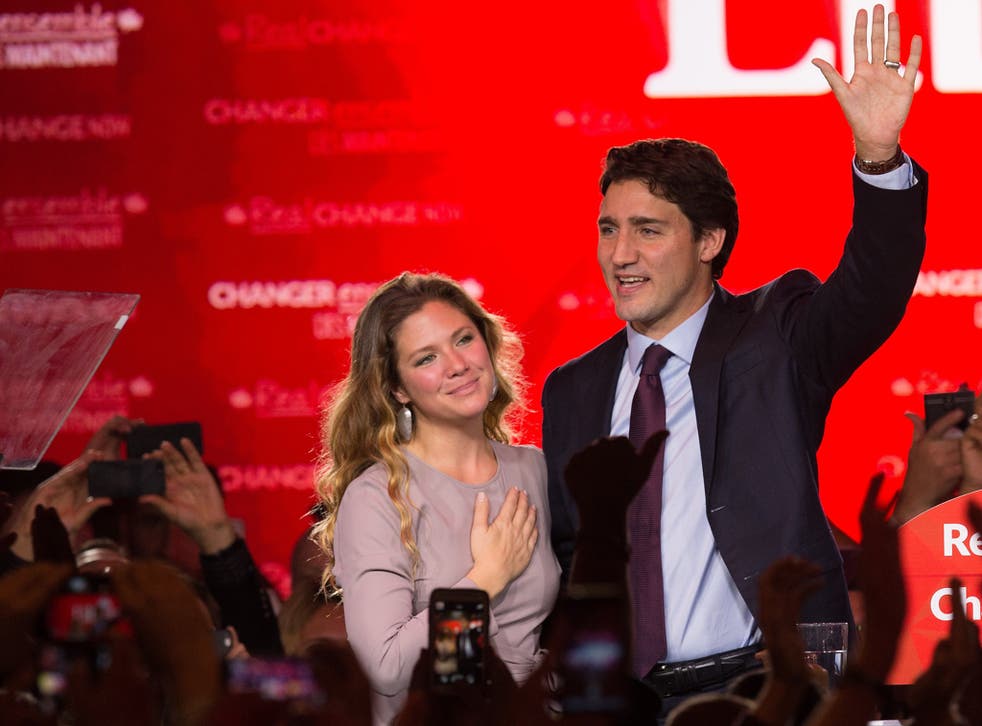 The name Justin Trudeau appeared in headlines across the globe this morning after his Liberal Party swept to victory in Canada's federal elections.
At 43, he is the second youngest prime minister to serve Canada and the first son or daughter of a prime minister to follow their parent back into office.
The outgoing politican has declared himself a feminist, promised to protect women's abortion rights and will start work towards legalising drugs "right away" once he assumes office.
But his progressive views on feminism, abortion and decriminalising drugs are not the only thing that have caught the public's attention. His physical appearance has also been commented on throughout his campaign and hours after his win the term 'Pilf' was being used to describe him in tweets, with some expressing their relief that there was "finally" an attractive person in power. Pilf in this case is an acronym for 'prime minister (or politican) I'd like to f**k', in case anyone needed that spelling out.
Justin Trudeau: Canada's next Prime Minister

Show all 5
Trudeau was compared to President Obama, who was 47 when he was elected to office and continues to be called a Pilf on Twitter, and John F. Kennedy, who at 43 was the youngest man to be elected to office in the US.
Tredau was himself accused of sexism in 2013 after organising a 'ladies night' event that promised "cocktails, candid conversation, curiosity inducing ideas" and the chance to "really get to know the future prime minister", with questions for debate including "what's your favourite virtue?".
Liberals unseat Conservatives in Canada election
New Democrat MP Niki Ashton criticised the event as "condescending and patronising" in the House of Commons. "The leader of the Liberal Party is headed to Toronto today for Ladies Night, charging women $250 each to really get to know him, talk about women's issues and share their favorite virtue," she said. "Mr. Speaker, it's 2013. All issues are women's issues."
However, the organiser of the event, Amanda Alvaro, defended it and said it was "organised by women for women".
Join our new commenting forum
Join thought-provoking conversations, follow other Independent readers and see their replies