Kanye West and Donald Trump: 'The two most powerful American narcissists in the same room'
Talk show host Stephen Colbert gave his take on the meeting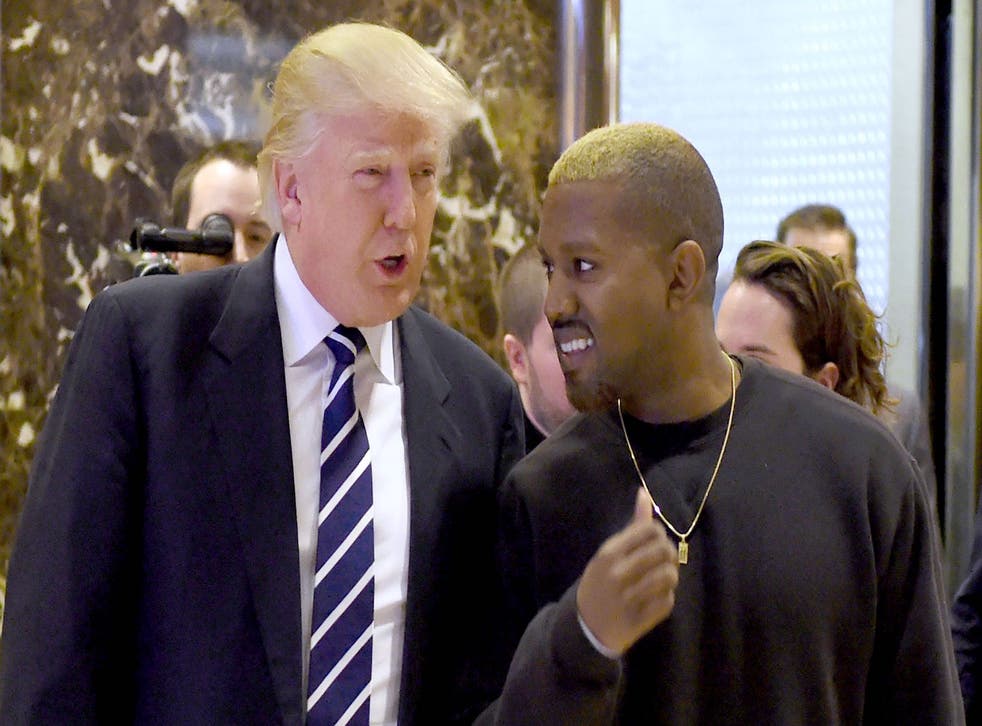 Rapper Kanye West's meeting with Donald Trump may have left many perplexed, but American comedian Stephen Colbert says he understands the significance of their 15-minute conversation.
Colbert gave what some would argue to be the most incisive summary of the meeting between the pair during The Late Show on Wednesday. The gathering of the provocative musician and the divisive President-elect was a seismic moment which he called "the two most powerful American narcissists in the same room".
He added: "Just for security reasons, they had to keep Shia La Beouf in an undisclosed location for continuity of Government."
The meeting precipitated questions over Mr Trump's priorities and West's political ambitions. While normally verbose when speaking to the press, Mr Trump summed up the subject of their meeting in one word, telling the press pool it was about "life".
Kanye West premieres The Life of Pablo

Show all 7
But Colbert's point was soon proved when West shared an image of his memorabilia from their meeting - a copy of Mr Trump's Time Person of the Year magazine cover, signed by his "great friend".
"I'm not sure what cabinet position Kanye was applying for," wondered Colbert. "Which government agency regulates diamond masks and track pants?"
Join our new commenting forum
Join thought-provoking conversations, follow other Independent readers and see their replies