Kanye West praises Caitlyn Jenner on I Am Cait: 'You couldn't have been up against more'
The first episode of the hotly-anticipated series aired on Sunday night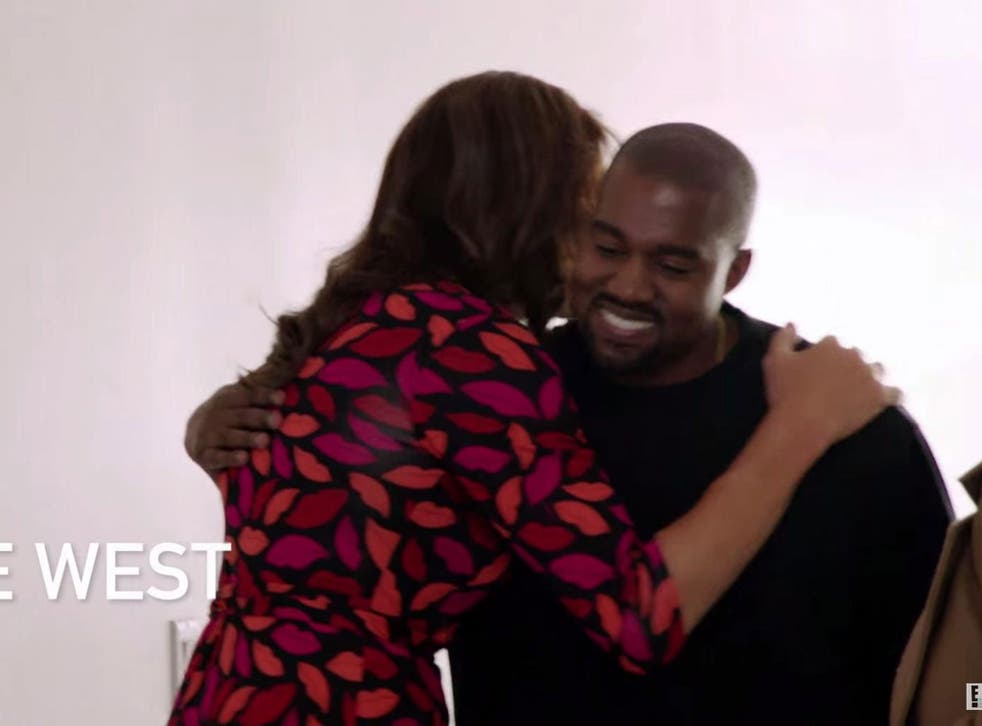 Kanye West was full of praise and admiration for Caitlyn Jenner as he made a guest appearance on her new series, I Am Cait.
Kim Kardashian and West were present for a party at Jenner's home during the first episode of her reality television series documenting her new life as a transgender woman.
While Kardashian complemented Jenner on her appearance, West, who is more widely known for making sweeping declarations about his own achievements, made an altogether more profound statement about her experience. "I think it's one of the strongest things that have happened in our...existence as human beings that are so controlled by perception," he said.
Jenner praised West for helping Kardashian come to terms with her transition in his interview with Diane Sawyer.
She recalled a conversation between the pair, where West told his wife: "I can have the most beautiful little daughter in the world, and I have that. But I'm nothing if I can't be me; if I can't be true to myself, they don't mean anything." It was these words, according to Jenner, that helped Kardashian understand Jenner's situation.
Join our new commenting forum
Join thought-provoking conversations, follow other Independent readers and see their replies