Keira Knightley: 'I think women's bodies are a battleground'
The actress says photography is partly to blame for the limited portrayal of women's physiques in the media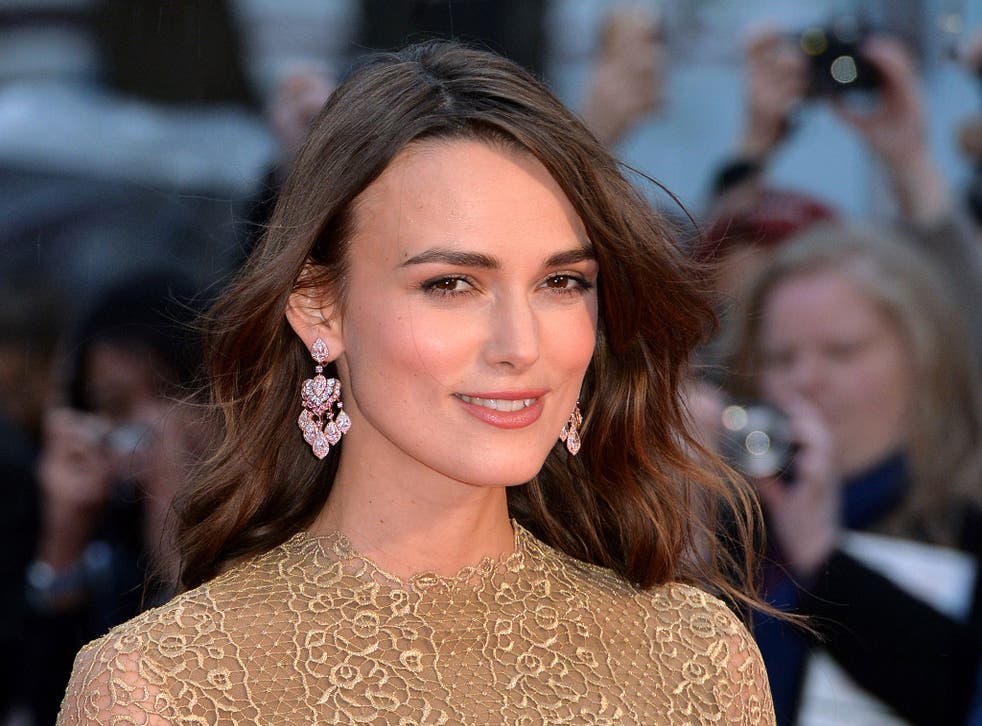 Keira Knightley has addressed the intense scrutiny women's bodies receive in the media.
The actress - who has long been derided over her slender physique - says that the absence of an accurate and wide representation of various female forms in the press partly stems down to lazy photography.
"I think women's bodies are a battleground and photography is partly to blame," she says. "It's much easier to take a picture of somebody without a shape; it simply is.
"Whereas actually you need tremendous skill to be able get a woman's shape and make it look like it does in life, which is always beautiful. But our society is so photographic now, it becomes more difficult to see all of those different varieties of shape."
In September, Knightley posed topless for Interview magazine, photographed by Patrick Demarchelier, wearing nothing but a pair of gloves and wide-legged trousers.
She had previously complained that her breasts had been digitally enhanced for a King Arthur film poster, as well as in a Chanel fashion advert.
"I've had my body manipulated so many different times for so many different reasons, whether it's paparazzi photographers or for film posters," she told The Times.
Keira Knightley on screen and on stage

Show all 25
"And that [shoot] was one of the ones where I said: 'OK, I'm fine doing the topless shot so long as you don't make them any bigger or retouch.' Because it does feel important to say it really doesn't matter what shape you are."
She also pointed out that gender equality should be fought by men as well as women – a point argued by Emma Watson when she launched the UN's#HeForShe campaign in September.
"I've got a couple of mates who are guys who have taken the decision to look after their kids and the s*** they face because they've taken that decision is absolutely shocking," she said.
"The amount of prejudice, the amount of taking the baby to the baby group and women turning round and saying: 'Oh, is it your wife's day off?'"
Join our new commenting forum
Join thought-provoking conversations, follow other Independent readers and see their replies